Celebrating the anniversary of your marriage is a special occasion that should be shared with your husband. Whether you're writing a sweet card or jotting down some heartfelt words in a letter, it's important to express how much he means to you. Here are 23 happy anniversary messages for husbands, so you can find the perfect way to let him know just how much he is loved.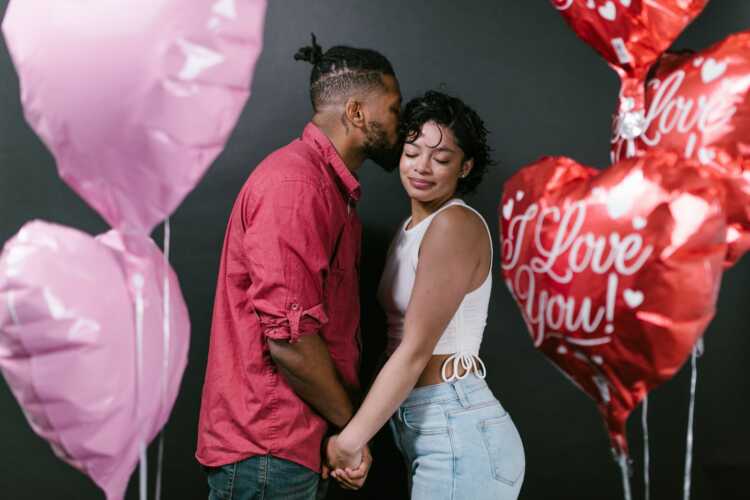 My dear, I will never be able to express my gratitude for your love. You have made me grow and become a better person, not just for myself but for the sake of our family and friends as well. You are an inspiration to me, and I will forever love you. Happy anniversary.
***
Thank you, my love. Through the storms and the sunshine that we have been through together, I know that our marriage was not just luck but a blessed union that has been destined since eternity.
***
A woman who loves a man is a real woman. She can take being loved, tolerate the agonizing pain of being betrayed and respect her man till the end. She has within her soul this capacity to love, so that she can give it to anyone who deserves it and never miss it again. Happy anniversary to the best husband a woman could ever have.
***
Love is a choice, not an emotion or feeling, but a deep commitment to who you are as a person and what you want your life to be. I love you because you are real and true, and I know you will never make me regret loving you.
***
Our hearts were made for each other – the only difference is that our eyes never met before. But this gladness I feel inside is the evidence of how perfect we are together – two hearts, one soul. Happy anniversary to my husband.
***
A beautiful day like this should be marked with a perfect night – so that we can experience how warm and romantic it could be to spend the rest of our lives together. This is what I want to do with you tonight, my husband, my source of happiness.
***
You were the one, who loved me when I was lost and searching for love. You gave me you and taught me what true love is. Let this be a reminder of how you are mine. I was everything wrong to you and made you better.
***
To the man that has become The Most Important Person in my life, I will be forever grateful for bringing me to life. The way how our souls knew each other only because of our connection is proof that true love is destiny brought to us through love letters in the stars.
***
My eyes may not be able to see your beauty, but my heart knows that you are the very reason why my eyes can see at all. You are the light that my Heart has been searching for and I am so happy I found you.
***
There is no other way to express my love for you, but to promise your heart that I will always give you the best of me. I have loved every part of you, and there is nothing on this earth or beyond, which can separate us.
***
Your love is like a glowing star in the sky and my life is an ambitious story waiting to be written. Mine will be a story everyone will want to read because it started with your love. You are all that I have ever wanted. Thank you for everything, just by being a Husband to me. Happy anniversary my darling husband.
***
I have never seen a sky so blue, a sun so bright and a day so filled with happiness until I met you. You are my true love and the source of my endless joy. Through all the ups and downs of life, we will grow stronger from it. Thank you for staying with me through it all.
***
Every day was never enough to express how much I love you, and thank you for always making me feel special in your arms. You are my sweet love, my protector and my hero. You are the pride of our family and our greatest achievement as parents.
***
It has been 24 long years of pure bliss. This is the sort of love that lasts forever unless one of you kills the other in a dramatic fashion. Thank you for being my Big Love and the best thing that has ever happened to me. Happy anniversary.
***
You are my heart, and it hurts if I am away from you for too long, but I know that my love for you brings me back to prioritize on fulfilling my responsibilities as a wife, especially to our kids and family. Thank you for staying there in this house with me all these years. I Love You. Happy Anniversary.
***
The day I got married to you was the best day of my life. You were there for me during the ups and downs, the good and bad times, but most of all, you never left my side. You are everything I ever wished for in a man. Your love is pure and priceless. Thank you for everything you have done for me, I Love You So Much!
***
You are mine, and I am yours, forever. Happy anniversary to my husband who has made my dreams come true. You are the one who has given me a new meaning to life which is love! With you, everything seems possible because nothing is hard as long as we love each other this much.
***
I want to be in your arms till the end of time. You are all I ever need, and I am all you will ever want. Thank you for putting up with me, my bad habits and shortcomings. Happy Anniversary to my Husband.
***
To the most amazing man on earth, the best daddy in the world and the most wonderful husband any woman could ever ask for! I love you! Thank you for being with me, it makes me feel special every day of my life. Happy anniversary honey!
***
No matter how hard my heart breaks, I will always find my way back to you. You are the only person who deserves me whole and complete. I can tell you that you have my heart, because it is yours forever. Happy anniversary.
***
Your love for me has brought me to a place where I am no longer living without joy. You give me meaning and purpose, and make my life happy every single day. Happy anniversary, so I can celebrate with you tonight!
***
I can never truly thank you for the love that you have given me. You have blessed me with a beautiful family and a heart-warming love. We are growing old together, and I couldn't ask for anything more.
***
On this day of our anniversary, I want to show my love by saying that my heart is huge enough to contain all the Love and greatness of the universe, with space left over. Thank you for being my everything and making all my wishes come true everyday.
***
As we move forward in life together, I want to know that your heart is as open as mine. You have made me feel love again and again, especially when I least expect it.
***
Not only are you my lover, but you are also my best friend. I have been the happiest person in this world when I spend time with you. You have always been there for me and I will always hold your heart close to mine. Happy Anniversary.
***
The years together have meant more than words could ever say that without you, life is just like an empty page and there was nothing that I want more than to fill up all the blank spaces with your love and hugs. Happy Anniversary.
***
Your love is like an ocean to me and it won't be enough unless it consumes me completely with every drop at every moment of our lives.
***
You once said that you wished our first date was one day but it was not. One day and a year became an eternity. We have been blessed by God. I am so Happy we shared our lives. I love You, baby. Happy Anniversary!
***
You are the man of my dreams and you have become my comfort zone and the best partner I could ever wish for. You are always there to lend a helping hand whenever necessary and you are always there to make me laugh.
***
With you, I have learnt the meaning of unconditional love. You are my Soul Mate, and I am yours. Rest on this, as we look forward to our new beginning tonight. Happy anniversary to you my Husband.
***
In you and your love, I found a purpose in life. As a man, you have been true and loyal to me all through these years. As a husband and father, you have been enough and more than the roles you were called into. Happy anniversary darling husband!
***
A woman gains her satisfaction from the hands of her lover and happiness from the heart of her husband who has loved her through good times and bad ones.
***
I will always be grateful for you because you have made me a better person, almost perfect. You have shown me the true meaning of love, and I will be thankful for that forever. Happy anniversary.
***
All these years we have been together and yet there is still so much I want you to know. Here is one thing though: I will love you, forever and ever. You are my all in all. Happy anniversary dear husband/Husbande/Papou.
***
There are many things that I love about you. But the thing I love most is the way you always guide me no matter what. You know that I am your Queen, and this alone makes my heart happy. Thank you for all the good times we have together. Happy anniversary to my love.
***
It is impossible to describe how much I love you with words because they do not start big enough to express it properly. All I can say is that it has been the most amazing journey ever since we first met, and there will never be a road that could be better than yours even if it does exist.
***
I know we have not always seen eye to eye, but you have always been a great husband and simply a great human being. I will never stop loving you. Happy anniversary.
***
You are the best husband I could ever have wished for blossoming into an amazing person in this world. You are beautiful and wise. Thank you for everything! Happy anniversary darling husband!
***
As each day passes, you become more handsome and charming than the last. There is no one else in this world who could be half of what you make me feel with your love, affection and support.
***
I could not have asked for a better husband. You have been my strength when I felt weak. You have cheerer me when I wanted to fade out of this world. Through it all, you were there with me. Happy anniversary.
***
It's been twenty years and each one was sweeter than the previous. Our love is true and our vows are bound in the heavens above where no oaths can break nor words be spoken that would violate them, cause they've been promised to God and man.
***
I will never, ever stop loving you. I love you so very much. Your love is beyond perfection and my love for you shall never be less than that. My love for you is not something I can explain rather it is something that happens in our hearts. Happy Anniversary.
***
All the joys of our life together could only be possible because of you and your brilliance which has brought us closer each day and night until we are inseparable by now. It isn't possible to describe how much I care about what will happen in our lives now and the future.
***
I love you to the moon and back, again and again. You have made me whole. Your presence gives me a reason to live. You are my one and only, so I'll be loving you forever and ever.
***
When I look into your eyes I realize that you are my best friend, my lover, my life partner and most importantly the most precious gift that God has given me.
***
Being with you is always a smile on my face, a song in my heart, and butterflies in my stomach. Nothing can ever replace you; so I will be yours forever.
***
You are the sun that lights up my sky and embraces me whenever I feel rain. Thanks for always standing by me and being the wonderful husband and father that you are. Happy anniversary!
***
My love for you grows deeper each day because there's no limit to how deep a man's love can go. You are my one true love and I am sure we will grow old together being in each other's arms forever, until death do us part.
***
You take my breath away. I am yet to find words that can explain how I feel about you. I love you so much, and today is a perfect day to let the world know.
***
Every time I think about our lives together, I get filled with joy. There is no way for me not to stop smiling, knowing that we are going to grow old together. My heart beats for you always.
***
As a best friend and lover, you have been there for me from the beginning until now, through the good times and bad ones.