Saying goodbye can be difficult, but a heartfelt message can go a long way in conveying your appreciation for someone. Whether you're writing a farewell letter to a colleague or sending off a loved one, the right words can make all the difference. Here are some ideas for meaningful farewell sayings for cards and letters that will leave a lasting impression.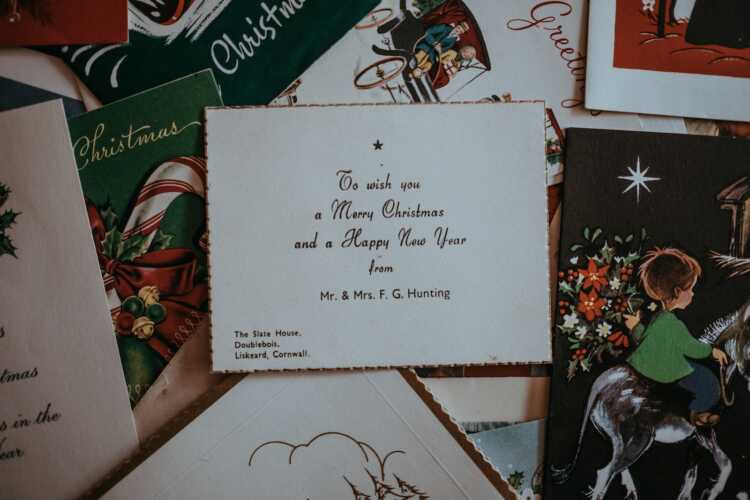 "It's not that I want to go away, it's just that I want to begin this next part of my life. Be happy for me. Farewell!"
***
"Till we meet again, may you walk with the sun shining upon your face and warm winds whispering softly by your side. Good-bye, my friend; Till we meet again."
***
"I hope you know that no matter how far apart we live, strangers can become friends and friends can become family.
***
"I am glad you are who you are and not someone else. I don't think I would have liked that someone else as much as I like who you are."
***
"We can't keep seeing each other, but we will always be able to hear each other. Farewell!"
***
"You have been an essential part of my life, so it is good to end with this. Farewell!"
***
"You were a source of information and a guide for me, so it is good to end with this.
***
"Farewell? No, not farewell. Farewell is too sad a word… Why do we say goodbye when parting with some one we love. Surely it's better to say 'Farewell for now' rather than leave the door open for regrets and might-have-beens."
***
"Farewell my friend and be strong, there is a reason why this happened."
***
"I miss you already, but I know our time together was special and I can always keep it close to my heart.
***
"May your traveling days be few, and your adventure rich."
***
"Saying goodbye is like an amputation: you survive it, but there's a phantom limb that will ache forever."
***
"You always stay in my heart like a blessing from the universe. Even though I may not physically remember, my heart will be able to feel the peace and love you give to me.
***
"A parting is a wonderful time to improve upon what there was to begin with. May ten years together be as good as yesterday."
***
"To know what happened in the past is not the same as knowing the future, but I wish any future you have will be better than the past one."
***
"Let's hope we're both happier than we have been so far in our years together. It would be nice if some of those happy days were even more special for you.
***
"Farewell to you my dear, With love whole true, I wish you all the best."
***
"The only thing harder than saying farewell is living with the memories of those we love."
***
"It was a pleasure and an honor to have known you. I wish the best for you in your future endeavors, and I hope that we might meet again someday."
***
"I'll miss your smile and your gaze. I'll miss the way it feels when you hold me near. But most of all I will miss being in love with you.
***
"The hour I spend with you, however brief, is an hour of bliss."
***
"The memory of our friendship will comfort me in my moments of loneliness."
***
"We are losing a friend, but gaining a new perspective on the world!"
***
"My wish for you today is that you will learn from your mistakes and continue to find happiness."
***
"A farewell is necessary before we can meet again. And meeting again, after moments or a lifetime, is certain for those who are friends."
***
"I hope you enjoy your future journey and never forget the excitements of yesterday."
***
"I am not afraid of the future for I have seen the strength of your love."
***
"We are better when we are together and I know that will continue to be the case."
***
"I will always cherish our moments together. The memories will last a lifetime.
***
"From the moment I met you, you made me very happy. Farewell, my friend!"
***
"It warms my heart that we met when we did and tried to be good friends. I look forward to our next meeting and long for many more times like this one.
***
"I may be far, but I will always be near. Your presence is like a halo around my heart."
***
"I have fallen in love with you and I have no regrets. The time we spent together will never be erased from my mind, and when I see you again, it will bring to light the very best that I can be as a human being."
***
"You have been a great friend, with whom I share many experiences and laughs. You are comfortable in your own skin and you do not change who you are simply because of the world around you.
***
"You're the best friend I ever had, but…you know what they say about friendship and fish."
***
"I would like to thank you for being a part of my life. I know we both helped each other grow in ways that neither one of us could have done alone. Whether we will ever see each other again or not,I hope that you find what you are looking for in life and if you don't, I hope that I will be there to help pick up the pieces when it falls apart.
***
"Nothing lasts forever, so don't let anyone tell you that they are. And if they do tell you, ignore them."
***
"I am so grateful to have had this time with you and I wish you the best wherever life takes you from here."
***
"Remember that we always have a place in our hearts for each other. And wherever we are in the world, there is always a bridge connecting us."
***
"You can laugh even when things aren't funny because when you're with your best friend any moment can be hilarious.
***
"Wherever life leads us, I am sure we are going to have a lot of fun and I will pray for you."
***
"I think the best way to say goodbye is to leave the door open so we can return one day."
***
"I'm not leaving because I don't want you, but because you are leaving. When it is time for me to go, I will be leaving with a smile on my face."
***
"You will always be in my heart and I love you very much.
***
"You are the mountain I try to climb, and the shore I seek when I am tired of the sea."
***
"I was going to say that you would like the rest of your life, but then I realized that it wouldn't be true. You will be far too busy living it to think about me."
***
"I don't want to say goodbye. It makes me feel as if we will never see each other again. If you have time, drop by for a visit so we can prove that saying goodbye need not be so sad or final.
***
"I will always remember our friendship and the many memories we shared together – Hug!"
***
"For me it has been a pleasure knowing you. We may have not been friends for a long time, but in that short time I know that I have made a very good friend in you. Good luck with your endeavors in life and God Bless you."
***
"I hope you will be happy in all the opportunities life has to offer, but please come and visit me before you leave."
***
"The days ahead of us are crucial for our future growth. Remember them with care! We do have a destiny."
***
"Take care of your health and energy as much as possible, and don't let anything stop or hurt you on your way to a bright future.
***
"I don't want to forget our time together. I don't want to forget this place. I don't want to forget the people here. I don't want to forget anything about this time. So if you ever need me again, just look for that star! Farewell!"
***
"We have shared some great times and a few not-so-great ones too, but you will always be in my heart no matter what else happens in my life. You are a good friend and I will miss you every day.
***