If your boss is leaving your company, a funny farewell message may be a good fit for your old boss based on how your relationship is with her/him. Here are some ideas on what you might include in your note.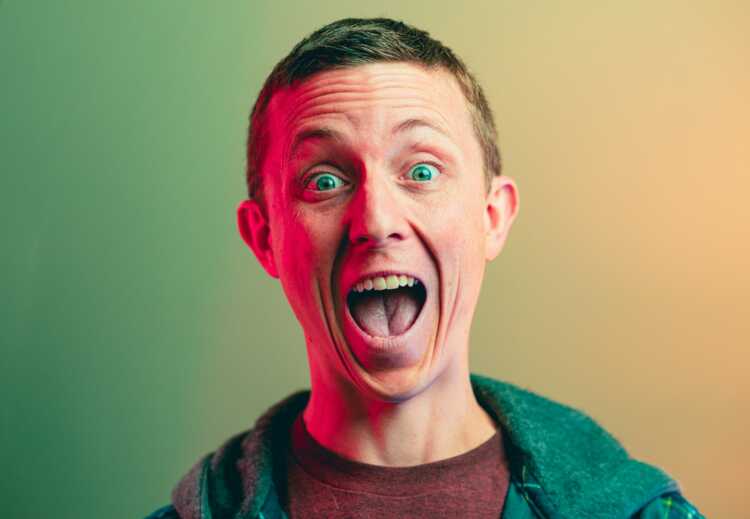 List
#1 As you choose the next stage of your career, know that our prayers are with you. We wish you luck and will always cherish the memories of days past. Farewell.
#2 The only thing that has surprised us more than your resignation is our realization that we will be okay without you. Farewell.
#3 The only thing worse than having to say farewell to a boss whom we love is the realization that there is a life without her in it.
#4 You've been a boss and a mentor to me. As your former employee, I am grateful for both. Farewell.
#5 I am not sure how I can begin to thank you for the hard work and dedication you put into molding me into the professional I have become today. If it weren't for your constant guidance, there was no telling what kind of a mess I would have been right now. Farewell.
#6 You taught us that a good leader should be strong and gentle, firm and yet flexible. Now that we bid you farewell, I hope to carry forward the lessons of leadership you imparted to us. Farewell.
#7 Your calm demeanor was enough to keep us all in control, even when we were going crazy with deadlines. Now that life is less hectic, I hope you can learn to lose some of your coolness so that we can get crazy sometimes and look up to you for help again! Farewell.
#8 Your presence in our department has been invaluable. Your contribution has been invaluable. Your departure will be invaluable too. Farewell.
#9 You gave us the freedom to do what we wanted and the vision to achieve truly great results. You improved our skills and increased our self-confidence. You have provided us with many useful lessons in life. The lessons will stay with us forever. Farewell.
#10 The time has come for you to take a backseat and watch us drive ahead on our own. Your guidance will always be remembered as invaluable, as we go forward with our lives and careers. Farewell.
#11 You have been an inspiration with the way you always looked professional, even in casuals. We hope someday to follow your example. Farewell.
#12 In these last few years you have guided me in my career and given me valuable work experience, things that I can't buy elsewhere. So as you move on to bigger and better things, I wish you all the best with a heartfelt goodbye. Farewell!
#13 I have often wondered if my success was due to your guidance and inspiration or to dumb luck.
#14 Farewell boss! It was a great ride that you took us on. We are thankful to have been part of it.
#15 Farewell boss! We enjoyed your company as you took us along your new journey. Now we can only wish you all the best for the good stuff ahead.
#16 For years, each day began with me wondering if I would be able to impress you and end that day with you telling me how well I did, come what may. In all these years, I never once told you that I love working under you and learning from the best boss in the world. Farewell.
#17 As you leave, I'm left with the space almost as big as your ego. It will be tough to fill up that vast expanse. Farewell.
#18 It is a matter of pride and satisfaction to say that I have been in your team and worked with you. Now I look forward to still being in your team – but outside the office! Farewell.
#19 I am more than happy to bid you farewell because now no one can use my absence as an excuse for not getting my work done! Farewell.
#20 As you take a well deserved break, we look forward to being your travel buddy. Farewell.
#21 At work I always listened to you intently, now that you are leaving we hope you will listen to us intently too. Farewell.
#22 Before it all began, there was no friendship between us. Now that it all ends, there is no bitterness between us either. Just good memories and wishes for the future from a valued coworker and a new friend. Farewell.
#23 Although your door is shut now, your shade still looks down on us.
#24 You have been a great boss for all these years, so it's time to do something very un-boss like. Here is my gift to you – one last little joke that has no meaning at all except to amuse you. Farewell.
#25 I have learned my lessons well from you and thank you for giving me the opportunity to learn from a person who is both Machiavellian and humane – something really hard to come across in real life. Farewell.
#26 I hope I can give as much as I got from working under your leadership, as I make my way in life after this job ends.
#27 At work, you were my boss, but in real life I am your friend. From now on we can be just friends and no longer colleagues. Farewell.
#28 I have always admired your initiative in taking charge of your own projects and responsibilities. But as you move outside the cold walls of the office, I hope I can reciprocate the favor someday by taking charge of our friendship.
#29 We had so much fun this morning while you were writing out your resignation letter. Now we can't wait to see what the rest of our working life will bring. Farewell.
#30 Isn't it funny how life works? You took a meeting (which ended up being more like a lunch) and as you left, I was still at my desk chatting with someone about something that seems really important – until my boss came by and told me it's time for me to go home.
#31 Like the tree, you have given us shade and shelter during the hot summer days. Now that you are leaving us, I hope we can continue to give you shade and shelter in your new endeavors. Farewell.
#32 Like water on the beach, you have washed away the grime of office politics. Now that you have stepped out of office politics, we can only wish that your success is as vast as the shoreline and as clean as the sparkling ocean water. Farewell.
#33 As your journey into the wild world of enterprise draws to a close, we hope that you will remain among us as a friend. Farewell.
#34 Boss, I was never like the others; I was never your secretary or office boy. What I am is your friend because that's who you have always been to me. Farewell.
#35 Boss, it is not my desire to see you in a corner of the world and say goodbye forever – but rather to see you in all corners of the world and say hello forever! Farewell.
#36 You have always been a great boss. As I look forward to becoming a boss in my own right, I hope you will continue to be a great educator as well. Farewell.
#37 A boss can be trusted to offer praise when deserved and get rid of the dead wood when necessary, but mates are supposed to do both at the same time! Your good wishes can lead me towards success in management as well as friendship.
#38 I know it is unusual for an outstanding employee like you to become an outstanding employer. But remember, a good boss can also teach his or her protege how to take over one day. Farewell.
#39 As you move on to bigger and better things, we wish you the best of luck. Travel safe. We will miss you. Farewell.
#40 As the postman brings each day its load of work and chores, something good lies ahead too – a phone call from the boss to say goodbye! Farewell.
#41 Boss, you have been like a father to me when my own dad was away. So I wish you good luck with your new company…and your new son! Farewell.
#42 There are many bosses who will retire without a word. But the only retiring boss I can remember is this one who was always talking and talking – not just in the office, but in life. Farewell.
#43 You have taught me to be a loyal colleague and friend. Perhaps you taught me more than that – you are my idol! Farewell.
#44 As one of your colleagues, I respect you for being a straight forward boss who does not shy away from taking criticism and implementing it.
#45 The feelings of gratitude and loyalty which I hold for you are so bigger than the feelings of fear and insecurity that I held for you as my boss. Farewell.
#46 Even though you were my boss and I was your subordinate, I think we became friends towards the end because we both respected each other's vision and work ethics. Farewell.
#47 Dear Boss, you are the greatest boss I have had. I'm sad to say goodbye to you but happy that we remain friends. Farewell.
#48 You will be missed not just for your professional capabilities but also for your sentimental warmth. Farewell and best wishes for your future endeavors.
#49 This is to inform you that I tender my resignation from the company and thank you for giving me a chance in this profession. It has been a pleasure working with such an organization, and I wish all my colleagues good luck in their careers here.
#50 It's not that I'm so keen to leave that I see no good reason to continue our relationship. It's just that, as an employee, you have been the one who always had the last word on anything between us. Now that we are no longer colleagues but still friends, I hope you give me the last word on anything between us. Farewell.
#51 @6 (A bit of a play on words): You're a boss now, and bosses don't need to say farewells; they just do.
#52 As you move beyond the office walls, we look forward to new adventures on the outside. Farewell.
#53 As you move beyond the walls of your residence, we look forward to new adventures in your life. Farewell.
#54 This farewell message was written by my friends, who happen to be my colleagues first and foremost. But they knew I would want it to say what I want it to say, so they also put a little effort into it.
#55 For nine months of the year, I was your subordinate; for three months you were my teacher. But now that we are just friends, I look forward to learning from your vast experience to become a better person. Farewell.
#56 I've learned more from you than what is taught in books. Farewell.
#57 I am not sure who will take over as my boss in the new workplace but I hope he/she is like you – efficient and intelligent. Farewell.