Christmas is a special time of the year, and it's made even more meaningful when shared with family and friends. Spread joy and peace this holiday season with Catholic Christmas cards that carry inspiring words from our faith. Here are 20 of the best Catholic Christmas card sayings you can use for your own cards or share with loved ones. Enjoy and happy holidays!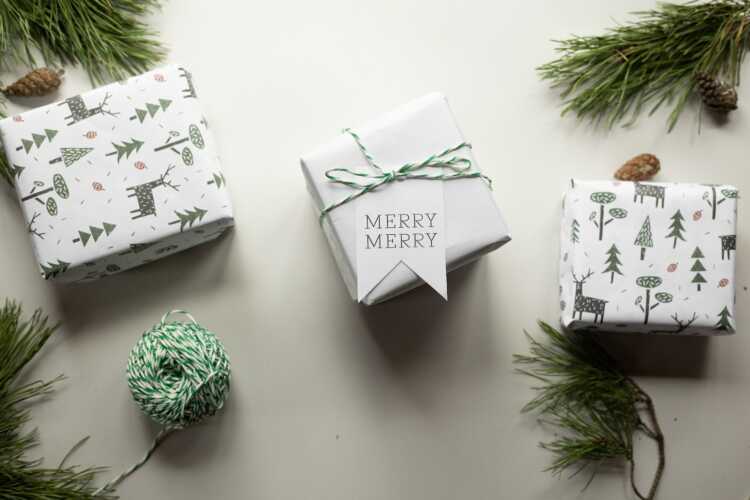 Christ is the best gift that you can receive this Christmas and the New Year may His love give you inner peace, cheerful spirit of wisdom.
***
May God bless your family with peace and joy this Christmas and may all your dreams come true in the days ahead.
***
Christmas is a time to share happiness with others bring smiles to their faces, light in their eyes may this season be a blessing even if it's only for one day.
***
May peace and love be yours as you spread cheer this Christmas to your family and friends, your neighbors and strangers too.
***
May the joy of Christmas stay in your homes and hearts all year through may the light of happiness live with you forever.
***
God's love is eternal. Pray to Him for His blessings and may He bring you everlasting happiness for the New Year.
***
God sent His only begotten son to us! This is the spirit of Christmas each time we help others with our faith it will be Christmas day in our hearts.
***
Blessed be God may the child you have today bring you happiness, faith and prosperity may his or her deeds and teaching influence others with their love.
***
May the peace of Christ be with your loved ones in sickness and in health may he help you to know Him best as He lives in us through our faith.
***
Lord bless us richly as we realize our need for help this Christmas may we receive His gifts of eternal life.
***
May your joy of this season last throughout the coming year may you grow in love, friendship and fellowship with your family and friends may you never be lonely.
***
May God grant you peace in your heart may Christ's special gift of hope comfort you now and always may His light forever shine on you.
***
May this Christmas season bring happiness to your home may the Christmas spirit fill each home with love may the family tree soon begin to bud.
***
May the joys of this season bless all those who live near and far from home throughout all our days together we will always keep a true memory of these times.
***
May the love of Jesus Christ strengthen your bond of family and friends may the love of Christ soften hearts that make it painful to part.
***
May the peace and trust that comes from God's grace be yours may Christ fill the world with good will may He inspire kindness and unity.
***
Life is a battle to triumph over challenges now and in days to come may we come back a new person each day singing songs of victory.
***
May the Christmas spirit spread may the love of God and brother be yours may this Christmas bring you the peace that fills your heart.
***
For in Christ who is our peace we are all one so keep your faith and love ever more until His peace shimmers into your soul.
***
Christmas is one of the most liked celebration in the world, people across different countries celebrate something different from others.
***
From the loving family to the adored friends may you all be filled with happiness and peace this Christmas season.
***
May Christ's love, His warmth and His joy be a part of your home and family during this Christmas season.
***
Wonderful Family Christmas Messages May you have all the happiness in the world in this Christmas Season may you have a wonderful holiday celebration. Merry Christmas.
***
Thanksgiving messages for families The joys and blessings of eternity will reward you for your kindness to others, as blessings come back to bless you.
***
May God bless us with health and happiness may He lead us to the true path of virtue and peace.
***
A great blessing is being given to you from the King of kings and Lord of lords. Good wishes for a happy Christmas this season.
***
(Keep on Giving) each time you let your family or friends know you can't stop giving, because this is the best way we can give back the love we have been given by God.  May He continue to bless you with great happiness in every season of your life.
***
May the blessings of God's special gifts be yours this Christmas and in the New Year may Christ himself surround you with his love.
***
May your family be blessed by God's special gifts this Christmas and over the decades ahead may Christ bless you with his peace and love may his blessing go with you.
***
I promise to spend my life helping others to see how precious and important they are when I think of Christmas and New Year I will never forget those persons who have been less fortunate than me.
***
Although sometimes I cry at the sadness of others it is helpful to know that they remember their loved ones who are gone.
***
The Christmas of love for everyone is focusing on others smiling at a smile that comes your way showing the love in your heart.
***
Love and joy are what Christmas is all about sending the message that God loves you each time we say Merry Christmas.
***
God's angels celebrate each time we give our hearts and share good news of peace to others along with His love it's all a part of Christmas.
***
Christ came to earth to give His love and life so we may be free from sorrow by living in peace He gave to us true happiness.
***
After all, how better to celebrate Christmas than being with the people you love most.
***
God gave us the gift of Jesus. To Him let us give our selves heart and soul. Then we will know the meaning of Christmas.
***
God's greatest gift to each of us is His love it is yours this Christmas, And may you choose to share it in all you do and say come Holy Spirit make your home in our hearts as we celebrate with joy and thanksgiving this Christmas season filled with every good gift from above.
***
The only reason we can live while those we love are dying is because Jesus died for each and every one.
***
There never was a more wonderful season than this, God's gift to us all may peace come to you in the days ahead may you smile like a child on Christmas day.
***
May God's special magic of Christmas be with you and your loved ones this Christmas.
***
When the world is asleep, Jesus comes to bring gifts for all little children and for those who believe in Him.
***
The spirit of Christmas is sharing joy and love with your fellow men God bless you on this Christmas day.
***
Christ is the King of Kings & Lord of Lords Honor the king that everyone worships. May Jesus the King's blessings be yours this Christmas.
***
May Christ's peace and hope be with your family now and in the days ahead may His love warm your hearts may He give you a spirit of wisdom.
***
Beautiful are peace & joy which God's loving Son Has given to us through His Holy Son Jesus Christ.
***
A time to reflect on His birth, a time to share His peace. May these Christmas days bring you love and joy, may they be happy times with family and friends.
***
On Christmas day let every home be filled with laughter, let every heart be glad may everyone have a gift to treasure always and forever!
***
Let this Christmas be bright with faith and truth, let hope shine in your hearts as the story of Christ's birth is told!
***
In Jesus' name we pray that you won't be forgotten on your birthday May the love you shared for all fill up the earth.
***
May people's hearts sing with thanksgiving this Christmas may goodwill and love be in the homes of friends may God bless every family member.
***
[55] Christ is our true birthday! He gives us hope, peace and joy to live our lives His way he makes those who do His will happy so let us take our place under His care.
***
The promise of bright Christmas is the presence of Jesus in our hearts and homes let us be grateful for the gifts we've received and the good that we can do.
***
All of creation praises God through the year but on Christmas Eve each creature finds its voice to sing His joy.
***
The star on earth we light in prayer like heaven's stars is seen by all to share a hope that shines through you this special night.
***
Each day as rays of love are shining down may they warm your heart just as they melt the snow on Christmas Day.
***
May the light of God's love this Christmas and in the New Year illuminate your life and show you the way home to Christ.
***
May God bless your family this Christmas and in the days ahead may He fill their hearts with joy may He guide them by His love and by His peace.
***
May God's blessings bless your family this Christmas may your family be one with God . May all find eternal joy on the path to Heaven.
***