Christmas is a special time of year, and it's even more special when you get to spend it with your sister. Whether you're looking for something heartfelt or funny, these Christmas messages are sure to bring a smile to her face. From sweet memories of the past, to hopes for the future, take a look at this list of inspiring and warm Christmas messages for sister.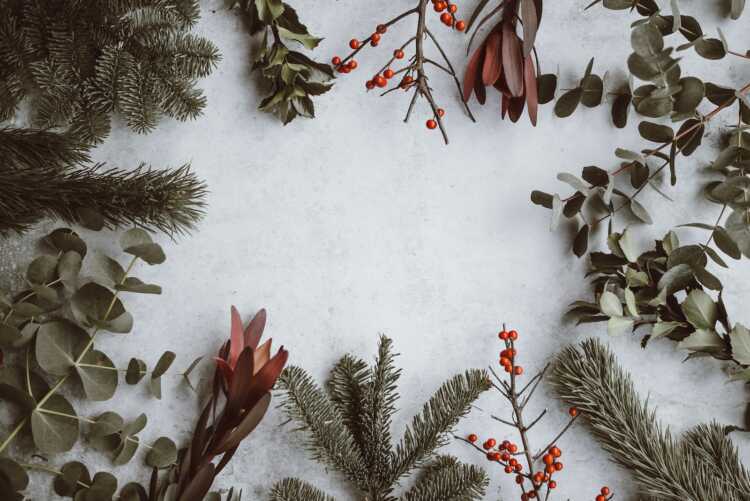 Christmas is the time for family, and this year I'm going to make a list of all the reasons why you are my favorite sister. The list may get longer in the coming years, but this Christmas you still top that list. Love you!
***
As we celebrate the holidays, I am thankful to have such an amazing sister like you. You are lovely and beautiful inside out and I am glad that we get to share our family happiness with you! Merry Christmas!
***
Dear brother, it's hard for me to believe how blessed our parents are having such wonderful children like us.
***
Your kindness, optimism, and cheerfulness are all so infectious. You're overachiever extraordinaire, my sister. The best thing is that you never forget to have fun. Have a Merry Christmas!
***
Early in my life, God gave me the wonderful gift of being your sister. I treasure our bond because we've shared good times and bad—we've been through everything together. However, the best part is that we both believe in the same God, you and me.
***
For as long as I can remember, we've been together. There's no sibling bond like the one we share. Besides all those trips to the ice skating rink and the weekends at amusement parks, there have been many memories. Like when you took me to see my mother play at the local theater, or when you became our family photographer for Christmas every year. You're always looking out for me too, sister. I love you!
***
You're the best sister I could ask for! You know how to make me smile, help me up when I fall, and you always have my back. Even when our parents are no longer with us, I feel their love in your heart. Thank you and Merry Christmas!
***
Every Christmas Eve, we would bake a cake together and then leave it under the Christmas tree so Father Christmas can eat it when he visits us. Those were amazing times full of magic. I miss our family back then. But I am happy as long as you are part of my family.
***
It's hard to believe that you're all grown up! Our bond has endured through thick and thin, and it has made me know that you are a sister who will always be there for me, no matter what. Your hugs are the best kind of comfort ? Merry Christmas, sis!
***
It seems like yesterday that I was your baby sister. I don't want my memories of childhood to fade because our relationship is so important to me.
***
Your heart is as big as your laughter. I wish you all the joys in the world and a beautiful Christmas with your family.
***
It's my Christmas wish for you to have all the happiness and peace that this wonderful season brings for you, sister. Merry Christmas!
***
What does it mean to have a sister like you? You are fun, charming, helpful, caring… I could go on! Thanks for being such a wonderful sister. Merry Christmas!
***
It's so important to find our own happy place on earth where we can enjoy peaceful moments without any stress during Christmas.
***
When I was growing up, my sister would always set a good example for me. You have shown that good things come to those who work hard, and you have encouraged me to follow my dreams and never give up. Thank you so much! Merry Christmas!
***
Dear sister, this season is all about love and goodwill towards fellow men. As sisters, we should know how to be loving towards one another and I hope that this Christmas will bring us even closer together. Have a wonderful Christmas!
***
I often wish my family spent Christmas together. But I'm not too proud to say that the best present I got was you being born into my life and family. Your unconditional love makes Christmas so special! I wish you a Merry Christmas filled with endless love and joy.
***
Mom, Dad, and all your siblings, I know y'all are celebrating your own special holidays this season. But while you are busy, let's say a little prayer for my sister who, in high school years past, always wanted to be apart of the family holiday festivities, but she never got the chance to experience them.
***
We may be in a different place in life, but I'll always remember how much our families mean to us. Merry Christmas, sister! You are so special!
***
Sometimes when we grow up we feel like we have to leave our childhood behind. But I will never forget all of the good times we had together and how much I love you. This is my message to you: Merry Christmas, my sister! You're the best kind of family member anyone could have. I love you very much.
***
I am truly grateful for you, sis. You kept me sane all through the years, and no matter what I do or become, I will always be grateful for your unconditional love and support. Merry Christmas! I love you from the bottom of my heart.
***
Dear sister, we may not be very close in age but our relationship is as close as any siblings could have. You made me feel special growing up and have always been there in times of need. I can't wait to celebrate this holiday season with you by my side.
***
If there is one thing I have learned this year, it's that I don't want to miss a single holiday with you. You are the sister of my heart and soul, and I admire you so much. I love you! Have a merry Christmas, sister!
***
When we were younger your goal was to be like Mary Poppins. Mine was to be as nice as you are. Every time we go around the house I clean the windows from top to bottom, and your rooms are tidy just like in a magazine. But in spite of all our differences, we love each other very much.
***
My sister, in your eyes I'm a "big brother who can't do anything right." But for Christmas, I want to be on my best behavior to prove that I can make you happy. I'm very proud of you and love you so much. Have a Merry Christmas!
***
While we may not always see eye to eye, but this time of the year when we are home for the holidays makes it easy to laugh at our differences and enjoy each other. Have a Merry Christmas, sister! Happy Holidays!
***
I am very lucky to have a sister who is my best friend and someone I always look forward to spending time with. You have taught me so much, including how to be a good person. Merry Christmas, sis!
***
Dear sister, I know that you are busy celebrating the holidays with your family, but I wanted to wish you a Merry Christmas and remind you how much we love and respect each other. You are one of my people; would you mind waking me up early every year on Christmas Eve? Happy holidays!
***
I'm sorry I always get mad at you, sister. I hope we can forgive each other and start anew this Christmas. And from now on, I promise to never be mean to you again! Merry Christmas, sister!
***
When we were little kids, all we wanted was a warm blanket and a new toy. Sometimes you would forget that we were pretending and give those things to us anyway. Even then, I knew if our parents were happy then everything would be right with the world. Merry Christmas, dear sweet sister!
***
My first words in this life are about my sister charmander. She is my best friend through thick and thin just like me. This Christmas I'm going to ask Santa for something that is for the whole family. I hope we're all happy together.
***
I love being a sister, but all too often, it means knowing what you are thinking or feeling even before you communicate it to me. Just because you can always read my mind doesn't mean we don't have our differences. Merry Christmas!
***
The winter season is upon us, sis. It's the perfect time to curl up on the couch with a cup of coffee and a Christmas special. I know our kids love how you make Christmas cookies, so we should pick up extra baking ingredients for you! Merry Christmas!
***
You are not just my sister, but also my best friend. I think of you all through the holidays because I feel like you have been there for me during some very tough times in my life. You are so thoughtful and caring, and I am so thankful that you are in my life.
***
A sister like you is a blessing. I think I'm one of the luckiest sisters ever, considering that you are my sister. And now that we are all grown up and have busy lives with our families and friends, it's nice to have a nostalgic Christmas season with your little sister.
***
Sometimes I feel like we can communicate without words just by exchanging a look, or that you understand me more than anyone else in the world. That is the special connection between sisters, and it means so much to me.
***
All these years of Christmas and I never knew how much Christmas blessed us with. I'm thankful for so many things during Christmas, like spending time with my family and friends, appreciating the little everyday joys and being able to give the most precious gift of all to the one I love. I couldn't have had a better sister than you. Merry Christmas!
***
Whether it is a warm day or cold winter night, you are always there protecting me from every storm. You have been my guardian angel since we were young and today, as adults, you are still watching over me. We shared our childhood together and now we share our adult lives together in love.
***
Your faithfulness in always supporting me is what I treasure most about you. You've been there for me when I needed help and cheered me up when things were tough. Cheers to you, sis, on this most wonderful of days!
***
Sister, for some families, Christmas is the time to reunite with long-lost relatives or spend quality time with friends. But for us, it's our chance to celebrate a relationship that we can always count on. Merry Christmas, my love-you-more-than-life sister!
***
Every year we hope that Santa would bring us a new one of each of our favorite things. But we were always disappointed because even if Santa gave us a new one, we would still be fighting over the old one. How cute and how true! Thanks for being my sister. Merry Christmas!
***
Even though I get attached to any gift I receive, the joy I feel when you remember about me is overwhelming. On this season of love and sharing, let's keep our bond strong for years to come. Merry Christmas!
***
May your present be even more special than what Santa left under your tree this year. And may you receive many wonderful presents from not just Santa but from everyone.
***
The best thing about being your sibling is that you are mine. I know we had our rough patches, but I can't wait to see what kind of sister and sister-in-law you will be. Merry Christmas, my dear sister!
***
If there is one thing in life I can depend on, it is knowing that even when things weren't going well for us, you shared your smile with us and always had a positive outlook. Merry Christmas!
***
There was a time when we did not understand each other so much. But in the end, we realize that as sisters, we could get through anything our family could throw at us.
***
I know that most families spend a lot of time together around the holidays. But I wish I could trade places with you and spend every Christmas with my siblings. It's going to be tough for me with just my sister and my mom, but I hope you will let me know what to do if we go overboard in procrastination. Merry Christmas!
***
Despite how many moms, dads, and siblings you have now, you are still my favorite sibling. And this Christmas, I want to share that appreciation with everyone I love by enjoying the gifts that mean so much to me.
***
My sister, I hope your Christmas season is filled with love and laughter. Wishing you a Merry Christmas and all the best in the coming year ahead.
***
You are the best sister anyone could ever ask for, especially today. I wish you a Merry Christmas and a Happy New Year!
***
I am celebrating my first Christmas with my newly married sister. Here's hoping that you'll enjoy spending the holidays with your new family! Hugs!
***
The best Christmas gift I got this year was to be with my incredible sister. Thank you for always being there for me.
***
My biggest Christmas wish has been granted! I'm so glad we were able to spend the holidays together, because being around you makes me happy. I love you and wish you a Happy Christmas!
***
The most important people in my life are the ones who share their time, opinions, laughter, and emotions with me throughout the year, which is why this special season I want to thank my sister for sharing all of those things with me.
***