Achievements come in all shapes and sizes. Whether it's a promotion, graduating from school, or completing a difficult task- it's important to celebrate these accomplishments! Show your support and appreciation for someone by sending them a congratulatory message. Here are some examples to help you express your admiration and respect.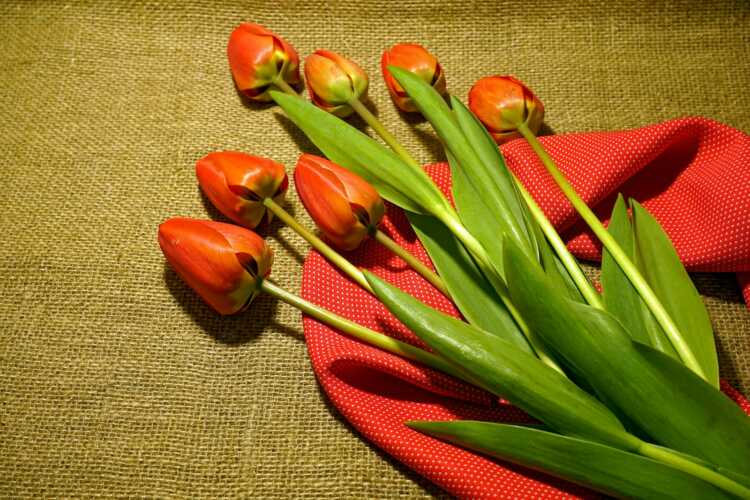 This will come as no surprise to you, but you're incredible. From the moment I met you, I knew that your future successes were inevitable. Congratulations on achieving what so many dream of.
***
You might think I'm exaggerating when I say that you're like a fine wine. But trust me; people will only get better with age! Enjoy this moment of triumph, but be sure to continue to put forth your best effort every day.
***
If you can dream it, you can make it happen. That is your mantra and I must say you have proven that. You are one of the few people with the right combination of mentality, strength and drive to achieve greatness. Congratulations on this achievement!
***
Today is a day for celebration because one of our own has conquered! From the very beginning, we knew that your passion and aspiration would take you places. Now, here we are looking at the success that followed your own ambition.
***
The only thing sweeter than a victory is watching someone you care about experience that same feeling. Your win is our win, and we love it! Keep it up, champ. There's still plenty more to go!
***
I could tell from the moment that we met that there was something special about you. The way you carry yourself reflects your ambition, desire and work ethic. I am so proud to be able to call you friend and colleague. Your success is a reflection of what is possible for us all. Congratulations!
***
Your accomplishments and contributions to our community are positive and inspiring. They deserve praise and recognition. Congratulations on being a role model who makes a positive impact on others.
***
The final chapter has been written, the last line has been spoken, the last chord has been played. But this is just one more page in a book that is filled with success and beauty. You have achieved greatness and are an inspiration to all around you. Congratulations!
***
Like a flower in bloom, your success as burst forth. Everything you have done represents the hard work and passion you put into it. Never doubt your abilities; they are limitless! Congratulations on your win! Your talents will never be ignored again!
***
I've known you for a long time, and what I've seen is talent beyond measure and drive that never quits. You have achieved more than most people would dream of in a lifetime. Congratulations on your success!
***
At one time, you did not know what greatness looked like. But with a little guidance and a lot of hard work, the picture became clear. Your determination has been rewarded. You have become the champion you had dreamed of becoming! Congratulations!
***
It's hard to believe that you've been able to accomplish this feat. You are proof that good things come to those who help others. Continue on the path that you are paving for those behind you, and for yourself. Your future is incredibly bright!
***
I'm not just proud of my granddaughter, but I am so excited by the achievements that she continues to make in her life. Watching you achieve makes me hopeful for the future of our country. You are an inspiration! Congratulations!
***
Like a boulder rolling down a mountain, your hard work and determination has been inspired and impressive. You don't know how many times I have been in awe of what you've done. What you have achieved is a testament that happiness comes from working hard to get it!
***
If you are able to meet your goals, it will be because of the way that you have handled each challenge. You have so many things going for you, including what appears to be a never-ending supply of grit and courage. Keep up the good work! Congratulations on your success!
***
You may be the best at what you do, but you never seem to rest on your laurels. You are always pushing yourself to achieve something new and better. If that isn't an inspiration for others, I don't know what is! Congratulations!
***
Some people just have things figured out. You are one of those people. Your ability to overcome any obstacle is admired by all of us. Your greatness will be what inspires many others to greatness too! Keep it up!
***
You have a gift for bringing out the best in others, and that's a talent that it takes an incredible person to possess. Congratulations on motivating so many others to achieve their full potential and more. What you do inspires us all.
***
Just reading about your success makes me feel exhausted! I guess that's why you're the top dog. Congratulations on this accomplishment! Know that it is just one of many more achievements to come. You're amazing!
***
Never mind trying to be the best; you already are! The way you inspire those around you, especially those that are struggling at the moment, is incredible. A true leader knows how to have someone else bask in the glory, while they focus on other tasks.
***
A lot of people have ideas. But only a few are able to make dreams a reality. As you celebrate your success, be proud of the difference you have made. You have the power to change our world. Keep up the amazing work!
***
You're keeping it real, and that's awesome! Every time you achieve something, you teach us all that success is not defined by a big house or fancy car. What matters is what you can do with what you've got.
***
What you've accomplished is tremendous! What you're about to achieve is even more so. Just as you succeeded in your previous ventures, I believe that this new endeavor will be a piece of cake. Congratulations!
***
At times, we all get frustrated with our friends and ourselves. But there are those that make us feel better about where we're at right when we need it the most. And that's what makes a friend like you so special.
***
You have a gift of being able to turn the ordinary into the extraordinary. Congratulations on your success. I love watching you bring your ideas to life! It is always an honor to be a part of it!
***
What you have achieved is nothing short of great. The momentum that you've gained is incredible, and I'm proud to know you. What you're doing will serve as an inspiration to many, including myself. Thank you for being such an outstanding person due to your efforts and intensity.
***
It's a job well done. Whether you're facing a difficult challenge or an overwhelming problem, you find the solution. Congratulations! The recognition is long overdue!
***
You're a true inspiration to countless people around the world. Your persistence and tenacity are commendable. You have demonstrated that it's possible to reach beyond your wildest dreams by having faith in yourself and working hard toward your goals. Keep inspiring us another day!
***
The world is full of people with good intentions, but most of them lack the ability and drive to achieve what they want out of life. Because of that, they often settle for less than they deserve.
***
The only thing I have ever known is that life can be unpredictable. At one point we all thought we were past the point where we could do something and actually get it done. But you really proved us wrong! You've earned your spot on the list of people who have achieved great things, and you've done it with passion!
***
You are as much a perfectionist in your professional life as you are in academics. You're the type of person that will stop at nothing until you get better. The work that you've accomplished has been nothing short of excellence. Congratulations!
***
If you were tasked to put together a team that could achieve greatness, you would pick yourself. But rather than bask in the glory, what impresses me is how humble and generous you are with your successes.
***
You're a rock star! You are someone with immense talent that is able to fully express yourself artistically. Your musical talent and passion can change the world. Like a rock star, you are someone that is confident enough to stand out from the crowd. Congratulations on your success in music!
***
Just like Michael Jordan, you were cut from your high school basketball team and went on to achieve greatness in another field. The way you have overcome obstacles and achieved greatness proves that anything is possible if you work hard for it.
***
Your performance was of the highest caliber, with no room for error. You are a true champion, and your work ethic is what put you in that position. Your humility and grace will only help you get higher in the rankings. Enjoy this victory and congratulations!
***
There are times that we can look back at our achievements and believe it was luck or circumstance that allowed us to succeed. The fact is, your hard work and dedication put you in the best position to be where you wanted to be.
***
You have always been an achiever. When I look at your track record, there isn't much, if anything, that you haven't succeeded at. Congratulations on your latest achievement. We are behind you 100%!
***
There are many people who will benefit from the knowledge and wisdom you possess. You have an ability to connect with people in a way that allows them to achieve their dreams as well. You are a true leader and an inspiration to us all!
***
Your vision and passion have helped others achieve success and happiness as well. Thank you for being a pillar of strength in our community! We all owe you our gratitude and respect.
***
On behalf of everyone involved in the success of your business, I congratulate you on your accomplishment. Your hard work and dedication have paid off. You have made a name for yourself, and we look forward to what you accomplish next!
***
This was a big night for you. Congratulations on an award-winning performance. The hard work and dedication are what has helped make this possible. You deserve every award that shines on you tonight!
***
It's an honor to be associated with someone that has such great passion for making the world a better place. When people hear your story, they will understand the impact that it can make in their lives as well as their own.
***
Your accomplishments are truly extraordinary. The sacrifices you've made for your dreams are evident. When others dream of success, you have achieved it. I couldn't be more proud of your achievements!
***
Your talent is shown in every performance you put on, and it translates to immense expectations. You have been able to surpass them all. Congratulations on your achievement! You represent the best of what we have to offer as a company.
***
When someone has lived the life you yourself have lived, they know the feeling of those who are close to them having accomplished something great. The appreciation they feel transcends any language barrier. I know you feel that way with admiration and respect for what you've been able to achieve!
***
Sometimes it seems as if your work ethic reaches far beyond your actual existence. That's because it does. You've been able to achieve everything you have simply because of the amount of drive you possess. Congratulations!
***
Your talent and work ethic are contagious. It is apparent in your impact on those around you. That's why I am so excited to see the impact you make on our dream achievement. Congratulations!
***
Your ability to inspire others is something we all look for in someone who has achieved a dream we want for ourselves. You have that capability, and that is a reward such as no other. Congratulations!
***
How many people are aware of their potential and are willing to reach for it? You're one of those people. That is why everyone's talking about you. Unfortunately, I don't know anyone else who is like you. Congratulations!
***
When you were a child, your mind was filled with questions and ideas. What you are now able to accomplish is evidence of your ability to turn those questions into reality. Congratulations on this achievement! I'm sure it will only serve as a path to the next challenge in your path of greatness.
***
How fortunate we are that you are such a great teacher. The way you see the world and how you share that vision is remarkable. Congratulations on this achievement! I'm sure it will only serve as a path to the next challenge in your path of greatness.
***
This is a class that would have seemed impossible for any of us to properly teach. Just look at what you've been able to achieve with what we had! It's impressive. Your ability to reach heights no one else was able to touch is a testament to your ability and determination. Congratulations on this achievement!
***
You've accomplished so much in your career. From running marathons, to breaking world records, it's hard not be impressed with your abilities. There are no words that can adequately capture how huge these accomplishments are! Congratulations!
***