One of life's biggest milestones is finding a new job that you love. If someone close to you has recently achieved this feat, then it's time to celebrate their success! Whether the job is their dream come true or just a stepping stone for something even bigger, let them know how proud you are by sending a heartfelt congratulations message. Here are some great examples to get you started.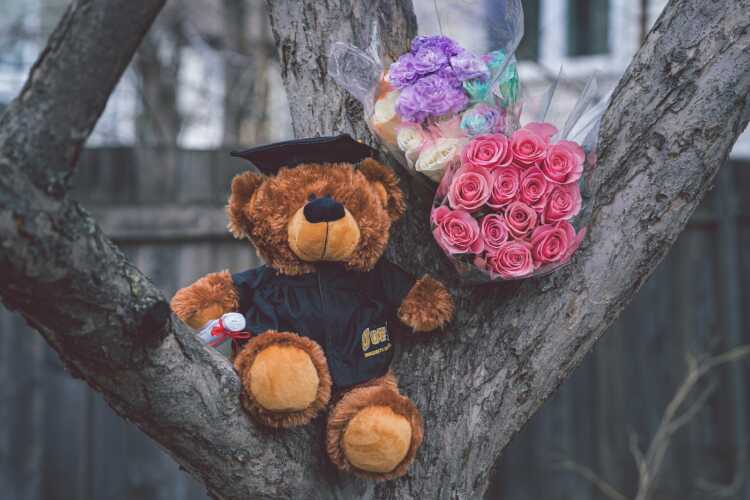 Getting a new job can be very stressful. I know you were looking for just the right one and I'm glad you found it! I hope your transition is smooth and that you love your new workmates. It is time to party on a boat!
***
All aboard the success train! Yay! They love you already! I'm so happy for you getting this job, and now I have someone who will not complain at me all the time. Just kidding, but seriously, congrats and much success in your new position!
***
Hi! It's been a long time since we spoke. I hope everything is going well with you. You left a very positive impression on me when we met and I really enjoyed meeting you. Thanks for giving me the opportunity to offer my support, encouragement and wisdom during this difficult time. Kudos to you for your courage in changing careers.
***
I have complete faith in you and I know that this new role will be the beginning of many amazing years. Congrats and good luck!
***
I am so proud of you and your accomplishments. You've come a long way, baby! You are going to knock it out of the park with your new job. Congratulations on landing the job!
***
So, you finally decided to take that leap of faith into a new career? Not a bad move! It will be hard work at first, but once you find your groove and master those skills you'll fall in love with it. Best of luck with your first day on the job!
***
Congrats on finding a new job. I'm sure you'll do great and I'd love to hear a little bit about it once you get settled. Good luck!
***
You have an amazing career ahead of you in this new role. I know that you will work hard and show that company what they are missing out on by not hiring you earlier. Go get 'em and don't take any bull from anyone there.
***
Your work ethic is inspiring and your drive to succeed is impressive. New job or not, I wish we could hang out more often. Let's go out to celebrate! Even though you're moving, I hope that this new endeavor doesn't change who you are. You know, the good parts of you.
***
For a second there, I thought that you got laid off from your current job and didn't have anywhere else to turn but here at your local gaming store for a job application. What are the odds? Congrats! This should be an interesting career path change for you if it wasn't what you were planning on doing anyway.
***
I want to congratulate you on your new job. I know it's what you've been working for and I wish this is just the beginning of bigger success. Keep up the good work, and don't forget to share your great experience with me.
***
This is awesome news! I never doubted that you would find something and am glad that you found something so soon! We should celebrate and throw a party this weekend! I will bring ice cream—your favorite flavor. Let me know if that works for you. Congratulations!
***
Congratulations on working with my favorite new person on your team! I am sure you will get along splendidly! Hope you have a great time and learn many things from your new role.
***
I'm really glad you took the plunge to pursue this career change, and I know it will be a rewarding experience for you. This is just a small part of the journey, but I hope and trust that the rest of it will be exciting and that you'll achieve great things. You deserve it.
***
I know you have worked hard and deserve a good career. Wishing you the best of luck in your new role! Let's stay in touch and always keep in touch with your network to help you progress. Talk soon!
***
Oh boy, here comes the corporate world. Make me proud. Just kidding, but not really. Kidding again…sort of… Congratulations on your new job! I know how hard you have worked to get there and am very proud of you.
***
You've worked hard and finally landed a job that will challenge you and give you a true sense of achievement. Congrats! I'm proud of you, and I hope the rest of your life is filled with more successes.
***
Your new job is paying off! Wish you all the best as you embark on this next chapter in your life, and know that our friendship remains firm no matter what path it takes me down.
***
I am so happy for you landing the job and can't wait to hear all about it. As I understand it, you are going to be working on XYZ for a few months before you shift over to ABC. I hope that was an intentional choice and not a reaction to the offer.
***
I just wanted to remind you that success is often attained through motivation and hard work. Good luck with your new job. I know that you have a bright future ahead of you in the company, and they are lucky to have such an intelligent worker like yourself onboard.
***
I'm so proud of your accomplishments. In this economy, it's not easy to find a job, let alone a great one. You deserve this job, and I can't wait to hear what you want to do next! Congratulations!
***
You've worked hard and earned your promotion. Remember that it is much easier to move up than move down. Keep your head high and continue moving forward. Congrats!
***
The time has come for you to prove what you are worth in the real world. Wish you all the best of luck in your new position and know that I will be here if you need anything at all.
***
You did it! Never forget that you are the one who got yourself into this new position. Your hard work and determination have earned you this opportunity, so enjoy your new job and know that I believe in you. The best is yet to come.
***
Congratulations! You've finally landed the job that you've been coveting. It took you a while, but you did it. You'll have to go to work every day and hold your head high, but it is one of those things that I know you can do. Cheers to your success. Let's hope all the best!
***
I can't tell you how happy I am for you to land an amazing new job! Now that you have a salary and benefits, you can finally treat yourself to a massage on the regular. Haha. Have fun and congrats.
***
You've been working hard for this and it's finally paying off. Congrats on your new position, I know you're going to kill it there. Good luck & knock 'em dead!
***
So, you're finally here. A new job can be scary, but you are going to rock this thing. Just be yourself and let the opportunities come to you. Own it with all your heart and success will come your way. I'm proud of you and hope all the best!
***
Do you remember us? We had some great times. Got fired, quit the job and went on our merry way. Can't believe we are now working together. Haha! It's so funny how life works out. I love you and wish you all the best and hopefully I will see you soon!
***
You are going to have to juggle professional as well as personal relationships in your new job, but that is part of the fun and challenge of a new start. Let us know when it is all getting too much for you, though! I hope there aren't any major changes for the worse for your personal life, because I would really like to see you again.
***
ongratulations! Life is full of surprises and with each new challenge, you are able to grow and learn. I am sure your new job will bring in some good surprises. I am proud of all that you have accomplished. You deserve this promotion!
***
I am so happy for you! After nailing the interview, they obviously liked what they saw. They're not the only one who sees your potential, but we both know you've got this in the bag. Excited to see what the future holds for you in your new endeavor.
***
You're an inspiration to many, and I am sure you will do great things in your new job. Your hard work and commitment to excellence is outstanding and I'm glad to have been a part of your journey. Congratulations!
***
You are a fierce competitor and a great friend. We all know that you can land on your feet, so congrats on finding new employment. Enjoy the next phase of your career; it's looking bright!
***
You are passionate about what you do, to the point that people look forward to working with you. Congrats on your latest promotion, and I'm sure your colleagues will be more than happy to continue to work with you.
***
Your new job is good for you, but it also leaves us with a big void in our social life. I'm sure you will be a terrific asset to the company, and all of my friends are jealous because they wanted to work there too. Looking forward to hearing all about it!
***
It's always exciting to start something new. If you were any more excited, you would jump up and down. I am so happy for you and proud to know someone as driven and hardworking as you. Keep doing the good work!
***
I'm so proud of you for landing the job! It seems like getting that internship was the beginning of a long and illustrious career. I hope it goes well. Don't forget to tell me about your new office crush!
***
Congratulations on making it to the place where you can make a difference in people's lives. I hope this is the beginning of an amazing career for you.
***
Well, they say that the grass is always greener on the other side. Hope you've found it true at your new job. I do hope you are enjoying yourself! Have fun!
***
Congrats on your new job! The team sounds like a blast to work with. It's amazing how much knowledge we can get from other people just by listening to them talk about what they are passionate about. Enjoy that part of your new job as well. Give 'em hell!
***
Your new job means we will have to reduce our budget, but that one person deserves a raise so we can afford it. Congratulations! I'm rooting for you and know you will do a fantastic job.
***
I am very excited for your next career step! It is great to see you expanding your knowledge and improving yourself. Smart move. Congrats!
***
Congratulations on a new job. It is always great to see close friends coming together professionally and working hard towards an exciting future together. Good luck with the new gig, we will always have your back.
***
I am sure you will be a success in your new job. The competition out there is fierce, but you're a go getter with loads of determination and the creativity to get things done. I wish you all the best and pray that it works out for you!
***
You are now working at the company of your dreams, so congratulations! All the best for a successful career and let me know how things go!
***
Congrats on being offered the new gig and relocating to another city for it! I hope that you make this a long-term commitment and take advantage of all the opportunities it will provide you with. Best wishes in your new role.
***
You are one of a kind. You have a passion for learning and making others happy. You would find it hard not to succeed with anything in your life and that is why I am sure you will be great at this job! Congrats and good luck!
***
There are so many people trying to get into this business. I'm glad they liked you enough to choose you! I hope the transition to the new job is smooth and you settle in quickly. Know that I am here for you, whatever you need.
***
They say that everything happens for a reason, so it's a good thing you got this new position. It wasn't your plan initially but I know that with hard work and effort, you can make this work for you. Wishing you all the luck in the world with your transition.
***
Congratulations on your new job! Your hard work and determination have paid off, and I am so happy for you. I wish you the best of luck on your new adventure. Best Success is always guaranteed with Big Success Coaching!
***
This is what happens when you're good at what you do. Congratulations and best wishes in your new position. I am rooting for you—always have, always will.