List of Sample Thank You for Registering Messages – If you run a business, be it small or big, there are certain tasks that need to get done routinely so that your company's processes stay intact. One such task is registering new members.
Thank you for registering messages are what business owners need to send to new members or clients, thanking them for joining their family.
Here is a list of thank you for registering messages that can be sent via text, mail or even face-to-face. Read on!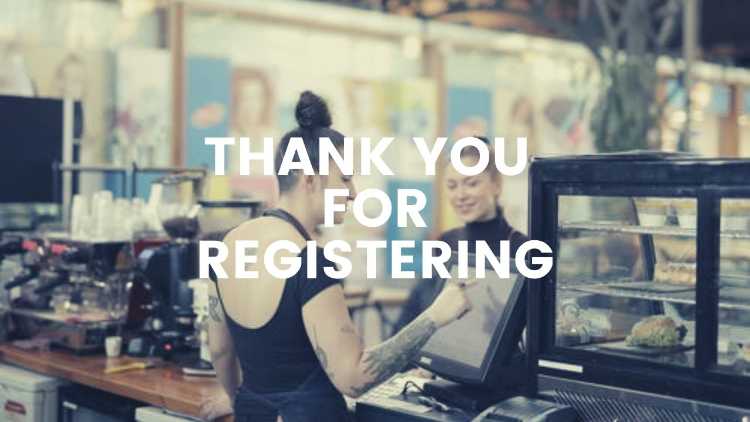 List
#1 Thank YOU for signing up! We look forward to having you on board and helping you discover your best self. We can't wait to have you on board!
#2 Congratulations for becoming a member of ___________ ! We look forward to having you on board and getting started with your membership. We are excited to help you find exactly what you are looking for within our community. Thank You!
#3 We are so thrilled that you have decided to join our family at __________ ! Our team looks forward to helping your ________________ !
#4 Thank YOU for signing up! Get ready because we are about the check out some amazing products, equipment, programs or services that will ensure your ________________________________ is successful in reaching their goals. We can't wait to hear from you soon!
#5 Thank you so much for signing up, this is just one of many steps on the road to weight loss success! To help ensure your success please feel free to check out our online resources which you will find by clicking the link below.
#6 I hope that this program is everything that you are looking for—if there is anything I can do to help, please don't hesitate to contact me. Thank you again for joining, and best of luck on your weight loss journey!
#7 Thank you so much for taking the time to sign up! I know how difficult it can be to take that first step and we're here to help make things a little easier for you. We're confident in our ability to give you the tools and support that you need and would like nothing more than to help YOU succeed at losing weight.
#8 We can't wait to work with you, thanks again for signing up!  In the meantime, please check your email for some quick information on how to get started.
#9 We are so excited that you have registered! We know it is the first step towards achieving your goal, thank you for having faith in us.  Please enjoy this exclusive offer only available through our program, and keep checking back with us as we will be releasing more information soon.
#10 Thank you for registering with our company, we appreciate the trust you have placed in us. If there is anything else that we can do to make your registration process go more smoothly please do not hesitate to contact us.
#11 I want to thank you again for your interest in LEAD. We are excited to have you as part of our family and look forward to working with you throughout the registration process.
#12 Thank you very much for registering for LEAD! We noticed your application right away and it looks like we may have a few questions for you, but don't worry – we aren't expecting anything out of this world!
#13 Thank you so much for applying to register with us! I am happy that we found a place that works well with your situation. We will be in contact soon about next steps on getting started!
#14 Thanks again for creating a profile on , one of my favorite social media sites. It was really great seeing your updates, photos, videos and tweets over the years; every bit of it was a joy to go through. I'm really glad that you decided to share your life with us!
#15 It is always great catching up on what you have been doing with , and even better when you share some new content or photos with me. Thanks for taking the time to do so, and congrats on all of your activities!
#16 Thank you again for using . It has been a blast going through your updates over the past few years, and I really appreciate getting to know more about you through them. You can be sure that I'll continue checking in from time-to-time.
#17 I just wanted to say thank you again for sharing your over the years on
#18 Thanks for registering on our website! As a thank-you gift, please feel free to use this coupon code–HAPPYBIRTHDAY–for 10% off any order. We hope you enjoy your shopping experience with us!
#19 We really appreciate that you decided to share our registry with your friends and family. Thank you for signing up, and we look forward to seeing all the wonderful gifts people have bought for us!
#20 Just a quick note to say thank you so much for registering on our writing website! As I've writing this, I'm also thanking myself because 10% is an amazing discount for any purchase made here at Lang-8. We hope you continue using our services throughout the future!
#21 It was great to see all of your information come through successfully! I am looking forward to seeing what products suit your needs best and getting them delivered straight away. Thank you for signing up today, and I hope that you enjoy the rest of your day.
#22 I'm very happy that you decided to sign up for our newsletter. There are some great deals coming up in the near future, and I hope that it will be perfect timing for you. Thank you again for signing up!
#23 Thank you so much for signing up on our website today! We are looking forward to showing why people come back time after time to order from us instead of others. Make sure to keep an eye on your inbox, because we will likely send out coupons soon!
#24 It was a pleasure to receive your registration. I hope that this information is helpful in processing your request. Thank you for choosing [COMPANY] and I hope to serve you again soon.
#25 I'm so glad that we were able to process your registration in such a short amount of time. We will send you your [PRODUCT NAME] by next week, and we look forward to hearing your feedback on it. Thank you for choosing us and making the effort to register with us!
#26 Thank you for filling out our registration form. Your responses will help us personalize this special offer just for you! You should receive this product in 4-6 weeks. Thanks again!
#27 We are delighted that you chose us as your partner in health – thank you, from everyone here, for choosing us. We are glad you are part of our family now!
#28 Thank you so much for signing up with us here at (name of business). We appreciate your business and look forward to serving you in the future.
#29 We appreciate your decision to do business with us here at (name of company). You can feel confident that we will provide all the help and support necessary during this process.
#30 We want to thank you for taking the important step towards improving your health by becoming a member here at (name of company). We know just how valuable your time is, so we promise to respect it by providing quality services. If ever there's anything we can do to improve our services just let me know because customer satisfaction is our number one priority.
#31 I can't believe that you chose to join! I am so excited to have you as a member, and I hope it turns out to be a wise decision. Thank you for registering!
#32 You deserve the best possible service that we can offer, and I want to work hard every day of the year to prove that. Thank you for believing in us!
#33 Thank you so much for choosing our site & services. We are very grateful & appreciate your business… etc.
#34 It was wonderful meeting with you today. Thank you again for joining our family at [xx] – we look forward to working with you throughout the next year!
Warp Up
Every registration is a step toward something better. Thanking the person who registered through your website is important in growing relationships between businesses and their customers. When someone registers to use an online service, they do so because it benefits them financially or even just educationally. Sending a thank-you message after they've registered is a small gesture that will make the customer feel appreciated.