When you live in a tight-knit community, it's important to be a good neighbor. Whether you're looking out for someone's pet while they're on vacation or helping to shovel the sidewalk after a big snowstorm, small acts of kindness can make a big difference. If you're looking for ideas on how to say thank you to your neighbors, here are some sample messages that might help get you started.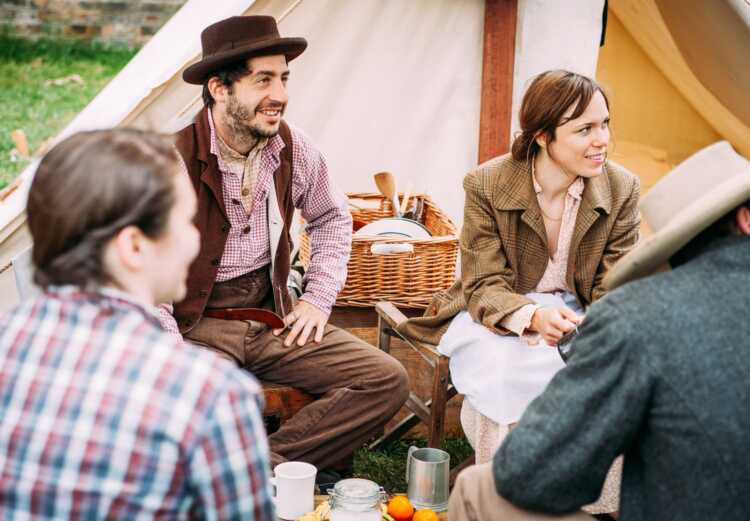 List
#1 You have been so kind and helpful since we moved in! It made things so easy when we were starting out in a new city too, thank you for going above and beyond!
#2 Doing a favor for someone is always a lovely gesture. You have been so kind to us, it's more than we could ever ask for in a neighbor. We hope you know how grateful we are!
#3 You always go above and beyond when helping us out. Thank you so much for being such a good neighbor, we really appreciate it!
#4 Thank you from the bottom of my heart for being so helpful with our lawn and finding great people to help me get things done that I can't do myself. It means the world to me to be able to rely on you like that and I am very thankful!
#5 I don't know what we would do without your help. Your kindness has meant the world to us and we appreciate all you have done to make our lives easier. We are so grateful!
#6 I almost didn't believe it when I heard what you were doing for my elderly father, that is too sweet of a gesture! You are the best neighbor ever and I am very thankful for all you do.
#7 Thank you for being such a great neighbor. Your kindness has been an answer to prayer, we really appreciate all you have done especially during these hard times with work.
#8 We want to let you know how much we love living next door to you! It's so nice being able to go over whenever we need anything or just want to visit with someone friendly. We have had some down moments in which your company was very comforting and appreciated more than words can say.
#9 I am so happy you are my neighbor! We have really enjoyed being able to get to know you and it's been a pleasure living next door. I hope we never have to move because of this, but if we do I will miss you dearly. It is wonderful knowing that you live next door and would love having the chance to say hello whenever we see each other.
#10 Thank you for all your help with our little guy when he was walking. You were such a great neighbor in teaching him about safety when walking alone and how important it is, thank you for sharing what you knew with us!
#11 It was great to see you again. I have been missing our visits and your warm welcome. You are always so kind and it's a pleasure to talk with you. Thank you for being such a good neighbor.
#12 Thank you for the special treat of cupcakes! It made my whole day to know that you were thinking of me on my birthday! You are an amazing neighbor and friend, thank you.
#13 I can't believe how lucky we are that someone as wonderful as you moved into the neighborhood too! We feel very blessed to have found each other. Thank you for all your kindnesses – they really mean a lot to us!
#14 We don't know what we would do without having you next. Your friendship has made this place feel like home. We so appreciate you, thank you for being the best neighbor ever!
#15 You only knew our name when we moved in and yet you greeted us with a lovely gift, flowers no less! You are amazing to welcome folks into your neighborhood that way – it's just what makes the world go round. Thank you for making us feel so special.
#16 We love living next to someone as thoughtful as you are. It means so much to have someone who is always thinking about others and wanting the best for everyone around them too. The cupcakes were delicious!!
#17 Just because…you are one of those neighbors that does little things for people all the time – without expecting anything back in return. are an inspiration! Thank you for being a good neighbor.
#18 We are so lucky to have you as our neighbor – there is no one that makes us feel more welcomed and loved. We don't have words enough to express how happy we are that you lived next door to us.
#19 I want to thank you for all your help and advice over the years. It meant a lot to me and I will always remember it! You were such a wonderful mentor and friend; I hope we can stay in touch after we move.
#20 You've been such an inspiration with everything you do for people. Your generous spirit is something everyone should know about, especially those of us who might be feeling down on themselves sometimes too. You're such a kind person; thank you for being a good neighbor.
#21 I don't know what we would have done without you these last few months. You were there when we needed you and I really appreciate all the support and kindnesses. Thank you for being a good neighbor.
#22 Thank you for being such a wonderful friend to our son! He looks up to you so much, its been great to see how much he has grown from getting to play with someone as special as you are. We feel very lucky that you live next door too – it's meant a lot to us over the years.
#23 Thank you for being there when I needed help quickly. You were so kind to come over and lend me a hand right away. Thank you again.
#24 What would I do without our neighboring parks? It is nice to know that if my kids want to go out for an hour or two, they can head next door and play with their friends safely. We appreciate all the effort you put into making this possible for us to use your park even though we are not members of it.
#25 We love knowing that we have neighbors who are interested in our well-being and willing to check up on us from time to time. It helps us feel like part of the community more quickly than usual because of your interest in helping us get settled in to the area.
#26 I appreciate that you are willing to watch my house when I have gone away for a few days. Sometimes it is hard to find someone who will take the time to do this and I really appreciate you taking on this responsibility.
#27 Thank you for understanding about letting our dog out to play without us being right there every second of the day. We love having him as part of our family but it can be hard to deal with all his energy sometimes which is why we like for him to be able play outside where he cannot get into too much trouble.
#28 What a kind offer, thank you! If there was anyone else I could ask right now that would be great but unfortunately I only know the two of you so your help means a lot to us.
#29 Thank you for being there when my car broke down the other day. I am glad that it did not happen right in front of our home, but I appreciate all your help with getting me where I needed to go and then taking care of my car afterward. You were a life-saver!
#30 How nice of you to check in on the house while we are out-of-town. It is comforting to know that someone is checking on things for us so we do not have to worry about anything happening while we are away. Thank you for this added bonus of having neighbors who look after us too.
#31 We really love knowing that there are people around here who are willing to have block parties once in awhile. It is nice to get out and socialize with the neighbors. We never go because we do not have any friends yet, but it feels good knowing that this tradition is here for us too when the time comes to know people well enough to take part in something like this one day.
#32 Thank you so much for always being so friendly whenever I see you around the neighborhood. It makes me feel more welcome than I expected it would when we first moved into a new place. You are someone I look forward to seeing every week!
#33 What a lovely surprise that was – thank you again! Knowing how aware you are of what is going on around you feels comforting to my husband and myself as it helps us feel closer to everyone here now even though we are not really used to living in an actual neighborhood yet.
#34 What a nice gesture, thank you! Sometimes it is difficult to find someone who will do this for us so I appreciate it more than I can say.
#35 Thank you for taking the time to come over and help me with my car when it broke down again. You were so kind and thoughtful about doing this without me even asking first since sometimes people think that they know what needs to be fixed but actually do not so thanks again for your willingness to check things out before jumping to conclusions.
#36 How great of a neighbor you have been during this time – we appreciate everything you've done, including watching our house while we look for a new place to live right now. We know that people like you are why we chose to stick around for awhile instead of just leaving right away. You've been a life-saver!
#37 Thank you again for taking the time to be there when I needed help with my dog. It is not always easy to find someone who will put in this kind of effort so I appreciate your willingness to do this even though it was not easy.
#38 What a thoughtful thing to do – thank you so much! Sometimes it is hard to find people who are willing to go out of their way for others without being asked which is why I am grateful that friendly neighbors still exist in this world. You have no idea how much that meant to me when I needed it most.
#39 You are so kind to lend us your mower for the season. It's amazing how borrowing things makes life easier when you do not own every tool. We are happy that our lawns will look great until we get one of our own next year.
#40 I was impressed with the way you helped me replace my garbage disposal today. It saved me a trip to the store and hours of trying to fix it myself. I appreciate receiving assistance from such a nice neighbor like you!
#41 Thank you again for helping me with changing out my light bulbs and installing new smoke detectors in my house over the weekend. As much as I tried, they were too high up on the wall for me to reach them safely by myself. You went above and beyond what a neighbor should do.
#42 It was a total surprise to see you come over with a gift of cookies and brownies. You are so thoughtful and kind, making sure that we know you care about us. I am sending hugs from the family as our way of saying thank you!
#43 We had no idea what was wrong when we turned on our water faucets the other day and nothing happened. Fortunately for us there is always someone around willing to help. We have been able to shower ever since your visit with a new hose for our outside spigot!
#44 Thank you so much for being patient while I tried to fix this leaky faucet in my kitchen sink. It's wonderful having a handy neighbor who can come by and save me whenever I'm in a jam. We appreciate your kindness and generosity.
#45 My husband had our sprinklers turned off, thinking that the rainy weather would save us money this year on watering plants. What he didn't take into account was how much our lawn needs it whenever we do not water it ourselves. Thank you so much for helping us out with yours during the past few weeks. We will return the favor when you are faced with similar circumstances!
#46 We have really enjoyed hosting family barbecues lately since our neighbor shared his outdoor grill with us until ours arrived from Amazon yesterday afternoon. When all your neighbors are as nice as you are, life is wonderful!
#47 Thank you for being so understanding about having company over at my house on a beautiful summer day. It was a last minute decision to have them over and you were under no obligation to host us on your lawn. We enjoyed the time together as a family and hope that we can return the favor soon!
#48 Thank you for helping me carry my groceries into my house when I came back from vacation two weeks ago. My arms were filled with items from the grocery store and unable to manage all by myself. What a relief it was knowing that there is someone around willing to lend a hand whenever needed.
#49 I cannot believe how much garbage has been piling up in my yard ever since the city pickup truck missed our street this week. It has become a hazard waiting to happen, attracting bears from the woods into town where they do not belong. Thank you for coming over and lending a hand with removing it. I appreciate your kindness and thoughtfulness more than you know!
#50 It was such a huge surprise to come home from work one evening and find that our yard had been mowed during the day while we were away. We always enjoy knowing that we have good neighbors like you helping us out whenever we cannot do it ourselves. You are amazing!
#51 I cannot believe how long it took me to change my light bulbs on the top floor of my house after they burned out last night. There was no way I could reach them safely by myself, nor can I afford paying someone else $25 per hour to do it for me either. Thank you so much for saving the day and coming to my rescue!
#52 The other night I came home from a stressful day at work and found that our garage door had been left open. It was raining outside, which caused the floor to become wet and muddy from all the water leaking inside. We did not realize this until we tried to drive our car in, causing damage to both the vehicle and cement flooring. Thank you so much for helping us get it closed before any more damage could be done!
#53 We appreciate your help whenever we need someone to talk to or just need an extra hand around our house when we're in a jam and cannot manage doing it by ourselves. Your kindness is beyond measure in our eyes – thank you so much for always being there for us!