As Thanksgiving quickly approaches, many businesses are starting to think about how they will show their gratitude to their employees. If you're looking for a few ideas, here are some sample messages you can send to your team. Whether you want to write something personal or keep it simple, these messages will help show your employees how much you appreciate them.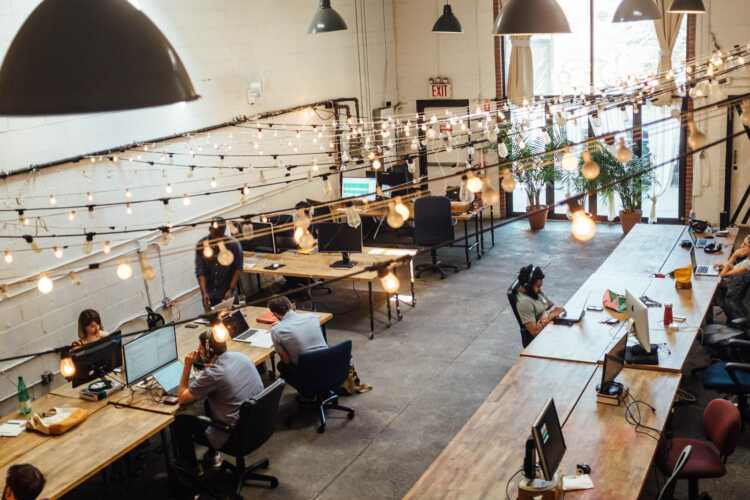 List
#1 May we share this extraordinary moment all through our lives. And then we'll be old like true friends should. May you have a blessed Thanksgiving.
#2 My friends, I want to thank all of you for your great efforts throughout this year, which made it possible to achieve the highest sales records ever in our company. You are extraordinary employees and I wish you a wonderful Thanksgiving.
#3 Owing to your hard work over the past months, we've seen many awards announced in our department. Thanks so much for helping make us all look good! Wishing you an excellent Thanksgiving holiday!
#4 I want to stop working for just a moment and pause with thanksgiving because few people understand how much they really mean to me. Thankful that God created me knowing that He would gift me with great employees like yourselves! Happy Thanksgiving everyone!
#5 This time of Thanksgiving reminds me of the many blessings I have been so graciously given from above. I'm especially thankful for having you working in my company and that we can share in the spirit of giving thanks together.
#6 My dear employees, I am sending this message to say a big thank you for all your efforts in making our company what it is today. You are the reason why we have met all our targets this year. Thank you very much and wish you a happy Thanksgiving!
#7 The season of thanksgiving teaches us to stop and reflect on how fortunate we are with family, friends, health, wealth, home and work. This wonderful time also gives us an opportunity to express our gratitude towards those who make certain things possible around us. Today, I want to thank each and every one of you for your hard work and support. Let us together make our company even better! Wishing you a happy Thanksgiving.
#8 There is so much to be thankful for this holiday season – the warmth of family, the joy of friends, good health, peace within and best of all – knowing that we have been blessed with yet another wonderful year together as a team. Happy Thanksgiving from everyone here at ABC Company!
#9 I wish there were more days in a week or enough hours in a day because then I could work with all my fantastic employees even longer. Thank you again for everything you do to make this company great! May your turkey always be moist and may your day be full of fun things to do. Happy Thanksgiving my friends!
#10 I am so grateful to have such a diligent and energetic team who helps me to achieve what I desire. Thank you very much for your hard work this year and may we continue working in harmony in the coming days. Wishing you a wonderful Thanksgiving with family and friends!
#11 Thank you for always going that extra mile to make our company shine brighter than anyone else in this industry. It means more to me than words can express when we all band together, roll up our sleeves and deliver the best results possible! You inspire me with your creativity, dedication and most of all friendship… Here's wishing you a blessed Thanksgiving filled with happiness, health & love!
#12 This feast an ample proof of God's goodness to us and our children. A year of peace and plenty… May we all learn from these blessings and start this New Year with a humble and thankful heart!
#13 As the season for Thanksgiving is approaching, I want to thank you for your hard work in making our company the best it can be. You are people who I am honored to work with and I look forward to another great year ahead. Happy Thanksgiving!
#14 I just wanted to stop by quickly today to take a moment and wish each one of you a happy Thanksgiving! Hope your day is full of joy, laughter, good food & family/friends too.
#15 It wouldn't be so bad if we were made out of pudding because in that case we could probably eat ourselves. But thankfully, we're made out of something very strong – commitment! Thank you for all your efforts this year and I hope that next year is even better than the last one. Happy Thanksgiving to you my dear employees!
#16 We work hard throughout the entire year just so we can play hard during the holiday season. As food tastes better when it's shared with great company, our courage rises when we are surrounded by people who motivate us every single day… And there is no place I'd rather be than here with each of you on Thanksgiving Day! Wishing everyone a happy Thanksgiving full of joy, laughter & good health!
#17 You are not only my co worker but also one of my best friends here at work. When I feel down, all it takes is having a talk with you about anything that's on my mind to make everything better again. Wishing you lots of love, happiness and fun this holiday season. Warmest wishes from me.
#18 It's that time of the year again and I want to take this opportunity to say thanks for all your hard work and dedication throughout the year. Happy Thanksgiving!
#19 I want to send you wishes for a wonderful Thanksgiving filled with great memories and moments spent with the people you love most. I hope this special day brings lots of happiness, love, smiles, warmth, good food on the table and unforgettable new beginnings. May it be everything you had dreamt off. Wishing You A Healthy & Prosperous New Year Ahead.
#20 Happy Thanksgiving to you and your family. May this day be filled with endless blessings and that happiness continues well into the new year.
#21 May the warmth of the autumn leaves remind you of our good times together and may they pave way for a blessed winter ahead! Wishing You A Warm & Joyful Thanksgiving.
#22 Warmest Thanksgiving wishes from the bottom of my heart to yours, I hope this special day brings lots of happiness, love, smiles, warmth, good food on the table and unforgettable new beginnings. Have a Blessed Day! May it be everything you had dreamt off… Enjoy Your Turkey Day With Family And Friends…
#23 The thing I appreciate about working with you is seeing your dedication towards your work. You don't take shortcuts or make excuses even when the going gets tough because you know it will take longer to complete the task if done correctly instead of fast. That, along with your persistence to get things right no matter what, makes me grateful for having someone like you around. Thanks for being there, buddy! I hope you have a wonderful Thanksgiving!
#24 May we find the wisdom to be thankful for what we have; the courage to be charitable with it; and, the serenity to sing and laugh throughout the coming year. Happy Thanksgiving.
#25 May this holiday season bring happiness and cheer into your life and may you experience warmth and comfort of care and love in your family members' presence on this day. Happy Thanksgiving.
#26 Thanksgiving is a time when we show our gratefulness through bestowing kindness unto others. Let us give thanks for all that we are blessed with today while showing gratitude towards those around us also. May you enjoy a happy Thanksgiving!
#27 For me, working with someone like yourself is a blessing. You are always willing to help out on tough projects and do whatever it takes to get them completed on time. I'm grateful for the opportunity of working with you over the years. Thanks for everything! I wish you a happy Thanksgiving!
#28 Thanksgiving is celebrated with warmth, cheerfulness, happiness and lots of sweetness. Here's wishing that your home be filled with all these feelings during this great event. Happy Thanksgiving!
#29 You not only bring hard work, dedication, loyalty towards work but also inspiration by showing us how life can be colorful through your streak of humor mixed with fun loving attitude every day at work. Keep bringing more colors in our work so we can learn to give up complaining about monotony of work and find a way to enjoy it. I'm very thankful for the opportunity to work with you. Have a wonderful Thanksgiving!
#30 Thanksgiving is incomplete without spending time with family, friends and loved ones. May you be blessed with cheerfulness in your home this Thanksgiving. Happy Thanksgiving!
#31 Happy Thanksgiving! The fact that we have someone like yourself working in our organisation who believes so much in team work makes us learn from your life lesson of getting things done through fierce collaboration rather than individual effort. Your sense of humor also brings an element of fun to everyone at their workplace which lets them refresh their minds after taking extra hours on tasks at night time when they feel exhausted enough to call it a day. In short, having you around has been an amazing experience, thanks for that! You are a great asset to our organisation. I hope you have a wonderful Thanksgiving!
#32 May the warmth of family greet your home this Thanksgiving! Happy Thanksgiving.
#33 Thanksgiving brings with it promises of new beginnings, fresh starts and renewed energy. May the spirit of this day bring new positive changes in your life. Have a happy Thanksgiving!
#34 May all be blessed with health, wealth and prosperity on this special occasion of Thanksgiving! Happy Thanksgiving to you too buddy.
#35 Being around someone like yourself brings so much joy into my life that I can't help but send some back towards yours too. Your selfless work does not go unnoticed by anyone at work which is why everyone loves you so much. You are an amazing person. Wishing you all the best! Have a wonderful Thanksgiving.
#36 Our family is truly thankful for having you as our neighbour! We appreciate your friendship and the fact that you don't hesitate to help us out whenever we need it. I hope you have a wonderful Thanksgiving with your family!
#37 With this best wishes of warm, sincere thankfulness for everything that God has given us, may He continue to bless you abundantly on this very special occasion of Thanksgiving day. Happy Thanksgiving!
#38 The energies which flow between friends are vibrant and unconditionally loving throughout the year but especially so at the time of celebration like now when everyone is rich with their sense of happiness. Here's wishing my friend a very happy Thanksgiving!
#39 Thank you for being there throughout my life, encouraging me to keep going even when things were difficult. Thanks for always believing in me and helping me grow as a person. I hope you have a very happy Thanksgiving with all the wonderful people who are close to your heart.
#40 Wishing you nothing but continued success in all your endeavors this Thanksgiving! Have an amazing time with family & friends! Happy Thanksgiving!
#41 Thanksgiving is an occasion to express thanks for hard work and celebrate with cheer. I wish that you have been enough thankful this year to take a break and enjoy time off. Have a wonderful Thanksgiving!
#42 I am really blessed to have such amazing employees who are dedicated towards their work. I just want to say, thank you for all your efforts and dedication towards the company. Happy Thanksgiving!
#43 It has been said that we actually reap what we sow. For me, this will continue to hold true as long as I see my employees taking pride in their daily responsibilities and striving further through their desires. With much gratitude on this Thanksgiving, I wish that the Lord blesses each one of us with continuing fortunes throughout the years ahead of us without any worry or lack of anything.
#44 I give thanks for having an amazing staff whose unconditional support provides the company with the opportunity to move forward. I wish you good health, happiness, and wealth in return on this Thanksgiving day.
#45 The secret to building a great team is finding employees who are passionate about what they do along with being able to work well with others. You have more than met these criteria over the years, which has allowed many projects to come together successfully. I want you to know how thankful I am for your high standards, dedication towards excellence, and unwavering commitment towards delivering quality results every time even when it requires working late into the night. On this Thanksgiving Day, I wish that God blesses you abundantly throughout your life.
#46 A company is just as strong as its staff. We have built up a great team that continues to produce amazing results year-round. The combined strengths of each member are greater than any attribute I have ever seen in my life, which makes me feel blessed beyond words. With much gratitude on this Thanksgiving day, I wish you good health and happiness all throughout the seasons ahead.
#47 Thank you for everything you do to make our company so successful. We could not have done it without your hard work and dedication. Have a very Happy Thanksgiving!
#48 Thanksgiving is the one day of the year where I can be thankful for what I have, who I'm with, and how far I've come in my life. We are truly blessed to work with such amazing people like yourself every single day. You really are appreciated more than words could ever say. Wishing you all the best this Thanksgiving holiday.
#49 I'd like to take some time today to express gratitude for all of your hard work through this year and congratulate on another year well done at the office. May your day be filled with happiness and joy, and I hope you have a wonderful Thanksgiving.
#50 You always did such a fantastic job of ensuring that we had everything we needed to run smoothly here at the company even when there were changes that we all needed to adapt to. For this, I want to give you my heartfelt thanks for an outstanding job well done! May your home be rich in blessings on this day of Thanksgiving.
#51 Please accept my humble gratitude for dealing with me throughout the year despite my sometimes tyrannical ways. You are without doubt one of the most hardworking people I've ever met which is why it has been such a pleasure working beside you. Wishing you all the best during this time of Thanksgiving celebrations!