Celebrating your wedding anniversary is a special tradition that celebrates the love shared between you and your significant other. If you're looking for the perfect words to express how much you appreciate your wife on this special day, look no further than our collection of sincere anniversary card messages. Here are some examples that will put a smile on her face.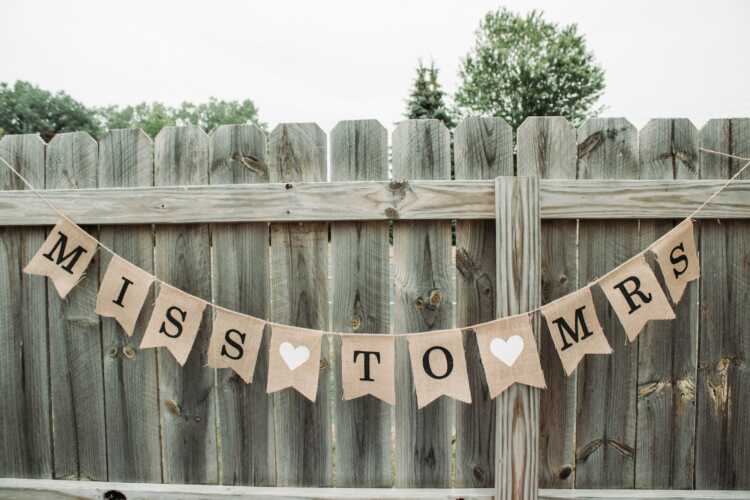 I believe you are an absolute force of nature that can't be stopped. You have a profound, world-changing ability to do good and make others smile. You seem to knock down every barrier in your path, and that is why I love you so much. Happy wedding anniversary, my wife.
***
There is more to me than the outfit I wear and the things I say, though those play a role in who I am. Everything good in my life started with meeting you — when we were just kids — because from then on forward, your love has made me into a better man. Happy wedding anniversary to the woman who makes my life better each day.
***
You're the one who makes me smile when I'm down, you're the one who brings me comfort when I need it most, and you're the one who makes every day worth living. You are my heroine and my best friend. I love you with all that I have. Happy anniversary to my best friend and lover.
***
Your love is like a shining beacon in the night sky guiding me home safely to you when I feel lost and alone. Thank you for always being there for me and teaching me what true love truly is. Happy wedding anniversary to my wife, the love of my life.
***
It is no secret that I love you, but today I will make it perfectly clear. It doesn't matter if you're going through a rough patch, or if the skies are gray, I am always going to be here for you. You complete me and bring me to my better more self. Happy anniversary to my wife of 19 years.
***
I will love you every day, in all weather. You are the greatest gift to my life. I am so thankful that you're here with me, and I want to spend my life by your side. You are my lover, my friend and my partner for life. May we always share our love and laughter for years to come. Happy anniversary, my beautiful wife!
***
From the moment we met, there was this incredible connection between us that I never knew was possible until then. We've had our ups and downs throughout the years, but through it all, I feel more connected than ever before because of how much we have overcome as a couple.
***
I cannot plan on the future because you are the one thing in it that I cannot live without. Please stay by my side. Together, as one, we will face every challenge that life throws at us. We will conquer mountains and climb to the highest peaks. We will be there for each other, guiding each other through our lives. Happy anniversary my love!
***
I do not know how anyone could love you more than I do at this moment! You are my sweetheart and my soulmate. You enrich me with your vibrant energy and your fierce determination to make our world a better place.
***
You're my best friend, my soulmate, and the love of my life. I wouldn't change a single thing about you. You bring out the best in me and help me become even more of the man I want to be. Together, we are unstoppable. We're partners in love, in life, and in this marriage. Happy anniversary to my wife!
***
Touching moments like these make me want to do cartwheels across the entire city block – or at least that is what you'd do if it was you! Thank you for inspiring and encouraging me to be a better person every single day.
***
When you are with me, I know that life is worth living. It is no wonder that almost every person alive has some part in the story of our love. From early days, to wedding day, to today and beyond- our journey has been a magical one! Happy anniversary to the most important person in my life.
***
My love for you is an endless river flowing into the ocean of time. The tide of life ebbs and flows with the ebb and flow of ocean waves, but it never ever stops flowing. You are a part of me now, forever and always…
***
You are the foundation of my life. You are the key to my happiness and success. And each day we spend together is a chance to share more of ourselves with each other and build stronger ties, no matter where life takes us. Happy anniversary to my wife. I love you.
***
It's been a year since our wedding, but I still remember that day like it was yesterday. Our love for one another just grew stronger as time passed, and you made me feel like anything was possible when it came to our future together.
***
I am so completely happy that you are my wife. The fact that we share our life with each other makes me want to live fully and completely. You make me more than a man, and you believe in me like no other. Happy anniversary, sweetheart.
***
You are the loudest cheerleader in my life, cheering me on to take the most daring of paths; calling out those who try to deter us from our goals; and encouraging us even when we doubt ourselves. It's not just about what I can do for myself; you encourage my best effort to be the best husband and person I can be as well.
***
The day we tied the knot was the happiest day of my life. I remember how my knees shook as we said our vows and how my fears melted away in your loving embrace. You made me a better man, and I will always cherish you for that. You are my inspiration, my everything, and a constant reminder of what love really feels like. Happy anniversary to the strongest, most beautiful woman I know.
***
Honey, I love the way you express yourself. You are a constant inspiration, and I'm so grateful for that. I promise to always appreciate your big personality and unique perspective. Without you, life would be boring, but with you by my side, all things are possible. Happy wedding anniversary darling.
***
I love you more than all the stars in the sky. More than all the roses blooming in springtime. More than all the oceans on Earth. I am a lucky man to have connected with such an amazing woman like you, and I hope we can do this for many more years. Happy anniversary, my forever love.
***
Dear wife, you are my world. Your words of wisdom and loving presence have shaped me into a better man. You've been there through every twist and turn of our relationship, and I am blessed to have you by my side forever more.
***
You are the best thing that has ever happened to me. You are my rock. You are my inspiration. And you are my strength when I feel weak. You never let me give up when others would, and you always cheer me on even when others doubt me. Thank you for being the person that makes me want to be a better man every single day. Happy anniversary, my love.
***
May our love last for a lifetime and beyond, for we will always be soul mates who want nothing more than to make each other happy and share with each other everything we hold dear.
***
I love the sound of my children calling you mom. It is amazing to think that someday soon, they will be too old to do that. The fact that you and I are raising a family together is overwhelmingly exciting to me. I'm grateful for you and everything you do every day to make our life even better than before. Happy anniversary, my beautiful wife.
***
You came into my life and shifted it in ways I never could have imagined. You were sent from heaven to rescue me from a life of solitude, boredom, and unhappiness. You are both my guiding light and the reason for all my hopes and dreams for the future.
***
I have known so many women in my life. Queens, goddesses, and even some monsters. But you are the only one who makes me feel like I can be a knight in shining armor. With you by my side, I feel like every day could be our anniversaries. Welcome home to your husband, beautiful wife.
***
You're the best thing that's ever happened to me, and unlike anyone else in this world, you're my soul mate. You and your love have a special place within the walls of my heart because without them it would break under the weight of all of life's burdens.
***
An anniversary to me is like a breath of fresh air. It's a reminder that everything I do, even the difficult things, brings me closer to my one and only love. It shows me how worthwhile I can be and how deserving I am of the kind of love you give me. Happy anniversary, my beautiful wife.
***
The ability to show you how much I love you on our anniversaries is a gift that I have been given with each passing year. Through time, your love has grown deeper than the deepest sea and brighter than the brightest star.
***
You are my partner, my lover, and the mother of my children. My life has been blessed with happiness and joy because of you. You make me want to be a better person; you inspire me to become the best husband, father, and friend that I can be. Happy wedding anniversary to a beautiful wife.
***
It is impossible for words to describe what you mean to me. Your smile lifts my spirits and makes everything seem possible. Your laugh brings joy into our home and warmth into our hearts. And your love keeps us connected in a way that I have never experienced before. Happy wedding anniversary, my sweet wife.
***
You are the sunshine in my life. You are the light that guides me through life. You are the brightness that I strive to emulate. You are everything good in my life, and you always will be. Happy anniversary, my beautiful wife.
***
We've been through so much together, but we have never once let it compromise who we are as individuals or as a couple. I know we will make it through whatever comes next because ultimately, I know what matters most of all is our love for each other. Happy anniversary, my wife and soul mate.
***
You were in my life before I was in yours. You may have taken me as your husband, but you were always with me. When I was just a boy longing for adventure, you were the girl who showed me the way. You led me to adventure and gave me hope when all seemed lost. And on the hardest days, when I was down and out and wondering where things had gone wrong, there you stood by my side smiling brightly at what we could make together. Happy anniversary to my partner in life and best friend.
***
To say that you have enriched my life is the understatement of the century. You have raised me up when I've fallen and picked my back up when I've stumbled. I know no matter what life throws at us, we will face it together, just as we have in our past. Happy anniversary to my favorite wifey.
***
The movies paint a pretty picture of love, with rainbows and butterflies following us wherever we go. Truth be told, real love is much messier than that. It requires sacrifice and compromise, for sure, but it also brings about new joys that those things create. Happy anniversary to the woman who gave me all of those things and more.
***
To my beautiful wife, I would like to say that you are the best thing that has ever happened to me. You have brought out the best in me and given me the strength to do things I never thought was possible. Thank you for your love and support in all these years and many more to come! Happy anniversary.
***
In marriage, two people are bound by love in an unbreakable vow of commitment and devotion. Here's wishing you the same happiness that we have had throughout our years together so far! Happy anniversary, sweetheart.
***
Each day of our marriage has been a gift, a chance for us to create devotion and love. It is the process of sharing life together that has made me fall in love with you even more deeply than I did the day we said "I do." Happy anniversary.
***
Our relationship is an ever expanding universe, one that I intend to explore for all eternity. You are a constant source of wonder and amazement, bringing out the best in me with your energy and positivity. You bring out my passion for our future and ignite my desire to be passionate about everything else we do together. I will always be there for you. Happy anniversary, my love.
***
Things like the sun and the moon are constants in our life together, but you are the constancy that I appreciate the most. You are my true north, guiding me with your wisdom and love. I know that wherever we go or whatever we do together will be awesome, because it is you by my side making it so. Happy anniversary.
***
You are more than just a wife and lover to me; you are a friend that I can't imagine living without. Your support is integral to my life, and your energy and wisdom make me want to grow each day as an individual and as a couple.
***
Two years may not seem like a long time, but it really is. I know that I talked about having a long-term relationship, and yet here we are less than two years into ours and we are still getting to know each other. All of the nights we've spent together have brought us closer as a couple and have enriched our lives. Just knowing that you will be by my side for many more years to come is a comfort I could never find anywhere else in the world. Happy anniversary to my wife and best friend.
***
Forever is a very long time, but the time you spend with me reminds me of the forever mother nature created the day I married you. Our love is beautiful and we stand side by side as the bluest of blue gems. Happy anniversary, my wife.
***
Every moment that goes by, I feel our bond growing stronger and stronger. We have found new things in each other that we once did not know existed. Your patience and understanding make me feel safe and loved like never before. Happy anniversary to my best friend, the woman I love.
***
Knowing that you have been a part of my life since the very first day we met … it's enough to make my heart soar every time I think about it. Every morning beginning with your happiness is an excellent way to start another day in this wonderful world of ours.
***
When I look into your eyes, my heart is filled with the most beautiful love that the world has ever known. I have never felt this way about anyone else. You have captivated me from the very beginning and taken my heart captive. I can't wait to spend many more years in your arms and growing old together. Happy anniversary to my wifey boo!
***
Every day of our lives is a fairy tale when we are together as one. When today and tomorrow are as one, it's like watching a movie play out right before our eyes in real time. Our love story is already a classic. Today, we live in Happily Ever After, just like the stories you read as a child. Happy anniversary to my true love!
***
I have been captivated by your beauty before I even had the chance to know you as an individual. Your smile and your eyes are intoxicating, and I cannot wait to spend a lifetime partying with you and being with you at all hours of the day. You are my life partner, my soul mate, and my best friend. Happy anniversary to you, mamma!
***
How do I begin to describe my love for you? There are so many words, but each time I try to use them it seems inadequate. So I'm going to try something different. When we first met and you smiled at me, it was as if a light came on in my otherwise dark world. Your eyes shine every day with the brilliance of a thousand suns and your smiles light up my life like the fireworks of a 4th of July celebration. Happy anniversary to my wife.
***
The past is gone, and the future is not yet here. But this moment we have together will last forever in my mind and in my heart.
***
The best part of getting older isn't the wisdom and grace we acquire with time. It isn't the wrinkles, graying hair, or creaking knees that come with age. The best part of growing older is being able to look back on all we have been through together, and knowing that our future is full of promise and hope, because I know that I will spend it with you. Happy anniversary to my wife.
***
As you embark on yet another adventure in the expedition of life – the celebration of another year sharing life with me – I want you to know that you are my strength, my inspiration, and my most treasured companion. I've been blessed to have you in my life and in my heart these past few years. Thank you for being a part of all this. Happy wedding anniversary to the love of my life!
***
For every road we've taken, every avenue explored, and every path we've traveled, it all led to this moment. You were meant for me and I was meant for you. I may be your husband but you are also mine. So, for being my life's guiding light, thank you. And for being my heart's love, I share with you this toast: to us and all the years we get to spend together. Happy anniversary.
***
A lifetime of adventures, excitement and unexpected detours have led me here to you and I am still not ready to go back the way I came because it would mean losing you. Every day I get to wake up next to you, my wife, is the best day in my life. And every night I go to bed with you in my arms, is another night that I am at peace. Happy wedding anniversary to the love of my life!
***
You're the greatest adventure that has ever happened to me. We've been through every kind of weather imaginable and every time we do, it seems like a first time. So as we travel this journey called marriage together, cherish it because there will never be another like it. Happy anniversary to my beautiful wife!
***
The couple you see before you are not the same person I saw many years ago. You've given me a reason to wake up every morning and be thrilled to be alive. You've made me care about life, and love it in ways that are exciting and new. I love everything about us, and I am honored to have all of you as my wife. Happy anniversary, Darling!
***
It may not seem like it sometimes, but today is only half over. We have many more days ahead of us as husband and wife that we can enjoy together. Enjoy them with me today so that we can start tomorrow full of joy, anticipation, and excitement for our future together.
***
I promise not to make you as angry as you did me last night. I promise to make you laugh every day. I promise to take your hand when we walk together, and never lose sight of you in a crowd. And I promise to see all the love in the world when I look into your eyes. Will you promise me the same? Happy anniversary, my wife!
***
The night was dark, but our love was light. We found each other, and that is all that matters. Now we move forward together as husband and wife, with only happiness ahead of us for our future wherever it may lead us.
***
I find comfort, confidence, and courage all in the same place: your arms. From the moment I wake up to you in the mornings to the way you soothe me when I lay down at night, I know that you are my safe place. You are my fortress and my haven. You are who I want to spend the rest of my life with, and every anniversary is another day that affirms that choice.
***
You're like a fine wine; you only get better with age. Your beauty grows more vibrant after every year we share together as husband and wife. And as time passes by, your love for me just continues to grow as well.