Looking for the perfect happy 70th birthday message to send to a loved one? Here are some great examples to get you started! Whether you're looking for something funny, sweet, or heartfelt, we've got you covered. So go ahead and wish your favorite 70-year-old a very happy birthday!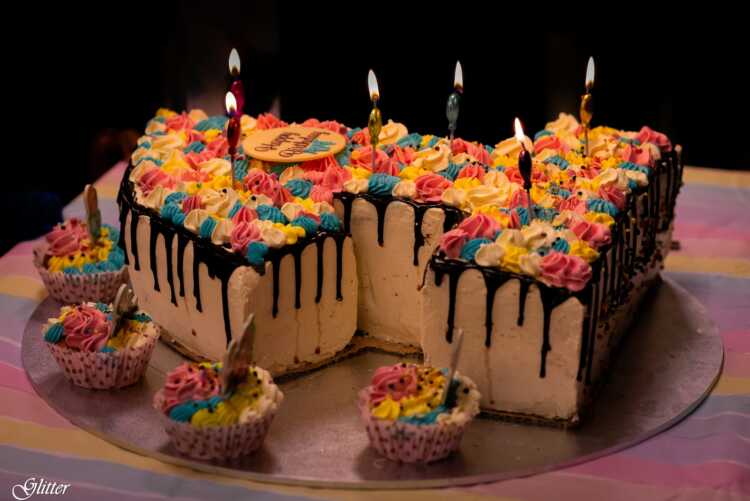 List
#1 To my loyal and loving friend on your 70th birthday. You're more precious than you can imagine, and I'm so glad to be part of this celebration.
#2 Happy 70th Birthday! May all your days ahead shine with happiness, love, and laughter.
#3 To the most inspiring woman I know on her 70th birthday — happy, healthy, and fit as a fiddle! Wishing you joy in every moment.
#4 Happy 70th birthday! May this year bring you the best moments of life, filled with joy and love.
#5 To my sister on her 70th birthday. Thank you for all your loving support over the years, and wishing you health and happiness always.
#6 To a wonderful friend on your 70th birthday. You have truly outdone yourself with this milestone! Wishing you laughter that lasts forever more.
#7 You are one 'classy dame' at 70. I just wanted to take a moment to tell you how much I truly appreciate your friendship & kindness throughout these many years – here's to another 70! <3
#8 Today, your favorite person in the world turns 70. You're so kind and thoughtful to everyone around you, now I count myself lucky because I can now say that you are my friend.
#9 Today is your best friend's 70th birthday! I won the luckiest prize of all time just by being born on the same day as you. Happy Birthday!
#10 Today is your grandma's 70th birthday. She may be soft-spoken and shy, but she has a heart of gold and a smile that brightens up every room she walks into.
#11 To an amazing woman on her 70th birthday! Your positive energy is infectious and leaves me feeling grateful, blessed and positive as well after spending time with you.
#12 On your 70th birthday! You taught me not only how to love but what it means to be a friend. I'm grateful for every lesson, laugh and memorable moment we've shared together.
#13 Today is my dad's 70th birthday! You mean the world to all of us, and this day would not be possible without everything you do for us. So here's to another great year of fatherly advice from the best dad in the entire world.
#14 Happy Birthday and congratulations on turning 70 today! May you continue to live a long and happy life surrounded by those who love you most.
#15 Today is your grandpa's 70th birthday and I am sure he will be absorbing all of the different things that make him happy. I hope you take the time to appreciate what makes this man so special and wonderful. You can never be too old or too happy!
#16 To a very special person on his or her 70th birthday! It doesn't matter if we just met, as long as it feels like we have been friends forever…
#17 Dear Grandma on your 70th birthday. Thank you for being my best friend through everything and loving me unconditionally. We may not talk every day, but when we do it's always great catching up on life.
#18 Happy 70th birthday to one of the best women I know. You are loved by many and you deserve it all. Have a great day!
#19 Happy birthday to one of the most wonderful people I know. Thank you for being in my life.
#20 You're a true inspiration and a blessing in my life, and it's been a pleasure celebrating your 70th year on this earth. May your day be filled with love, joy, and lots of surprises!
#21 To someone who is not only older but also wiser, more experienced, and much more accomplished than me. Happy 70th birthday.
#22 For turning another year older…but still young at heart! Wishing you all the happiness in this world when you blow out those candles today. Enjoy yourself—you deserve it!
#23 To my grandma on her 70th birthday. You're the most amazing woman I know and you deserve a day of happiness and joy. Happy Birthday!
#24 Happy 70th Birthday today to a wonderful daughter, mother, grandmother, sister and friend. Wishing you lots of love and memories to last a lifetime!
#25 To a wonderful friend on your 70th birthday. I hope that it brings you all the love and happiness that you deserve!
#26 You know how to celebrate, so let's go out tonight and toast another year of life—70 of them! Happy Birthday.
#27 To my grandma on her 70th birthday. Thank you for loving me no matter what and teaching me everything I need to know in life. You are amazing and I love you very much! Happy Birthday Grandma!
#28 That age can still look good on you is proof enough of what a beautiful woman you are inside and out. Wishing you a day of beauty and peace today sweetheart!
#29 In honor of your 70 years, here's wishing you hope, health, happiness and long life.
#30 Good morning from me on your special day! I wish you nothing but joy and peace and hope that this year brings all that you pray for in abundance. May it be your best one yet!
#31 I'm so lucky to have a friend as amazing as you. On your 70th birthday, I hope that you know how terrific you are! Happy Birthday!
#32 It's hard to believe that it has been 70 years since you entered this world. Wishing the happiest of birthdays to my favorite person – YOU!
#33 To a great woman on her 70th birthday – You've brightened up each and every day with your sense of adventure and warmth. Thank you for being such a good friend.
#34 May all the milestones in life be celebrated with cake and wine, laughter and hugs – especially today! On your special day may all your wishes come true.
#35 Happy 70th birthday to one of the women I admire most in this world! You're sharp as a tack, and everyone always gravitates towards your kindness. Enjoy your day because you deserve it!
#36 A big congratulations on hitting such an awesome milestone – 70 years young! Best wishes for your special day. Have a blast!
#37 To my amazing friend on her 70th Birthday – When we first met, we were younger and more naive; now we're older and completely awesome. Thank you to my forever friend (and dance partner).
#38 To a wonderful woman on her 70th birthday. You're always there for me and I am blessed to call you friend. May your day be filled with joy and surprises!
#39 Happy Birthday Wishes for my Loving Grandmother on her 70th Birthday! May God bless you today and everyday with many more years to come! Happy Birthday!
#40 Happy B-Day to the greatest grandma ever!!! Thank you for everything, can't wait to celebrate!! Love, Angie (and everyone else in the family)
#41 To my best friend, who has shown me just how much love there is in this world throughout our time together. I'm so thankful to have you in my life. Happy 70th birthday!!
#42 To an extraordinary mother, grandmother and great-grandmother on her 70th birthday. Thank you for all the love, care, warm hugs and laughter throughout the years. Have a very happy day!
#43 The best thing about being seventy is that at this age, people don't expect much from you anymore. So just relax and be yourself! Happy Birthday!
#44 To my wonderful friend on your 70th birthday!! Wishing you happiness, health, fun & lots of smiles!!
#45 Celebrating a loving, caring mother and grandmother on her 70th birthday. We love you so much!
#46 You are a great woman. So enjoy this day filled with fun and laughter to celebrate being seventy years young. Have an incredibly Happy Birthday!!
#47 To a dear friend on your 70th birthday. May the sun shine brightly and may all of your dreams come true.
#48 By now you've realized that friends are my top priority, so I hope you enjoy this card from me with its loving sentiment inside. Happy 70th Birthday!
#49 You deserve to be celebrated for making it this far – and for being such an amazing person along the way. Congratulations on turning 70!
#50 From beginning to end, my life has been filled with blessings because of you. Thank you for being a wonderful friend through the years – and here's to many more together!
#51 A 70-year milestone is a wonderful thing to celebrate, but you're more than your age. You are beautiful inside and out, and I love being around you. Happy birthday!