Thank you messages for coworkers can be a great way to let them know how much you appreciate their help and support. Whether you want to say thank you for a job well done or simply for being a great colleague, these messages will show your coworkers just how much they mean to you. Plus, a little gratitude never hurts! So if you're looking for the perfect way to show your appreciation, check out these sample thank you messages for coworkers.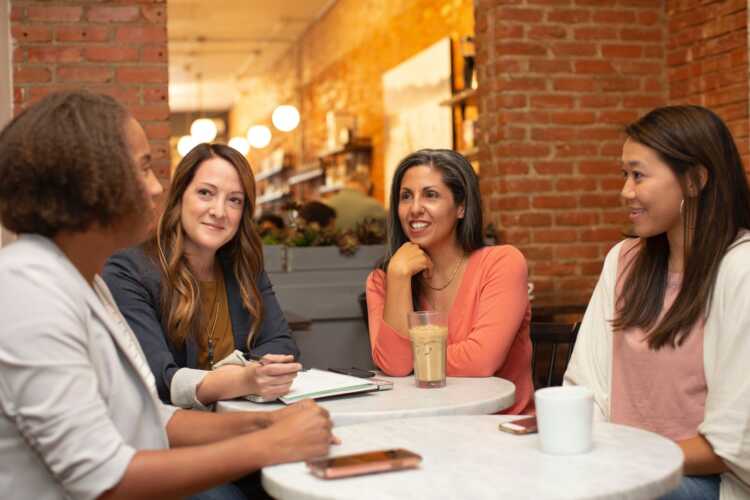 List
#1 Thank you for your support. It feels so good to have a colleague who is always willing to help and guide me on the right path. I am truly grateful for our working relationship. If not for you, I would have been so lost at times! You're one of those hardworking, passionate people that make work such an enjoyable place. Keep up the amazing work!
#2 I cannot put into words how much I value our friendship and working relationship; thank you for everything that you do to keep us going as coworkers and friends at the office. Thank you from the bottom of my heart.
#3 Thanks for all your advice and insight with regards to my career development: it has helped me grow exponentially. I'm glad to have you as a coworker, and it is always great to have professional guidance that also feels like friendship.
#4 I appreciate all the hard work you do for our company. Despite your busy schedule, you always make time to be kind and helpful towards me and my fellow colleagues. Thank you!
#5 You're such a reliable coworker to turn to when I need advice. You're very wise and have helped me out in so many ways that I can't even begin to thank you enough for that. It is because of people like you that I keep coming back to this job every day with a happy heart and positive outlook. Thank you!
#6 Although we haven't worked together for very long, it feels like we have been friends much longer than just a couple months. You are such an amazing person and one in a million. I feel truly grateful to have you as my coworker and friend!
#7 You are the best role model that I could ask for in a coworker! You are an inspiration not only at work but in life in general, and it's been very encouraging to learn from you every day. Thank you for coming into my life.
#8 Thanks so much for all your positive energy during our last company event. Everyone was raving about how great of a time they had with you around. It is really wonderful working together with someone like you who always brings something special to the table.
#9 I just want to thank you again for dropping by yesterday to check on me while I was sick at home. You did not have to do that and I am very grateful for it! It was such a relief to know that you were there if I needed anything.
#10 When I first joined this company, no one took me in or made me feel welcome more than you did. You are the best team player any manager could ever ask for when it comes to getting along with other employees. Thank you so much for being so understanding!
#11 The amount of help I have received from you throughout my time here is just incredible. Everyone knows that when they have an issue, they can turn to you in their time of need without having any doubts about the way in which it will be handled. Thank you for always being prepared and giving 100% every day at work!
#12 Thank you for being my go-to person for advice. You are one of the most patient people I've ever worked with and your willingness to help me every time I come to you with questions is so appreciated. You're awesome!
#13 Although we don't work closely together, I am very grateful for all the support you have given me over these past few weeks. It always means a lot when someone just drops by to check in on you without even having any prior notice. Thank you so much!
#14 I appreciate that during our morning meetings, you take out some of your valuable time to let everyone know what they should be working on that day. Your notes really make an impact and give us something new to about each day, so thank you for all the effort you put in.
#15 I am very happy with the work environment that we have created at this company, and I can tell it's because of people like you who always go above and beyond to make things better. You deserve a lot of credit for that! Keep up the good work!
#16 Thanks for stepping in when I wasn't feeling well and covering some of my tasks. It really means a lot to me when others take on some of my responsibilities when I cannot handle them myself, especially since we both know they will get done quickly and correctly. Thank you again!
#17 You are such an awesome person to talk to about anything – whether it be personal or professional. You always offer such great advice, and I know I can trust you to treat me with respect when giving it.
#18 Thank you again for your amazing help during our last team event! Our supervisor has said that it went very well largely because of all the hard work you put into making it happen behind the scenes. You are an extremely valuable member of this company and we appreciate everything that you do here.
#19 Many members of our staff have come to rely on you as a mentor for advice or even just someone to vent their frustrations with. It's so wonderful to have such a classy coworker who can help bring us together as a group through whatever is going on at any given time. Thank you so much for being there for everyone!
#20 You have been a good friend to me ever since the day we started working here, and I am so grateful for that. Thank you for being there when I needed support or advice.
#21 You've been such a great help especially during those times I can't find an answer to something on my own. It means a lot to know that you are always around when I need you.
#22 Thanks for helping me out last week with those accounts by lending me your expertise. You were of great assistance and it was one less thing to worry about at the time.
#23 Thank you for always taking the time to listen whenever I need someone to talk things over with – it really helps just knowing that there is else who understands what I am going through.
#24 Thank you for sharing your expertise and knowledge with me over the years. I know I've learned so much from you already, which has definitely helped me get to where I am today.
#25 I really appreciate all of the ideas that you have shared with me in the past few months about how to improve things here at work. It is good knowing that I can rely on someone like you for great advice whenever I need it.
#26 Thanks for always sticking up for me when others are giving their opinions on something I worked hard on or think differently about. You always know what to say to make me feel better even if it is just something small like a compliment about my outfit!
#27 You probably don't realize this but our working relationship has definitely made a positive impact on my life and I just wanted to take this time to let you know that.
#28 I would like to thank you for always having such a positive attitude and outlook towards work. It really makes working here much more enjoyable and easy going when we both feel happy about the accomplishments we make each day.
#29 Thank you for your valuable feedback, which has helped me improve as an employee since joining this company. You were one of the few people who believed in me during those early days and it means a lot knowing that someone had faith in me from the start.
#30 Your assistance with all of those last minute requests certainly saved us both some panic attacks! Thank you for helping out despite all of the different projects you are working on. I don't know what I would do without you.
#31 I have never worked with someone as considerate as you are, and not only have you done great work but have always made sure that everyone else was doing fine too.
#32 Thanks for being really generous about the feedback you give me every day – it's nice to hear your thoughts after all of those hours spent alone in my office!
#33 Thank you for stopping by to drop off some files today before leaving, it means a lot knowing that there is always somebody here who cares enough to take the time out of their day to check up on me. You're awesome.
#34 Thank you for your support during this difficult time. You were always available with a listening ear and sound advice, and I really appreciate it.
#35 I just wanted to say "thank you" for all of your help as we navigated through this new project together. It has been great working side by side with you on these challenging tasks!
#36 Thank you so much for the birthday wishes yesterday – they went right to my heart! I can remember how kind and enthusiastic you were about my idea when we first started talking about it and it is that positive energy that makes me feel even better today.
#37 You know what makes every day at work such a pleasure? Working beside somebody like YOU! Your effortless contribution means a lot to me and I would like to wish you a great day.
#38 Thank you for coming by my office this morning, it's always good to know that my team is behind me and I love your positive energy!
#39 You are an amazing asset to our organization, thank you for your very valuable input. All the best going forward.
#40 When we first started working together, I was worried about not being able to find a common ground between us as professionals but now I can say with certainty that there is so much more than just a shared interest in our work – we have a friendship as well. Thank you for being such a great colleague.
#41 Many thanks from the bottom of my heart for all that you have done past weeks/months/years! I cannot imagine what life would look like without you.
#42 Thanks for being there to listen to me gripe, celebrate and generally share the ups and downs of my workdays with. You are a great friend at work!
#43 Thank you so much for all the kind words you have said about me. It means a lot that my team has noticed how hard I have been working lately, thank you for your appreciation. Best wishes!
#44 I just wanted to send an email thanking you for always being supportive when times get tough at work or in personal matters. You are amazing company during both happy and difficult moments, thank YOU very much!
#45 You were one of the first people I met when I joined this organization but I didn't expect to become friends with you. I'm really happy that we share friendship as well as work now!
#46 Thanks for always being understanding and taking the time to listen when I needed it most. We are great team together – both working hard and knowing how to relax now and then.
#47 Thanks for all the help, encouragement and support you've given me over the past few months/years; it certainly helped me progress in my career much faster than I would have done otherwise! It's great having a colleague like you at work.
#48 Thank you so much for your many kind words these past days, weeks or months. I feel lucky to be able to rely on my teammates during good times AND bad. You can never imagine how much it means to me.
#49 I just wanted to let you know how grateful I am for your support and encouragement over the last few months/years. It feels so good to have somebody at work who is always there to lend a hand if needed! Keep up the great work!
#50 Thank you so much for all your help this week, it made my burden a lot lighter and made me realize that we DO make a solid team. Thank GOD we're on the same side!
#51 There is nothing more important than having somebody by your side when things get tough – and I'm really glad that we share that philosophy with each other! Thanks again for coming through every time!