Thank you messages to a coach can be short and simple, or they can be more elaborate. No matter what you choose to say, it's important to express your gratitude for all the time and effort your coach has put into helping your child grow as an athlete. Here are some examples of thank you notes to coaches from parents.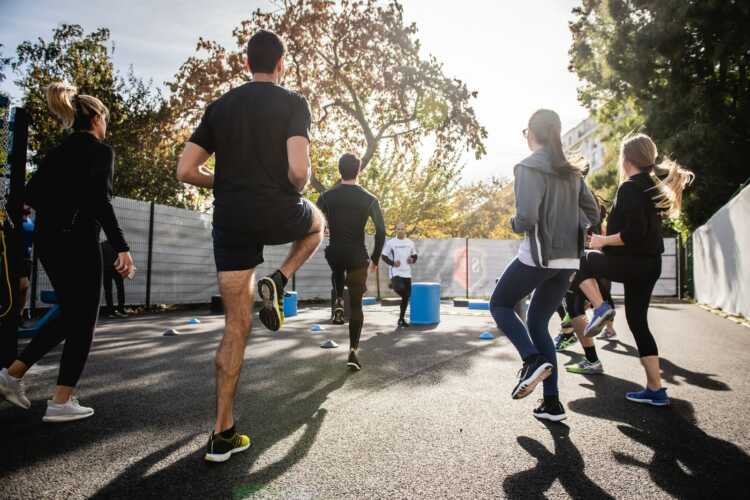 List
#1 Thank you for being a coach that doesn't just win games but wins at life. Thank you for showing our child how to be a champion in all areas of their life from character, mindset, and performance.
#2 If I could thank you every day for the rest of my life, it wouldn't be enough. You have been such a positive influence on my child that words cannot describe how much I appreciate your time with them during this amazing season!
#3 You are an exceptional coach who is doing an extraordinary job at fostering resilience in our children through this trying time. The perseverance they show comes directly from your lessons about the battle and fighting together as teammates no matter what the obstacle may be.
#4 Just wanted to let you know how grateful we are for all of the wisdom, encouragement, and support that you have given. Our child has grown in confidence, skill level, and interest in the game of hockey. Thank you!
#5 Thank you for being my child's #1 fan. You are always looking out for their best interests no matter what team they are playing on or who they are against. Love the transparency with which you conduct your business. Truly appreciate it!
#6 I wanted to thank you for being so positive with our child even when things aren't going their best on the ice. Even when my heart is breaking into a million pieces, I can rely on seeing them come off of the ice smiling at least most of the time after learning something new themselves through failure.
#7 Cannot thank you enough for being so patient with my child. You are helping build their character through your lessons which has helped them in every aspect of life, not just hockey. Thank you!
#8 Thank you for always being professional in your interactions. Regardless of how well our kid is playing, you focus on the good sportsmanship and treating people the way they should be treated to set a great example for all. Thank you!
#9 I have never once walked away from discussing anything with you in private where I felt belittled or upset about it later even if things were difficult to talk about at the time. The respect that you show me as a parent is greatly appreciated and helps us both to communicate well together towards achieving goals for our kids.
#10 Thank you for always following the rules and playing fair. We appreciate that you never make it personal and don't ever take things too seriously. We love how much fun you have with our kids and know they do as well!
#11 You are teaching our child that life isn't about winning or losing, but how we conduct ourselves through both such as taking responsibility when mistakes happen without excuses. Thank you! Proud to see their growth in this area over the years!
#12 Just wanted to let you know what a great job at developing my child's skills on the ice and making practices so much fun. Their improved confidence is so rewarding to see and we really appreciate all of your hard work with them. Thank you!
#13 Thank you for being a great team mate and not just a coach of my child, but also the other kids on your teams too. You have taught them that winning isn't everything but doing their best is what counts most in life. Thank you!
#14 Thank you for always coaching with a positive attitude and helping our kid to enjoy themselves while learning through your patience approach to giving feedback. We really appreciate all you do for our child! You are wonderful at what you do!
#15 You have touched so many lives including ours as both hockey players and coaches over the years. I can't thank you enough for opening up this incredible world to my kid and showing them how to be successful in life.
#16 Thank you for being a great role model and someone that our child looks up to both on and off the ice. You have helped them grow into a more responsible, compassionate person by guiding their actions towards making the right choices which has been invaluable as they transition into adulthood.
#17 Thank you for always looking ahead at what needs to be done next in order to make us better players rather than focusing on mistakes from the past or dwelling on those things. We really appreciate your ability to make us want to work hard for ourselves not just because we are told to, but because it makes sense why we do! Can't wait to see how far my kid's game goes with all of your encouragement!
#18 When my child is on the field with you coaching, I believe they are unstoppable; inspired by the coach who never quits and who leads by example. Thank you for these invaluable lessons!
#19 You're not only a coach – your toughness and inspiration is contagious – all leading to building confidence in themselves and others. You teach them that through passion, anything is possible. I hope you know how much they appreciate you as do I!
#20 You have taught my child the value of hard work, commitment, giving 100% every time on or off the field and teamwork with humility. You are their role model of greatness because those qualities aren't just important in sports but life as well and we can see it shines through them on and off the field. They love everything about football except getting tackled…and even then…they get up with a smile.
#21 I wanted to tell you how much I appreciate your kindness, patience and support in helping my son learn the game of football. It's great to see him smile when he has a good day or scores a touchdown. Thank you for being part of these important life lessons that are not only sports related but real life lessons as well!
#22 I want to thank you for giving me the opportunity to get involved with our child's athletic endeavors. There is no better feeling than watching them accomplish their goals knowing that they did it with hard work, commitment and without quitting under your leadership! Keep up the wonderful example you set every week!
#23 You have empowered our child to achieve at levels they never believed possible because they know despite the outcome of the game, you will always be there for them. I've been so impressed with their new-found confidence in themselves and my heart overflows with joy when I see what a positive difference it is making in their life. Thank you!
#24 You have taught our child the value of every minute on and off the field because without time management they would never be able to do everything that they want to do. We appreciate your dedication to hard work, focus and results. We know this will benefit them greatly as they move into high school and beyond.
#25 Thank you for showing up at all of our games…even when we lose…the one thing our kid loves most about football is getting to play tackle with their teammates which wouldn't be possible without you. As a parent, that is one of the things I appreciate most about all your coaching…the kids play hard and they do it in a good spirit.
#26 I want to thank you for always putting our child's needs first whether it was to make sure they were hydrated or cheering them on when they didn't get playing time. Their self-esteem has grown tremendously since being in your care and we are grateful for who they have become because of you!
#27 Thank you for picking up the pieces after another loss during this tough season, but what means even more is that from day 1 you have been teaching our children about teamwork, respect and love for each other by how much YOU care about them. We are so blessed to be part of this great program under your leadership!
#28 You have taught our child that it's ok to make mistakes, if the only reason you get up is because you want to not because you have to. Your positive encouragement has pushed him towards growth in self-esteem and confidence while having fun with football. You give us parents a great feeling about their future on and off the field!
#29 Thank you for always caring more about the children than winning games. Football is life lessons…and they are learning theirs under your care, guidance and mentorship; qualities that will carry them far beyond the game itself.
#30 You've helped them grow into the caring, passionate young person I know they can be all because of you. For that, our family is forever grateful.
#31 It's clear how much my child admires you and values your opinion. Thank you for making time to listen to them, give them feedback and guidance in their life. It means so much!
#32 I'm always amazed at what happens when they put on your jersey or uniform – they become someone new – strong, determined and focused. We thank you so much for helping us discover who our child really is when it matters most!
#33 You make sure everyone gets water and ice and Gatorade…just like a parent would do if they were watching from the stands-thanks for thinking like us parents! Thank you for caring so much.
#34 Thank you so much for being the coach our child's team needs. They have been inspired to never give up on themselves and their dreams. We appreciate all of your energy, enthusiasm, and encouragement this season!
#35 I am not sure what you do in your spare time, but I have a feeling it is helping kids succeed at sports somewhere. Thank you for dedicating yourself to helping my child learn new skills and reach a higher level of success athletically.
#36 You are an amazing coach!! You make coaching look easy while accomplishing some pretty impressive things that seem beyond difficult. […] My child has learned a tremendous amount from you — more than just sports moves…thank you for modeling great character qualities as well!
#37 You've helped give our child the tools to show them they can do anything. Thank you for helping them learn self-confidence and that there is nothing that makes a difference between winning and losing than how hard you try and that nothing is impossible if you just believe in yourself.
#38 I want to thank you for showing my child what it means to be a champion both on and off the field of battle! The lessons they have learned will take their life far beyond sports, but also help make them an enjoyable person to be around.
#39 You took such good care of all of the kids on the team, making sure they were hydrated, stretching, doing things correctly…you really made a difference! I especially appreciated your effort to welcome the new players, no matter how good or bad they might have done.
#40 Thank you for all your kindness to my child at practice and during games. I know you are not only an outstanding coach, but also a wonderful person. Thank you! You really are special to them!
#41 Words cannot express how much I appreciate the openness of communication between us about our child's performance in sports and school. It is reassuring to me that we can talk openly and honestly about their progress; we appreciate the positive feedback and constructive criticism equally.
#42 Thank you for teaching our child the value of hard work and perseverance in everything they do. Because of this, we have watched them grow into someone who is more confident than ever before and who knows how to on any challenge.
#43 You have taught our child to take risks, try new things and face their fears. In so doing, you have given them a gift that will benefit them for the rest of their lives – courage. Thank you!
#44 You're tough but fair. My child knows without a shadow of a doubt what it takes to win and what it takes to lose with grace and dignity. You've instilled in them that there is no substitute for hard work and dedication – something they will carry with them for life.
#45 The encouragement you give my child to learn from their mistakes instead of fearing failure has been priceless. They now know how important trying different things is because often times, they don't work out at first…but that is what learning and growing from those experiences is all about.
#46 Thank you for teaching my child how to be a team player – something they will benefit from their entire life. As a parent, I appreciate this quality above all others because it is the one quality that defines a wonderful person as being able to do more with people than being able to do things alone.
#47 You have helped our child rediscover the joy of sports and competition. They now know that winning doesn't always go to the most talented team but instead goes to those who persevere and never give up on themselves or others around them. That takes courage, grit and determination – character traits they will take with them for years after their playing days are over.
#48 Thank you for teaching my child lessons that they will last a lifetime. The encouragement they've gotten has built their confidence into an unbreakable force that they carry with them everywhere in life.
#49 I'm sorry to call this a thank you message, because it feels like any other day I tell you that you matter and that you bring change into our lives. Thank you for all that you do!
#50 You don't know what I've seen these past few months with my child. They light up when they talk about your practices and games. It brings so much joy to me as their parent to see them look forward to every one of your sessions and matches.
#51 I wanted to take a moment to thank you for being such a great coach. I have been lucky enough to work with some pretty amazing coaches over the years, from professional basketball players to college football and volleyball coaches and now, as a parent of two wonderful children, I continue this privilege. But there is something about your approach: Your ability to always make it lighthearted but still keep things moving; give firm correction when needed; and make all those hours spent out on the field actually fun! You enjoy what you do and it shows every day.