There are many people in your life that have done amazing things for you. If someone has gone above and beyond to help you, take the time to write a thank you note explaining what they did for you. Here are some ideas of how to say thank you!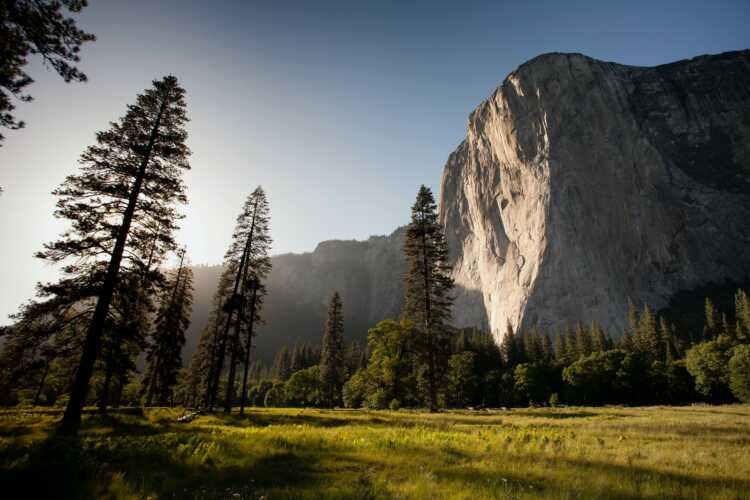 List
#1 Thank you for being there for me when I needed you most. Thanks also for your confidence in me and your heartwarming words of encouragement. You are truly amazing!
#2 I was feeling absolutely horrible until I started talking to you on the phone. Your conversation was so uplifting that it completely chased away my sadness before it could take hold. Thank you for always being amazing!
#3 There have been many times over the years when our friendship has made my life easier, but today is different because today, something happened to make my day harder than usual, but all it took was a call from you to turn things around. Thank you for being amazing no matter what day or season it is!
#4 I am so grateful that you are part of my life. You have been such a good friend, and I will always remember the amazing time we had together. Thank you for everything, and best wishes to you in all your endeavors!
#5 Thank you for being an awesome friend and great company. My days always become brighter when we get together for lunch or dinner. You make each day more special than the last, sweetie!
#6 You never fail to put a smile on my face no matter how down I may be feeling. Thank you for brightening up my day with your words of encouragement and support; they help me immensely whenever I feel like giving up. You are amazing beyond words; thank you!!
#7 You are my knight in shining armor! You have the power to rescue me from any situation. I am so lucky to have you in my life. Thank you for being unbelievably amazing and for always being there when I need you most.
#8 I would do anything for you, but thank God your love is unconditional, because it is more difficult than one can imagine to get through this world without someone who will continue loving us no matter what. Thank God that person is you, dear friend. Your care and understanding are irreplaceable.
#9 You are unlike anyone else on Earth! You are unique, special, talented and brilliant beyond compare! If only more of the people in this world were more like you, I think our planet would be a better place for everyone to live. I am so blessed that you are someone who has touched my life. Thank you for being you!
#10 It is one thing to have a friend to talk to at any time, but it is an entirely different experience when that friend can understand us better than we understand ourselves. Because of your sensitivity and thoughtfulness towards me, knowing the things about me that no one else knows, I feel more understood than ever before. Thank you for being amazing beyond words!
#11 I do not need flowers or chocolates to be happy with you around because all I need is your affectionate heart close to mine. You make everything beautiful around us by simply being yourself. Your elegance, honesty and passion are contagious! Thank you for being an amazing person.
#12 Your optimistic and sunny nature brings light into my life. You constantly remind me that there is more to the world than pain and sorrow, and your encouragement makes everything easier. Thank you for being such a positive influence on my life.
#13 I cannot thank you enough for always being so dependable and ready to help whenever I need it. You are exactly what I need in a friend! Thank you for all the amazing things you do.
#14 I remember how we first met as if it was yesterday… those were some of the best moments of my life, even though we had only just begun our journey together then. You have traveled with me throughout this entire lifetime, and I am very grateful that I have been able to share all of my ups and downs with you. You are the most amazing person I know, and I love you with all of my heart.
#15 You are like family to me, and I do not know what I would ever do if we were separated. Thank you for being such a wonderful friend, always there when it counts!
#16 Your friendship has been one of the best things that has ever happened to me! Thank you for putting up with my mood swings and odd habits without complaint. I really appreciate your support in every single thing I do!
#17 Thank you for making me laugh until my cheeks hurt…you make life fun! There is nobody else quite like you, and that's why everyone loves you so much! Your sense of humor brings light into the darkest situations, and I am very grateful for that.
#18 I cannot express the way I feel about you in simple words. You are my strength when I feel weak, always there to support me, no matter what. Thank you for being so amazing!
#19 You are the best friend a girl could ask for… thank you for all of your love and support! There is nobody else quite like you, bubby… keep up the good work!
#20 Your character has taught me much about life… knowledge which I never would have gained without knowing you. You are an inspiration to others everywhere, just by living your life the right way every day. Thank you for being such an amazing person.
#21 You are truly the most wonderful person in the world. Your sense of humor, quick wit and facial expressions leave me in stitches. You make life more interesting and treasured every time we talk or hang out together. There is no way I could ever thank you enough for being amazing!
#22 You bring such incredible peace to my mind when I am around you. Everything about you exudes class, sophistication and dependability. Not a day goes by without your thoughtfulness to remind us how very much you care about our family and well-being. Thank you for always being there for us.
#23 Your kind heart, gentle ways and generous nature have made an indelible impression on my heart forever! Your presence brings everyone around a good mood just by being you. I am grateful for your thoughtfulness, compassion and your wonderful sense of humor.
#24 You have a way of making everyone around you feel as if they are the only person in the world at that moment with whom it is important to converse with! You have unlimited positivity and an open-heartedness which is so rare these days! Thank you for being amazing!
#25 You are truly one of a kind! We are so lucky to have found each other, because together we are strong people who can get through anything life may have in store for us. Just having you by my side makes this journey worthwhile. Your encouragement never fails to lift me up when I need it most. You inspire me to be more than just me. Thank you for being amazing!
#26 I adore your zest for life, spontaneity and willingness to try new things. You have brought so much happiness into our lives with the addition of our gorgeous children. They will be quite a handful growing up with a mommy as fun-loving as you are! I'm excited to see what the future holds!
#27 You always come through no matter how difficult or impossible a situation seems. Your strength and courage inspire me to do more than just exist in this world; it gives me hope that anything is possible if you believe in yourself enough to give it one good try. Thank you for being amazing!
#28 Our friendship is priceless beyond words, and we never take each other for granted! I thank God every day for sending you to me. You are the kind of friend everyone wants and needs, and I can't imagine where I'd be without you. Thank you for always being there!
#29 You deserve nothing but all good things in life because you are worthy of that and so much more. Keep your head held up high, knowing that you are incredible just as you are, my dear friend. It is an honor to call myself your friend.
#30 I am truly blessed to have met someone who is not only talented beyond words, but incredibly strong when it comes to standing up against anyone who would attempt to bring her down or make her feel less than she deserves in life. You are amazing in many ways, the least of which is the fact that you are my friend.
#31 I am so blessed to have found a sister in you! We love each other, we fight with each other and we care about each other more than most sisters ever do. You are a wonderful blessing from God, and I thank Him every day for bringing us together.
#32 You were not only an angel sent from heaven above one night many years ago, but also a great addition to our family as well! Your nurturing instincts make babies feel safe and loved as if they were your own children. Thank you for being amazing!
#33 Your view on life is so different and intriguing, and I am grateful for the time we spend together learning new things about one another. You are wise beyond your years and full of more life experience than anyone else I know. Your brilliant smile lights up my world. Thank you for being such an amazing friend to me!
#34 You have been my rock through all of the highs and lows that come with loving someone as incredible as you are. When times were tough, you lifted me up with your hugs, kisses, and love until everything was back to normal again. We have a love unlike any others in this world because it is so real. There is no explanation for how genuine it feels or why I feel sense of home when I am with you. I love you for being so absolutely amazing.
#35 The five years we have spent together have been the best in my life, and I never want to lose sight of how much happiness you bring to me. You are always there when I need someone to talk to or just to hang out with, yet somehow manage to give us alone time too. Your charisma makes me happy, and your happy-go-lucky attitude puts everyone around you at ease. Thank you for being so cool!
#36 You are one of the most brilliant people that I know because it is impossible not to feel great when talking with you about anything that has ever crossed our minds. You have an innovative mind full of ideas, dreams, and goals that would honestly make me a little afraid to follow in your footsteps. You're not only an amazing friend, but a great leader as well. I am lucky to have you as both!
#37 You are the one person that I can always count on for anything and everything! You always know how to make me smile even on my worst day. Knowing that you will be there for me unconditionally will bring me through any problem I might come across because it is comforting knowing what your support means to me. Thank you for being absolutely wonderful!
#38 Your energy is contagious, sending others into an uncontrollable happiness when they are around you. Your heart is full of love, kindness, hope, and acceptance — all qualities that inspire many people. No matter how hard things get, you always have time to listen and help in any way that you can. I am so grateful for having someone as incredible as you in my life!
#39 Your eyes are a window into your heart of gold, which is filled with hope and love that has no ends. You are the most selfless person I know because you never hesitate to give everything up for me when it comes down to it. Whether it's spending time together or going out of your way to make sure I am okay, I feel like a better version of myself when we are together. Thank you for being an incredible friend!
#40 Your charm is unlike anything anyone else possesses because there is something about how genuine it feels that makes everyone around you want to be as wonderful as you. You are always trying to make people happy and see the best in everything around them because you know how incredible of a person that makes everyone feel. I am so lucky to have someone like you in my life!
#41 You were the one thing that kept me going through some of the darkest days of my life, and even though we've had more than our fair share of ups and downs, I still think about how much happier I was with you rather than without you. You pushed me to do things I never thought possible by reminding me what it is like to live life on life's terms. Thank you for loving me unconditionally and being such an amazing friend!
#42 Your beauty shines from within, lighting up the room every time I see you. Your smile is unparalleled, giving me a sense of calm whenever things are at their peak. You are an incredible friend that always knows how to make people feel better with your words alone. I am lucky to have someone as wonderful as you in my life!
#43 Friends are there for each other through thick and thin, understanding what the other is feeling no matter what they might be going through. They care about one another more than anyone else can, unconditionally supporting whatever decision either one of them might make…thankfully, they do so without being overbearing or enabling negative behaviors because friendships like that don't come around all too often. Having friends like this honestly does not only help one survive school and life, but also helps one become a better person over all.
#44 I am incredibly lucky to be someone who has friends like this in my life because I never have to worry about not having their love and support. Whenever something happens, they are always there with open arms to help me through whatever might come my way. Whether it's because of an assignment at school, a fight with a significant other, family difficulties, or anything else that can occur in one's life, they are unconditionally supportive no matter what I might go through! I don't know how much more thankful I can be for having these people in my life.
#45 People that are always there for you when you need them most are the greatest friends someone can have, and I am beyond lucky to be someone who knows what it is like to have friends like this. I truly don't know how many more times they would have been there for me without them getting tired of the same story every time. Regardless of how often I might need them, they will always be there with a shoulder to lean on and an open door if ever needed!
#46 Your support has meant everything to me, helping me through some of my darkest days in school by being there when no one else was willing to listen or understand. You are a true friend that is unlike anything anyone could ask for because you take the time out of your day just to make sure someone knows you care about their feelings as well. You are an incredible friend who cares about everyone around you, making people feel like they are worth something because of it…I am so lucky to have someone like you in my life!
#47 Being there for someone when they need a shoulder to lean on is what every friendship should aspire to be, and I was fortunate enough to find friends that will always be there for me. They always help me lighten the burden no matter how heavy it might seem, reminding me why it is important to keep going even when things get hard. They care more than anyone else does and would do anything for another person without thinking twice about it because true friends show love in whatever way works best!
#48 Although I never say it enough… thank you for all your support these past few months. It's been rough but I feel that you have been right by my side through it all. You are an amazing friend and I don't think anyone could ever take your place. I love you!
#49 Your brilliant mind, witty humor, enthusiastic spirit, relentless motivation, and loving heart…I can never say thank you enough for being so uniquely special to me. Your contribution to the world leaves life more colorful and brightens up my own day. You are awesome!!
#50 You are simply amazing! Never change because there is no one like you in this world (and that's why I love you). Thank you for everything.
#51 I cannot put into words how much your friendship means to me; however, to not tell would be a crime. Thank you for being such an amazing, loving person. You are so special and I am so blessed to have you in my life!
#52 Thank you for filling my life with adventure and excitement…you add such a sparkle to everything. Thank you for being such an amazing friend.
#53 I want to thank you from the deepest depths of my heart for all your love and support through these past few months; it has meant more than anything else in the world, and just knowing that we're there for each other is enough. Thank you, thank you, thank you!!
#54 You always know how to brighten up any mood or day. Your positive energy keeps me going throughout the day. You are genuinely one of a kind person who deserves many thanks and appreciation. Thank you for being such an amazing friend!
#55 You are my most treasured blessing and I thank my lucky stars every day that we met. Your friendship means the world to me and there is no way I could ever truly express just how much it does! You're one of a kind and I love you (:
#56 So many words in the English language cannot describe your value in my life. From the moment we met, you brought sunshine into any room we walked in, and brightened up my days with your enthusiasm and contagious smile. Thank you for doing everything in your power to make me happy whenever times get tough (:
#57 Your kindness, patience, and compassion are the best. Whenever I'm bummed or anxious, I feel your calming presence come over me. Your advice is always right on the money too. Thanks for being just what this crazy world needed!
#58 I can't imagine anyone else doing more for me than you do every single day of my life. You give selflessly without complaints because only you know how much it means to make me happy, often putting yourself in last place. Thank you for all your sacrifices made in silence; they mean everything to me, though I will never tell you enough how grateful I am for who you are and what you do everyday to show you care.
#59 I have been blessed beyond description having a friend like you. You are one of the best friends a person could ask for, and I am so grateful that we stay connected on a spiritual level. Thank you for being an awesome blessing in my life!
#60 You deserve this award for being the most amazing person I know, both inside and out. You have kindled within me new dimensions of love, happiness, and compassion despite incredible hardships I've faced lately, which has allowed me to face them with hope instead of despair. May your light always shine brightly as it has done for me since I met you!