If you know someone turning 90, then congratulations are definitely in order. Here are some great sayings to let them know how much they mean to you.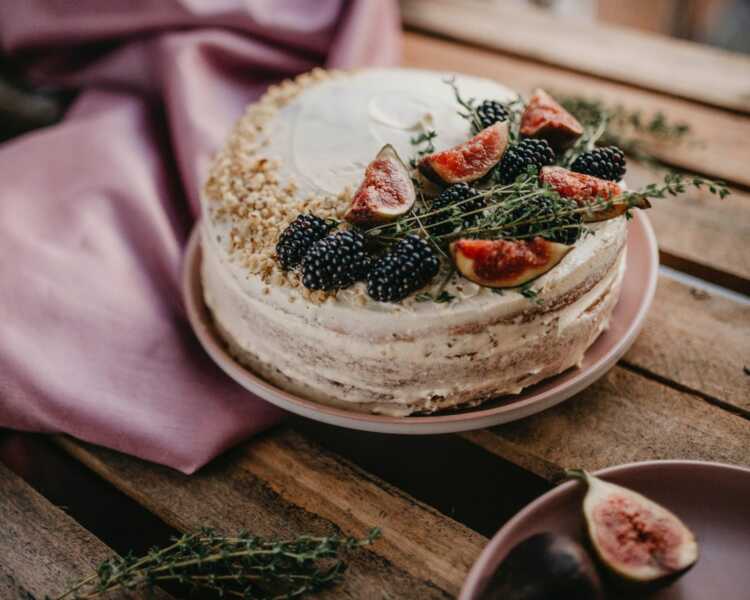 List
#1 To the man who has spent his entire life giving, I just want to say thank you. For your wisdom, for your warmth, for the ways in which you have touched my life and so many others. May you have a birthday filled with all the "good things", as my mother would say. Happy 90th birthday!
#2 It's an honor to celebrate another year of life with a close family friend. You've witnessed so much over 90 years. Your stories provide a glimpse of a world that no longer exists in most parts of our country today. Happy birthday.
#3 You've spread your wings across the world and soared above decades and generations. I wish you the most joyous of birthdays on your 90th year. May you continue to find in every moment the refreshment, energy, and inspiration that has carried you for over 9 decades.
#4 Your remarkable perspective, combined with an unquenchable spirit, has brought out the best in everyone you've met. I wish for you an everlasting fountain of youth on your 90th birthday! You deserve a celebration that lasts "to infinity and beyond!" Happy Birthday!
#5 This is a day when we look back with fondness on two full generations. This is a day when we celebrate the longevity of someone who has overcome challenges and changed the lives of everyone around you. Today is your day! Happy 90th birthday!
#6 Today, we recognize a milestone that deserves celebration. There are endless ways to express our appreciation for your years of service – from healthful snacks to helpful reminders. Here's wishing you many more years of joy and fulfillment along with countless sweet treats and loving gestures.
#7 My wish for you is to be the first to take off your shoes when you enter a room. Your vitality, physical and spiritual, is unmatched. It seems that you are still dancing as you age. I wish all your days on earth would be filled with laughter and joy, while your intellect remains sharp and your vision clear. Happy 90th birthday.
#8 It is said that because of you we get older in steps and not in leaps. You have come a long way from your first birthday when you were still wrapped in a blanket and playing with a pair of wooden blocks. Over the years, no matter what you have done, you have grown into greatness. I wish every day of your life would be filled with the beauty and splendor that comes from becoming all that you can become. Happy 90th birthday!
#9 You made it to 90 and everyone is talking about it! At such an advanced age, your vitality is only matched by your humor, creativity and wisdom. Your exuberance and joy has helped bring new meaning to life itself. May you continue to share this gift of longevity with those around you through many more birthdays to come.
#10 Entering your 90s is a gift, an extraordinary opportunity to expand your expectations and capabilities. You are a remarkable source of joy and satisfaction, for you have continued to grow, in mind, body and spirit. May you continue to discover new opportunities, continue to grow and enjoy life to the fullest. Happy Birthday!
#11 Teenage years were all about discovering who you were behind the masks that defined us all. As you move into your 90s with steady vigor and vitality, I rejoice in your ability to celebrate who you are with each year of experience. May your birthday bring you delight — may it exceed all expectations.
#12 We join your loved ones in wishing you a birthday that is as bright and bubbly as you are. From all the fun times spent together to the incredible milestones reached, your life continues to inspire us. Through it all, you have remained humble and kind, ensuring that we remain forever young inside. Happy birthday!
#13 Today marks an important milestone for you – 90 years of living life big, loud and proud! You've made countless contributions to the world around you and I know with confidence that there is still more room in your heart for triumphs. Congrats on another spectacular year! May there be many more.
#14 How do you keep all of your commitments? We may all seem to be setting goals, but when it comes to turning those goals into achievements, we can sometimes fudge a little. Instead of beating yourself up, let us all praise you for living life to the utmost. You're a true inspiration. Happy birthday.
#15 Although 90 years is a significant number, I find that easily fitting the years together has not been one of your abilities. Happy birthday.
#16 Time never ages you. You consistently bring sparkling and youthful energy to everything you do, and this keeps others around you young and vibrant too. I hope that your birthday is just as energizing and full of excitement as it's always been. Happy 90th birthday!
#17 May the magic of your birthday last year be repeated again this year! As a close friend, I wish you a happy birthday full of laughter and fun so that we may enjoy every moment together.
#18 You are my great-grandmother. You've kept me on the right track with your solid advice and wisdom. Happy 90th birthday to you, I wish you all the best, and I thank you for everything that you have done for me throughout the years!
#19 The majority of people do not realize how old (90) is. Be sure to tell them! Even though there are some people who were born just two weeks later than you were, there are probably many more who were born before you were born. Happy birthday.
#20 For the last 90 years, you have blazed across a universe of experiences. I salute your ability to understand, embrace and enjoy everything in your path. Your story is one that I can only imagine to be a best seller! Thank you for sharing your life with me. Thank you for celebrating your birthday with me today and every day until our time is up. HBD!
#21 The world is a much better place because you are here. You have taught me to see things from different perspectives and to appreciate the simple things in life. As you continue on your journey, I wish that the words of wisdom from your lips will forever remain in my mind and heart. Happy birthday.
#22 Your energy, enthusiasm and irrepressible spirit have kept you alive and well for more than a half-century. Your vitality is contagious. We are blessed to know you. Birthdays are never too far away! Happy birthday.
#23 Your softheartedness has touched many lives and shown us the meaning of compassion. May you enjoy your 90th birthday as lavishly as you have so many others! Happy birthday!
#24 You've managed to find time in your busy schedule to constantly surprise and delight, even with your health and family issues. Here's hoping that your happiness continues to inspire others. Happy birthday!
#25 So many have been inspired by your passion and determination. You have shared your journey of life with us. Now it is time for you to experience true happiness for the next 90 years. Happy birthday!
#26 A human being's life is a series of ups and downs. With each passing year, the highs may become lower than the lows, but we can still learn from them, grow from them and cherish each moment we share together as family, friends and co-workers. Happy birthday!
#27 The years may have added a few more furrows to your forehead, a few more inches to your waistline and a couple of grey hairs here and there, but they haven't changed the way you think, act or live. Your life's motto of never giving up has kept you young. I wish you many wonderful surprises on this landmark birthday.
#28 You have successfully withstood the test of time. From pregnancy to childbirth to diapers, then school and college, marriages and divorces…you've seen it all! The good news is that you're not only still alive, but also apparently thriving in your old age. Happy 90th birthday!
#29 I hope 90 years of service to others has prepared you for your upcoming decade of life. Although you have been there and done that, you are still up on the latest techniques. Thank you for the wonders of your existence and the joys that you continue to bring to those around you. Happy birthday!
#30 Old age is as much of a disease as it is a blessing. While most diseases cause discomfort and pain, this particular one gives us the privilege to look back on years gone by with fondness and nostalgia. You're turning 90 today; I hope that this day takes you back to the best time of your life. Happy birthday, gramps!
#31 You are the hot chocolate on a chilly day, the drop of rain on thirsty ground, the warm blanket on a tired puppy. As your title changes from Octogenarian to Nonagenarian, my hope is that you can experience all the comforts that you have provided for others over the years. Happy 90th birthday.
#32 O, 90 is young! Your birthday is here to shake up your routine with a new age of energy and excitement. Your personality is one that makes all people feel special. May you continue to celebrate life in all the wonderful ways you have always done. Happy birthday from the heart of a young girl.
#33 I'm so glad our paths have crossed, because you're an inspiration to me and so many others. If you can turn 90, then everything else is just fine with me! My wish for you today is that age doesn't get the best of you. Happy birthday!
#34 As you embark on this Decade of Decadence, remember to work on your most important task of the day: having fun! Your 90 years on earth have been a testament to both your strength and love. Happy birthday.
#35 May you always wear the brightest smile and serve up the warmest hug. Your kind heart is infectious, even across oceans and continents. I hope that your 90th birthday will bring you nothing but joy, laughter and immense happiness. Happy birthday!
#36 As you've gone through the decades, your passion for life has grown stronger. Your zest to spread light and live in harmony with your surroundings is a source of inspiration to all who know you. My wish for you on your birthday is that you remain forever optimistic and continue spreading joy to all those around you. May this be the best year so far. Happy birthday!
#37 I am amazed by how well-versed you are in every field, from science to spirituality. Some people only dream of being half as smart as you but they don't have the guts to pursue their own dreams like you do.
#38 As we enter the final decade, your energy is unmatched. The way you bounce back from adversities has served as an inspiration to many. Yet you still manage to maintain your youthful charm and vigor! I wish you a fulfilling year full of pleasures and successes! Happy Birthday!
#39 As the road ahead gets rougher, and we experience more changes and challenges in life, I hope that you stick to your principles and continue to inspire us with your incredible energy and resilience. This birthday is a perfect reminder for me to follow your example of positivity which leaves me hopeful for the future.
#40 I am so lucky to have someone like you. You were a little girl when your parents died and you're now standing on your own. You've been able to endure the most terrible events, but you always manage to see positive aspects of life. Today is about celebrating your strength and faith in life. Happy birthday!
#41 Every day, we are confronted with disappointments. You never lose hope and this has inspired me so much through the years. Your graciousness regarding others has enabled me to handle any situation with grace and dignity, even in the direst of crises! So today is an amazing day for me as I celebrate my own birthday while celebrating yours too.
#42 Despite the changes, the heart is timeless. Your energy has been as inspiring and golden as ever. Celebrating your birthday is a way to thank you for the inspiration and contribution you have given to others. Thank you for being my best friend, my partner through time, for holding me up in all times of trouble, and for always making me laugh. Happy birthday.
#43 I love that you have redefined age! Because no one in their 20s or 30s could possibly understand the wisdom of a 90-year-old! You are an inspiration to all ages! May your year be filled with love and laughter.
#44 You never tire of imparting knowledge, learning new things, and sharing your insights. May you continue to provide new and meaningful experiences to the people who follow you. Happy birthday.
#45 Year after year, decade after decade, you've challenged yourself to improve as both a carpenter and as a person. Your journey is far from over. Your energy will continue to bring joy and inspiration to those who embrace you through the years ahead! I wish you a very happy birthday!
#46 Each day brings our awareness of time closer together.
#47 Your life has been the story of triumph, struggle and victory. You have lived life to the fullest and with passion. I remember so vividly the first time I saw you on television at your 90th birthday celebration. My heart felt like it was about to explode. How happy I was to share this experience with you and witness every step of your journey through this incredibly fun filled, dramatic and beautiful evening! Happy birthday!
#48 Your energy and wisdom are being felt by all. You are a memorable presence, revered for your insights and talents. May you enjoy every moment of your birthday celebration with friends and family who celebrate your life with love and respect. Happy 90th birthday!
#49 Traveling over the years at light speed, you have marveled at the world around you and encouraged me to do the same. You have made many new friends along the way, people I consider my most cherished companions. Your energy is evident in the lives of many who share your passion for travel and adventure. Happy Birthday!
#50 Unique and special, your celebration is a very special one. And while we wish you many, many more triumphs in the years to come, we want to pause and reflect on what you've already achieved over 90 years. We hope that your birthday is as big a celebration as you are. Happy birthday!
#51 If the rock was on fire, you would be the cup of tea that cooled it down. You have a unique affinity for material possessions – and this is what makes you so special. Happy birthday.
#52 Though the days are fleeting, your lucid mind ensures you never lose sight of what's truly important in life. Your wit continues to serve as an inspiration for us – may we learn something new from you today! Happy birthday!
#53 Your heart is open and honest with everyone. Once a skeptic and now a believer, your kindness has helped many see love as it really is.
#54 You have made it through 9 decades of experience, learning and adventure. I wish you a birthday that is as exciting, breathtaking, and inspiring as the year ahead. Happy 90th birthday!
#55 You've traveled many different paths in your lifetime, but you have always stayed true to yourself. You've earned so much respect from us; we admire your sharp mind and quick wit. May you celebrate your 90th birthday with a clear head and a warm heart. Happy birthday!