It's always nice to give a coworker a happy birthday wish that shows you've been thinking about them. Here are some short and funny wishes for friends that are coworkers.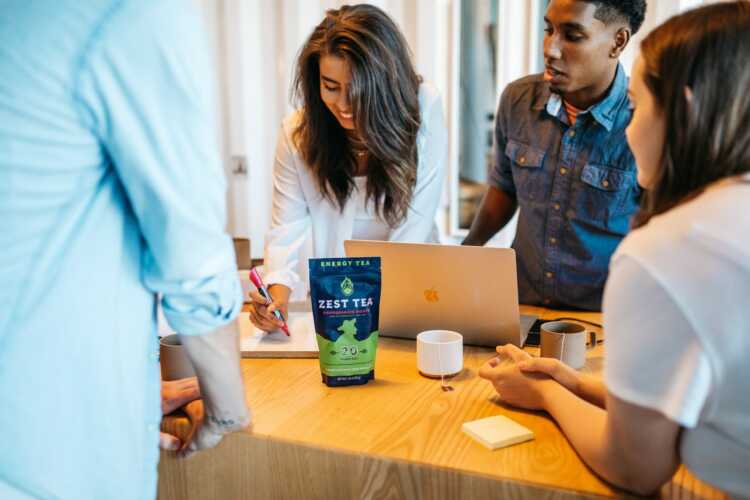 List
#1 As we celebrate, I will be counting my many blessings because I wish nothing but the best for a person as special as you are. Happy Birthday to a true friend.
#2 You make our lives richer by being in it. Wishing you all the joy life can hold on your day of celebration!
#3 Your presence brings sunshine, warmth and happiness to any occasion or situation that you're in, so have a happy birthday full of fun and delight!
#4 A little appreciation from me is just a small token of thanks for being such an amazing colleague – so here's wishing you a great day at work – lunch, great meetings and a fun outing with your team!
#5 At this point in our lives, we should want to stay young at heart and it's all because of people like you. Happy birthday.
#6 Creativity is what makes the world go round and you add such creativity to everything that you do. So, be creative on your birthday and make this day very special.
#7 I hope today brings you joy and peace, happiness and laughter; but most importantly, I wish for your wishes to come true because we wouldn't be here without you. Happy Birthday!
#8 A successful colleague is one that will always leave an impression no matter the circumstance or event because he/she has already left his/her mark in our long ago!!! Happy Birthday.
#9 Your birthday is a time to celebrate the many special moments that make your life so amazing! So, go ahead and enjoy your day to the fullest!
#10 I hope you have an amazing day full of fun and laughter, love and surprises. Enjoy it with all your friends. Happy birthday!
#11 Happy birthday! It's time to celebrate another year of your life. Let the celebration begin.
#12 This is my simple way of saying… thank you for being a great coworker, friend and human being on this earth. I appreciate all that you are. Happy birthday dear _____ .
#13 It's nice to have people around us who grow wiser as they grow older, it makes one feel younger just by their presence. Wishing you a very happy birthday my dear colleague.
#14 Another journey has come to an end – another chance arises for new opportunities to knock at your door…Wishing you a very happy birthday my dear colleague! May God bless you abundantly today, tomorrow and always…
#15 You are our oldest and youngest coworker at the same time. Happy birthday.
#16 Don't let the little things bother you on your big day! They aren't worth it! Happy Birthday, from everyone here at XYZ Company.
#17 The celebration of your birthday is a perfect occasion to show our gratitude for all the help and support you have given us over the years. We want to wish you an amazing year ahead and hope this day will be as memorable as you are. Have a beautiful birthday, with best wishes from us all.
#18 Happy Birthday to someone who brings sunshine into our lives every day by just walking onto the office floor. Can we request that your next birthday lands on a Friday? You deserve a three-day weekend!
#19 This year is a milestone year for you. May God bless you with all the happiness, luck and prosperity so that you can have a happy future. Happy birthday dear colleague.
#20 Have your cake and eat it too! Happy Birthday from everyone at ABC Company! Most people would love to have their cake and eat it too but just think of how many trips to the gym that could be avoided if they hadn't had it in the first place?!
#21 The journey ahead seems exciting as always because every new day brings something special to our lives. Wishing you a very happy birthday from us all here at XYZ Ltd.
#22 Wishing you a very happy birthday, my dear friend! Here's wishing you all the best for today and always.
#23 Your heart is as young as your age and as old as your mind. Happy Birthday.
#24 May your cake be filled with sweet surprises and interesting people wishing you a very happy birthday!
#25 You know how much I love working with you –and not just because of your delicious morning coffee! Happy Birthday!
#26 I have known many workers but none of them can ever be compared to you. You are simply amazing! Wishing you a very happy day full of celebrations and festivities!
#27 I hope you can see how special you are, not just today but every day of the year. Happy Birthday!
#28 May your birthday be as extra sweet as candy with sweet surprises from friends and family members who love you a lot. Have a blast!
#29 It's a pleasure to wish my colleague a happy birthday. Great memories have been built through all those years we have worked together, I am glad to call you my friend too. Wishing you all the happiness in this world on your special day!
#30 Time slows down when I think about our friendship – I can't believe it's been 5 years now that we're working together! Your presence is such an inspiration for us all, rejoice on this wonderful milestone Joe! You deserve everything in the world.
#31 Happy birthday! You certainly deserve to spend the day pampering yourself and giving yourself a break. Let's celebrate tonight with some wine.
#32 Wishing you all the best things in life, may your day be filled with laughter & smiles! Happy Birthday!
#33 I wish you all the happiness in this world because I know that makes me happy too. Cheers to you on your special day!
#34 You have been a great friend and coworker for so long that I want to wish you a very happy birthday buddy! Have a wonderful time today and always!!
#35 I wish you health, happiness and success for this year. You are my favorite person in the company!
#36 You bring passion, patience, and panache to everything you do. Happy birthday!
#37 Your constant positive attitude is infectious. When I'm down or overwhelmed by a problem our department is facing, your smile makes me feel better because it tells me that we can overcome anything that comes our way. Wishing you a happy birthday from the bottom of my heart!
#38 As another year passes by, may all your future adventures be filled with great people who love and care for you as much as I do on your special day today. Have a wonderful year ahead.
#39 As your day begins, may God bless you with happiness and good health. May He guide your steps to success. Happy birthday, dear friend!
#40 We are of different generations but of the same age today! Happy Birthday!
#41 I hope today is the best birthday ever, and that every moment of this year will be full of happiness!
#42 You're not just my colleague, you're also my friend. I wish you lots of success in life with many happy returns of the day.
#43 Happy Birthday wishes to my very special coworker who brightens up all our days! Wishing you nothing but the very best on your special day.
#44 Happy birthday. What would I do without you? Let me think about that for a second…
#45 Wishing you everything good for your birthday especially more years because age only matters when cheese doesn't melt in your mouth anymore. Happy Birthday! 🙂
#46 Your friendship is very special to me because you are the only person I can count on when it comes to office gossip, cake sharing and chocolates trading. Happy Birthday!
#47 On this day, I would like to wish my colleague a happy birthday with all the best things in life. May all your dreams come true today and always. Have an awesome day!
#48 You are not old enough to be retired but you're one of the most senior people here. The term 'Seniority' means nothing without someone that really deserves it behind it. And guess what? You do deserve every bit of respect! Happy Birthday ya legend!
#49 Having a friend who greets you with huge smile, hug and kind words every morning is truly a blessing. You're one of those guys, you are so important to me and I wish you all the best on your special day today.
#50 The secret to remaining young at heart is keeping an open mind about things. Well done, keep being yourself! Happy Birthday!
#51 You show enthusiasm in everything you do, even more so on this day of yours because it's your birthday. I am glad that there are friends like you who make everyday brighter for everyone around them. Keep on smiling buddy, may happiness follow you everywhere!
#52 On your birthday, I wish God grants you wisdom that comes with age, composure that only maturity can bring and the strength that enables us to be fearless in facing life's challenges. Happy birthday!