Birthdays are an important day to remember. When someone has a birthday coming up, send them a message letting them know how much they mean to you. Here are some suggestions on what to say in your message.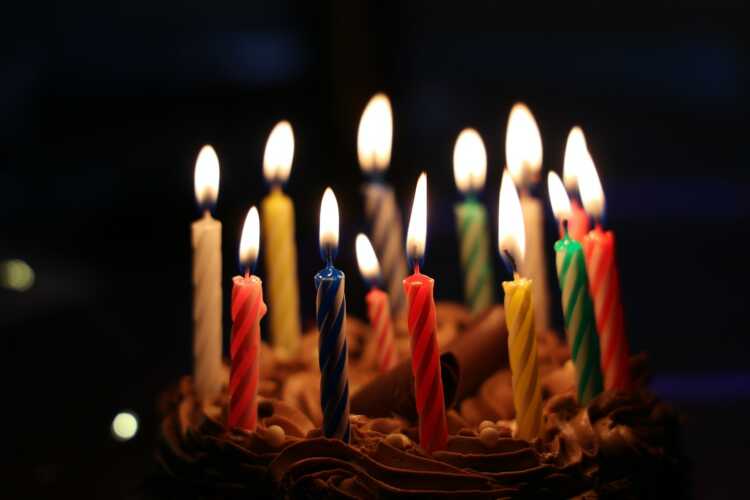 List
#1 You are a blessing from God and deserve a birthday celebration. May your wishes come true! Happy birthday!
#2 No matter what happens, know that you are loved. I hope you are healthy, loved, and happy today !!! Happy birthday!
#3 It's time to celebrate the wonderful human being that you are. I hope today is amazing for you and your family. Wishes for a happy birthday to the amazing YOU! Have an incredible day!
#4 You are a blessing to your family and friends. May you continue to enjoy the fruits of your labor. You deserve it…Happy birthday!
#5 When you have doubts, think back on all that you have accomplished and remember the incredible person that you are. Happy birthday! That is who you are, not what you do. I choose to love and support who you are…Happy birthday!
#6 I have always respected you as a good leader, parent, friend, and colleague. Your guidance has helped me make the right decisions in my life. You are the kind of person that makes this world a better place to live in. Happy birthday!
#7 It is not often that we come across people like you. You are an inspiring individual who motivates others to do great things. I look forward to celebrating your success with you for many years to come. Happy birthday!
#8 The best part about you is that you are a true-life superhero. The second best part about you is that I get to be your sidekick this year. Happy birthday!
#9 May your birthday be as special as you are, only with you it will never end. Happy birthday!
#10 Whether or not anything gets done on your birthday, just remember it's all about spending time with the ones you love…and enjoying the sweet taste of freedom from responsibility for a little while longer. Happy birthday!
#11 The second you did the impossible, I knew you were the most extraordinary person on this planet. Now, I know there's nothing that can stop you from doing it again. Happy birthday!
#12 Whether your birthday is tomorrow or next week, you'll always be a top priority. And whether or not anything happens today, don't forget to thank God for keeping you safe 24/7. Happy birthday!
#13 I have always admired your endurance and resilience. Your ability to live so passionately, powerfully, and in full bloom is a gift beyond measure. You are truly a vessel of grace, love, and beauty. Happy birthday!
#14 Everyone should know how incredible they are; the things they can achieve, the talents they possess. You are a great example of that. You are truly awesome! Happy birthday!
#15 There is no other person as beautiful as you. And I mean that both inside and out. Your presence lights up a room and makes everything a lot better than it already is. Happy birthday!
#16 Wishing you all of the warmth, security and happiness in the world. And may your birthday be filled with lots of love, joy, laughter and amazing surprises. I love you so much! Happy birthday!
#17 It is a great day to celebrate you and the efforts you put in to be a good parent. You deserve the best for your kids and I believe they will get it. Happy birthday!
#18 It is my privilege to wish you a happy birthday because of all the things that you have done for us during these years. You truly are an amazing person, and I'm so glad I got to know you. Happy birthday!
#19 Life is not just about achievement, it's also about creating moments that are worth celebrating. Happy birthday!
#20 The best things in life don't come with a price tag. But I know that you have spent a fortune on your little angels. You are a great mother and person. Happy birthday!
#21 You deserve the best for today. May your special day be filled with many good things, happiness, joy and love! Happy birthday!
#22 You have modeled the ultimate triumph of the human spirit to your children and you have earned my respect in doing so. Happy birthday, and may you continue to soar!
#23 May your heart break as many times as it needs to, but keep moving forward with a boundless optimism. Happy birthday!
#24 You have been such an inspiration to me and I hope to one day be as altruistic as you. Happy birthday, friend!
#25 May the celebrations of today be the warm-up for the amazing year ahead. And may the sun shine brightly on all of your hopes and dreams!
#26 Keep your mind sharp and keep an eye on the prize. What you have been given is a gift, but what you do with it will determine your true worth in this world. Happy birthday!
#27 You have a special gift, and one day the world will truly recognize it. May you always be kind and thoughtful with your words. Happy birthday!
#28 I know that you are a champion of the best kind – when others can't see how they were changed by your example. You inspire me everyday. Happy birthday to a great mommy and teacher.
#29 May this birthday be filled with magic, wonder, and all of your heart's desires! You deserve it. You are the best friend that I have ever had. Happy birthday!
#30 I have known you since you were a child and it has been an incredible journey watching you grow up. And, every year, you continue to amaze me more and more. Thank you for being in my life! Happy birthday!
#31 You are a real go-getter. Your determination and drive, as well as your sense of humor and style, are just what every company needs. You inspire others every day. Happy birthday!
#32 From the first time our eyes met, I fell in love with your poise and optimism. I love to watch you always looking ahead to the next great adventure. Happy birthday!
#33 Each of us is incredible in our own way…and you're definitely mine.
#34 Get ready to have a blast! It is going to be one hell of a party, and everybody is talking about it. I hope you like your present! Happy birthday!
#35 Sweetheart, you are beautiful and amazing in so many ways. My desire for us is that we get even better with time. I love you today, tomorrow and forever more. Happy birthday!
#36 May your heart be filled with the countless blessings you deserve right now. The world is at your fingertips; all you have to do is take it.
#37 Happy birthday to an energetic woman who never ceases to amaze me with the way she is able to move through life. I bet your wondering why you have not received any gifts yet! Well, I know the reason why. You are too incredible! Happy birthday!
#38 You are so much more than your parents expected you to be. As a mother, it is hard to see your child go through so many ups and downs; this is one of those times when you can see what they will become, and that is incredibly incredible. Happy birthday!
#39 My daughter, may more good times come your way this year.
#40 You are my hero! I don't know where I would be without you. There is no father, mother, husband or wife on earth who deserves to be celebrated more than you do. Happy birthday!
#41 May your birthday cake be as sweet as the love I have for you. Happy birthday! You deserve it all, and you have been such a blessing in my life that I can never repay! Love you!
#42 You are my best friend and the most incredible person I know. Just being around you makes me happy.
#43 The sunrise is the beginning of a new day, and so is the birth of every child in this world. May every child be blessed with a safe and joyful childhood. Happy birthday to you!
#44 May you be filled with an abundance of great blessings today. True wealth is measured by love, happiness, and peace. Happy birthday!
#45 May your birthday sparkle like a diamond, shine like the sun, radiate like a star and fill your days with love and joy.
#46 You are a beautiful human being who has made a difference in my life. I am blessed to have you as my mother-in-law. Happy birthday!
#47 May your birthday be filled with love, laughter, and happiness! We love you and want the best for you. Have a great day full of joy and self-appreciation. Happy birthday!
#48 You are an inspiration to me, and I hope that you have a wonderful birthday…and every day after that. May your heart always be full of love & may your life be full of happiness!
#49 It is time to celebrate you! I see the countless sacrifices you have made for your children, building them up for their futures. Parenting is a noble profession and you do an amazing job at it. Happy birthday!
#50 There's no one on earth who can get over themselves like you. On the day that we celebrate, I'd like to encourage you to keep up the great work. Happy birthday!
#51 May your days of celebration be filled with joy, happiness, and plenty! You are a gift from God and I want to see you happy today and always. Happy birthday!
#52 A wife is defined by three things; her personality; how she looks; and how she makes them feel. You're an incredible wife for sure. You must be doing something right.