Birthdays are always a great time to send your friends and family sweet messages. If you're wondering what to write in your cards, take inspiration from these greeting samples.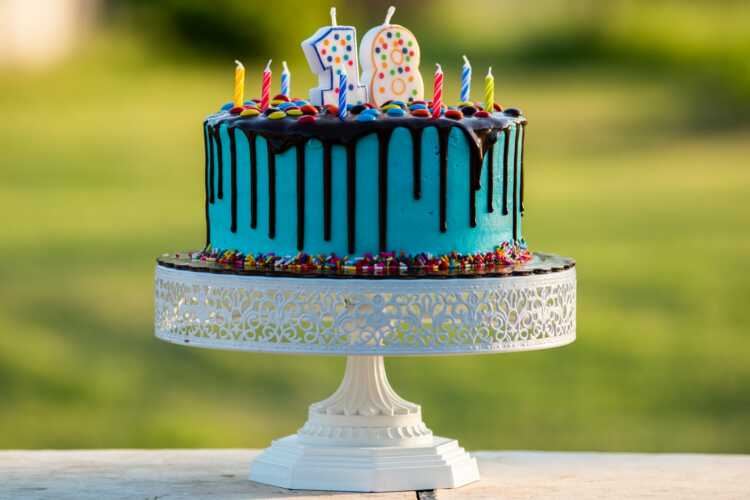 List
#1 This is all I want to say to you on your birthday: life is a gift and it's ready to be unwrapped. Happy Birthday!
#2 There are some things that I can't say to you on your birthday because it would ruin it. However, there are other things that I can say because they're true. Happy Birthday!
#3 It's my birthday. I want to give you this gift of love and affection using my talent of saying nice words. Happy Birthday love!
#4 Happy birthday to the best person I've ever met. There are no gifts better than you for me on this day. Thank you, love!
#5 This is the best gift of all – a wonderful friend, someone who understands and loves me like you do. Happy birthday my friend!
#6 My number one is yours too! Have a happy birthday!
#7 You are going to have an awesome birthday! Today will be one of the best days of the year. Have a great time my love.
#8 Happy birthday, my dearest friend. The life is never complete without you and that's why I thank God for having you in my life. I wish you all the best on your special day. Be blessed, happy birthday dear friend! My Love for You is Limitless, Have Your Gift- A Happy Birthday with My Love.
#9 May you feel no responsibility for the gifts others bring. As long as I'm there with you to enjoy your birthday, nothing else matters. I love you!
#10 You are not only a beautiful and remarkable woman but also a woman on whom I depend for everything that is good in my life. Have the most beautiful birthday ever.
#11 My love for you is unlimited and so is my affection towards you. Don't forget to live a long life because I don't want to lose your company anytime soon.
#12 Good times, good friends, and fun. That's all I wish for you on your birthday. I hope it is all that you want too. Happy birthday to the best husband there is!
#13 May your day be filled with happiness and may lots of love surround you just like I do. My birthday wish for you is that you multiply the love I feel for you to infinity!
#14 This is going to be a fun-filled day because we are spending it together! The only thing that would make this better, would be us doing nothing but the things we love most…
#15 My birthday and luckiest day of my life. I wonder if you are thinking the same too but don't say anything, I just want to say "Happy Birthday!
#16 Celebrating your birthday is already an amazing thing, but with you beside me, nothing will hap- pen that I'll be able to ignore. Happy Birthday!!!
#17 On your special day, I have just one wish for you. That is to love yourself, because that is the only way you can reach your true potential in life. Happy birthday!
#18 The most precious gift I have for you on this special day of yours is my love and affection for you.
#19 Friends just come and go. But the real ones stick around. Happy birthday to the most loyal friend I've ever had. You're a keeper.
#20 Another year has gone by and you are still looking beautiful to me. Thanks for the blessings that you have brought in my life. You're amazing!
#21 It's said that diamonds are a girl's best friend, but to me, every day is my birthday! And every hour of it is filled with love! Happy birthday!
#22 The stars are shining their brightest tonight. May your wishes come true this year and all the happy years to come. Happy Birthday
#23 Your birthday is like an open door to a whole new world of possibilities, a world where dreams come true and wishes become reality.
#24 I always thought that you were an angel in disguise, sent from heaven to comfort me in my time of sorrow. But now I know that you are an angel without a disguise, because your beauty is for everyone to see! Have a happy birthday!
#25 Happy birthday to my favourite son. May the Lord bless you with a lot of health and prosperity today.
#26 Happy birthday to my angel! I hope that you are breathing in plenty of happiness, love and success today!
#27 Please celebrate your birthday just like the star which looks shining brightly but hides itself behind clouds. I am wishing you a very special day.
#28 Have a day filled with fun and frolic and joy, just like a little kid. Happy birthday!
#29 How old are you, dear? I can't get it right, since you make me feel like a kid every time we meet. Thank you for that. Happy birthday!
#30 If I were to describe your beauty in one word, it would be – breathtaking! Happy birthday!
#31 I want to wish you the best of the world on your  Birthday! Hope your day is everything you want and wish for. Have an awesome Birthday love.
#32 You are very special and that is why you need an extra special greeting on your birthday. Happy birthday to you!
#33 On this special day, I just want to let you know that I am with you in thought, word, and deed. Have a happy birthday.
#34 Always remember that today is your family's chance to celebrate your many accomplishments. Happy birthday!
#35 May every gift be wrapped up in the bow of your love and may every celebration be livened up by your presence? Happy birthday to you!
#36 All your worries can now evaporate because it is time for a celebration of a lifetime.
#37 You are the birthday wishes that I made a long time ago. Now my wish has come true. Happy birthday my love!
#38 The best way to enjoy your day is to think of me as it slips away. Happy birthday to you, my love!
#39 Life's a lot better when we're together, so I'll always be here for you on your bday and every other day , too .
#40 Thanks for the awesome birthday gift, but the best one you could give me would be…you.
#41 You're the birthday girl whom I want to wish and love. Happy birthday, dear my lady!
#42 Happy birthday, my treasure. You are an amazing person and the most beautiful thing that happened in my life these days. Your birthday is a great reason to celebrate.
#43 Your special day is one of the greatest gifts that your loving husband gives you every year! Happy Birthday!
#44 On your birthday, I will sing you a song that says 'I Love you more than words can say' because it fits perfectly to describe how much I feel for you.
#45 May your birthday be the best one of your life. Let it be special, happy and filled with loving memories!
#46 May your birthdays become more festive, joyous and memorable with every year of your life. Happy birthday!
#47 Here's wishing you a wonderful birthday. I can't wait for all the surprises you have in store for me today. Have a marvelous birthday! #Happy Birthday Greeting
#48 Wish to have a lovely, happy and memorable birthday? Here I am to wish you even better in my very own way.
#49 Happy Birthday to my heart's only desire! Your love is like a delicious piece of cake without calories. It knows no age, no expiration date, and no artificial sweeteners!
#50 Here's wishing you a very happy birthday, my dear friend! I feel so blessed to have you in my life. Keep smiling, laughing, and loving…for God has given you a brand new birthday to celebrate every year.
#51 I love our secret rendezvous in the moonlight, and I love you even more for that. Happy birthday to you.
#52 Happy Birthday! I'll be thinking about you on your special day. May you have a memorable birthday filled with lots of joy and happiness. Have an amazing day!
#53 My wish for you is that on your special day, in addition to a very happy birthday, you will experience lots of peace, bliss, and happiness. Happy birthday!
#54 When the days are dark and my heart is heavy with sorrow, some of my healing comes from your presence.
#55 A new star is born in the sky every year. This means that you are capable of filling your life with wonderful and amazing things. Happy birthday to you!
#56 I know you are somebody who loves adventure, which is why I got you this cool birthday parachute from the internet. It should make your next skydive a lot more enjoyable, because it's prettier than normal parachutes! Happy Birthday, Sweetheart