Thank you messages are the perfect way to show your photographer how much you appreciate their hard work. After all, they capture memories that will last a lifetime! Not sure what to say? Check out this list of sample thank you messages. They are sure to bring a smile to your photographer's face!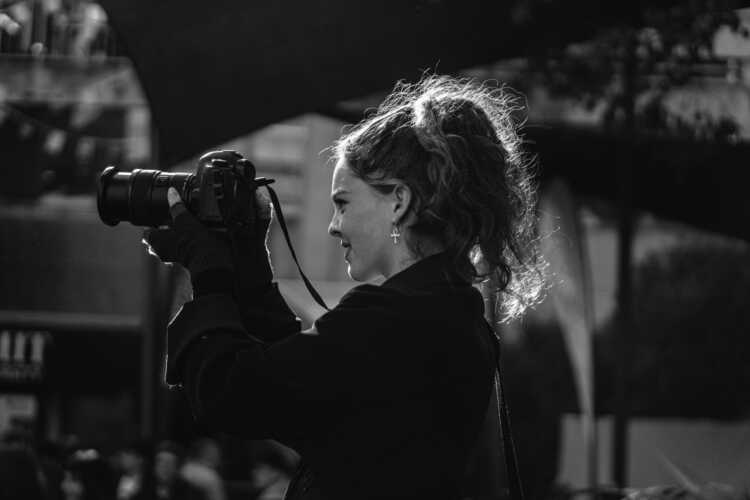 List
#1 We would like to express our heartfelt thanks for all that you have done. You took care of everything before the wedding, and you were always available on the day. Your calm but enthusiastic approach is a great balance, and we can't thank you enough for your hard work and your sensitivity in dealing with people.
#2 It was such a pleasure working with you! In an industry where it can be really difficult to stand out from the rest, there is no question that you are definitely one of a kind! We cannot thank you enough for capturing our important memories in such a special way.
#3 You did a wonderful job in looking after us on our day. From making sure we got ready in time to taking lots of beautiful pictures in different locations, you helped us to enjoy the moment and feel totally at ease in front of the camera. We were not stressed out or anxious because we knew that everything was under control!
#4 Your amazing talent has produced a collection of photos which perfectly capture our memories from start to finish. Thank you for your patience with all our requests and for going beyond what we expected from a wedding photographer. You are simply outstanding!
#5 We found it very easy working with you because your friendly personality put everyone at ease on the day. We are delighted with what you have captured, and it's clear this is this is more than just your job – it's something that inspires you creatively. The end result is nothing short of spectacular!
#6 You really managed to get the best out of us during the shoot. You are very relaxed and easy to work with, which makes it all the more enjoyable. We are thrilled with your photos, and we will recommend you to everyone!
#7 You did a great job in juggling between different shoots without letting anyone feel rushed or hurried. And the amount of coverage you managed in such a short time is amazing! Thank you for your excellent service, attention-to-detail and flexibility.
#8 Your energy and enthusiasm is contagious. We enjoyed our entire wedding day because we knew that everything was under control when working with you – from taking care of the little details before the big event to capturing every special moment on time throughout the day itself.
#9 We would like to express our gratitude for making our day such a memorable one. You had more patience with us than we deserved, and your creative eye captured all the tiny details that made it so special to us. We're also very happy with how you involved family members in a way where everyone felt comfortable and totally relaxed in front of the camera!
#10 Thank you again for giving us the opportunity to relive our wedding day through your exceptional photos. They are all simply stunning, and we will cherish them forever!
#11 You were an absolute pleasure to work with from start to finish. Your professionalism, attention-to-detail and great organizational skills really helped make our special day even more special. Thank you for everything!
#12 Thank you so much for all of your hard work that made our wedding day perfect. You captured every moment just as we had asked, and even made it possible for us to relive those special moments as we go through all of the photos you took.
#13 Thank you so much for being our photographer! You were so friendly and easy going, which helped make everything run smoothly on our big day – from booking through editing. The pictures are beautiful and also really captured the happiness and love that was present.
#14 You have a wonderful way with a camera – capturing not just a moment but an emotion in that moment, whether it is happiness or joy or longing or excitement. We have received endless compliments about our wedding photos – they told our story perfectly, from start to finish. And thank you for actually making me look good – I already feel beautiful at 30 weeks pregnant without to photo shop myself thinner, LOL!
#15 Thank you so much for the absolutely gorgeous pictures. We are amazed at how you were able to capture everything, even with our crazy wedding party! I especially want to thank you again for not freaking out when the zip on my dress broke right before I was supposed to walk down the aisle! You are fantastic and we really couldn't have asked for a better photographer.
#16 You did an amazing job capturing every moment of our special day. From behind-the-scenes shots that show everyone at ease to all of the wonderful candid moments that made me laugh or sigh when I saw them, your photos are truly amazing.
#17 We had such a great time working with you – from our first phone conversation through delivering our photos, it was clear that you are an artist who loves your craft. The photos you took captured so many beautiful moments of our day – especially the candids that showed all the emotions! Thanks again for doing such a great job and helping us to remember the best day ever!
#18 You do simply amazing work! Each photo is like looking at a perfect moment frozen in time. We had no idea how difficult taking photos could be, but you did it with ease and grace while making sure everything was exactly how we wanted it. You truly made this part of our wedding stress-free (which is saying something!)
#19 Thank you for giving me some of the most incredible photographs I've ever seen!! You were both professional & friendly which created an ambiance that allowed everyone to be themselves. We are so glad that you were there to capture our special day, thank you!
#20 Thank you for photographing our wedding yesterday!! You captured the entire evening so perfectly. All of our guests have been raving about your talent & how amazing the shots are. We are grateful beyond words!!!
#21 We just wanted to thank you for doing such an amazing job at capturing every moment of our wedding day! Your ability to step back, relax everyone and still capture all the subtle moments was incredible- we could not have picked a better photographer! Thank you again for everything!!
#22 You must be one hell of a photographer! – My wife's brother when he saw my wedding photographs after only seeing me behind my camera.
#23 We cannot tell you how much we appreciate what you've done! When we received your work it brought tears to our eyes – thank you so much! Your photos captured special memories that will be cherished for a lifetime. You are an amazing photographer and we recommend your services to anyone who is in need!
#24 We are very pleased with the work you've done for us. We appreciate all your efforts in making our event a memorable one by snapping all those perfect shots. It was amazing how you managed to click so many candid moments without letting anyone realize that you were there! Thank you for understanding our needs and fulfilling them perfectly.
#25 Thank you for capturing our wedding day memories in such a fantastic way! You have made it possible for us to recall this lovely day whenever we want, which is why we cannot thank you enough. The pictures are beautiful beyond words!
#26 Your wonderful photographs brought back the happy memories of my wedding day immediately after seeing them! They are everything I could have wished for and more. Thank you so much for your fabulous work!
#27 Thank you so much for all the time and effort you put into photographing our wedding day. You went above and beyond to make us happy, and we deeply appreciate it. We greatly enjoyed working with you – we felt comfortable around you from the very beginning, and we knew we had picked an excellent photographer.
#28 Thanks so much! Your pictures are simply amazing! Everyone is loving them, especially my girlfriend who is tearing up looking at them right now…she was really surprised by some of the shots they captured! We couldn't have asked for a better person to photograph our special day – not only does she have an amazing artistic sense but also is extremely patient with everyone involved in the wedding.
#29 Thank you for your beautiful work with our family! Everyone in the pictures looked absolutely wonderful, and we are very pleased with the results of your efforts. It was comforting to know that you would be there when something special came up unexpectedly during our shoot.
#30 We can't thank you enough for all your help on our wedding day! You made it possible for us to truly enjoy this amazing moment without having to worry about taking photos or missing anything. Your professionalism is extremely commendable, and we wish you all success in everything that is coming your way in the future!
#31 I am so delighted with my photographs from my mother's birthday party – they are simply perfect! Thank you so much for capturing every detail just perfectly – I can't wait to share them with my friends and family! It was such a pleasure meeting you and working with you – not only are your photography skills excellent, but you also have such an amazing artistic eye. Thank you again for everything!
#32 I'd like to thank the photographer for his/her great work at our wedding. The pictures turned out beautifully, and we will treasure them always. We'll be recommending the photographer's work to anyone who asks and if we ever need any more professional photos taken in the future we will definitely call on your services again.
#33 Even though you were on the clock, it was a pleasure to have you enjoy our day with us. The pictures that you took are beautiful and will be cherished for the duration of our lives. We are very grateful for your services.
#34 You captured the day perfectly. Your work is outstanding, and we are extremely happy with the results. Thank you for all your hard work!
#35 We love the photos! You were beyond amazing to work with, and we would like to thank you again for helping us capture our special day. The pictures are absolutely beautiful.
#36 Thank you so much for delivering such an exceptional product. We are thrilled with everything from start to finish, beginning with your approachability and continuing through the quality of service provided at every stage. You have been a pleasure to work with, and many guests commented on how great you were too! We hope that our paths will cross again soon – perhaps at one of my sister's weddings?
#37 I just wanted to shoot you a quick email to let you know how much I appreciated your work. The photobooth was amazing, and everyone loved it! You really helped make our wedding day special for us.
#38 Thank you so much for coming out on that cold winter night to photograph our beautiful wedding ceremony. The pictures are fantastic, and we truly appreciate all the details in each one of them. Thanks again!
#39 You were wonderful to work with, very accommodating and flexible when things got crazy during the event! The photos turned out great, especially considering the lack of light during the reception. Thank you for capturing these precious moments for us.
#40 Thank you ever so much for being part of our big day! We are thrilled at how everything came together…and especially with the photos. We will remember this day forever thanks to you!
#41 Your hard work and kind nature was invaluable – we couldn't have asked for a better photographer. Thank you so much for your professionalism and amazing pictures – we truly appreciate everything you did and will treasure these memories forever.
#42 I just wanted to say thank you again for all of your help on our wedding day! You were extremely professional, enthusiastic, and quick thinking…it was perfect! I appreciated how smoothly the day went with such a talented person by my side. Please feel free to use me as a reference anytime in the future since I know there is no doubt about the quality of service that you provide.
#43 I have no words to thank you for capturing so many precious memories on our wedding day. You were professional and captured all of the moments that we wanted including the little details that other photographers would probably overlook. We really appreciate everything you've done!
#44 Thanks again for helping us remember this momentous occasion with outstanding pictures. We will always remember how wonderful these pictures came out, especially since it was your first time photographing people in dresses. The level of professionalism you brought to the table made it easy for us to relax and enjoy the process without having to worry about anything.
#45 Thank you so much for taking such beautiful photographs at my wedding! I am overjoyed not only by the stunning quality of the pictures, but also with the way you captured every special moment with such artistic flair. You made it so easy and enjoyable for us all!
#46 Your pictures turned out great, and we were very impressed by your choice of angles and poses. We look forward to doing business with you again in the future if we need anything else shot.
#47 I'm glad we chose you as our photographer because not only would our photos have been amazing but your presence was a calming influence on everyone involved. Thank you for leading my big day!
#48 Thanks for coming today – I know how busy photographers are! It is really appreciated that you took time out from your schedule to be here. The whole family loved having their photo taken; it was really wonderful!
#49 I really like the pictures you shot for us, and I am glad that we chose you to do our wedding photography. It was an awesome experience which went by very smoothly. You are one of the nicest people I know; I'm so happy to have met you!
#50 You captured some amazing moments on our wedding day. The pictures came out beautifully, and it is fantastic how well they complement the vision I had in my head of what the day would be like. Thanks again for everything!
#51 We were very impressed with your work at first sight – not just because of your photographic talent but also due to the warm aura that emits from your camera lens. We will never forget how courteous and helpful you were throughout the process.
#52 We are deeply grateful for your hard work, effort and attentiveness to detail during our wedding day. Even though you made us laugh a lot, you were still very professional at all times. After seeing the pictures of our wedding, we know that it was money well spent!