Sending a good luck card to someone is a great way to show your support and wish them the best of luck in their endeavors. Whether they are starting a new job, heading off on a big adventure or simply taking an exam, these good luck greeting card messages will help you say 'good luck' in style. Here are some examples of what you can write in your card.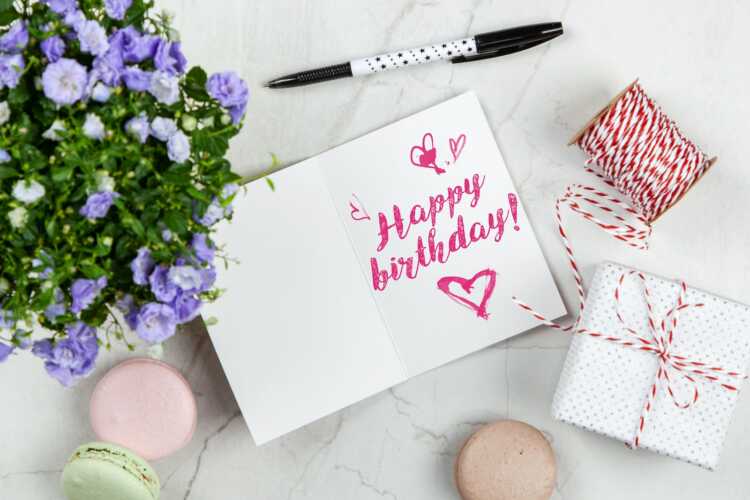 You are the most amazing person that I have ever met. You are an inspiration to everyone around you, and people look up to you. I hope your dreams come true soon!
***
I can always count on you to say good things about me, which has helped me earn the respect of my peers. Thank you for being so supportive of me. Everything I have is because of you.
***
May the odds be ever in your favor! Good luck on this test/job interview/date!/etc.
***
I know that anything is possible if someone believes in it enough, and that's why I believe in you! Whatever goals or aspirations that are listed in your future, just know that I am here cheering for all of them to succeed!
***
Just like the bee needs to make honey, I need to give you a little cheer before your big endeavour. You deserve all of the luck in the world!
***
Since our friendship is based on respect and caring for each other, I wish you lots of luck as you take on this challenge. I know that nothing will make things better if we both work hard together, but success will be inevitable if we do!
***
I hope that this day brings you lots of good luck and happiness! Have a fantastic time out there, and know that my thoughts are with you always.
***
Good luck is all anyone can give another person because it takes their own effort to achieve results. That's why I am wishing you as much as possible right now!
***
You are such a kind and caring person to everyone you meet, but I am your number one fan. You always make me feel like the luckiest person in the world when we get to spend time together! I hope that luck continues with you on this big day…
***
I know that it's only possible with hard work and dedication, but I want to wish you nothing less than complete success throughout whatever endeavour you pursue today!
***
I wanted to wish you good luck. I know how much this means to you, and I know that you can do it. You've never failed before, and if anyone can do it – it is you!
***
You have done your best to prepare for this day. Now you just need some luck to go your way! Anything that you need to succeed, I hope it comes your way today.
***
I wanted to let you know how amazing you are. You deserve all of the best things in life, and today is no different! Wishing you good luck on whatever it is that day holds for you.
***
That is what friends are for, right? All of my support goes with you into that exam or presentation or job interview. Whatever happens, just remember that I'm cheering for you 100%!
***
Best of luck on your journey ahead; keep in mind that even though it might get tough – never forget who you are and where you come from.
***
You have the strength and courage of a lion, so I know that if anyone can do it – it is you! You will get through this challenge with flying colors because there is nothing that you cannot accomplish when you set your mind to it.
***
I wanted to wish you good luck on your test today. It's been one month since we started studying together, and I think everyone in our class knows everything about our subject by now! Good luck though; I'm not worried at all…
***
You have been a great friend to me, and I just want you to know that if there is anything I can do to help you with this – please let me know. Good luck!
***
I hope that before you read this, more good news came your way. Congratulations on being so successful! Keep it up, because I am right behind you 100%.
***
Good Luck! The road might be long and difficult, but I promise that the journey will be worthwhile. You are going to succeed no matter what happens, so don't ever give up! Keep fighting until the end!
***
I am so excited for the amazing future ahead of you! It is going to be an adventurous journey, and we will tackle it together – one step at a time. Do not be afraid of failure – embrace it as a learning tool. Good luck with everything that comes your way this year!
***
You are such an incredible person with such great qualities I hope that all of your dreams come true just like you always help me by being there when i need someone to talk to i wish nothing but good luck for the rest of the year on you cause its truely deserved.
***
The journey getting here has been long and difficult, but I can tell how much pride you take in accomplishing something despite any difficulties that stand in your way. Keep up the good work!
***
When you are down in the dumps, I always look forward to my time with you when everything is back to normal again. You are so good for my health and well-being, and I can't thank you enough.
***
You have always been there when times get tough, and it's so great to know that someone like you is looking out for me. I hope nothing ever changes between us because of that!
***
I believe that your future is an incredibly bright one, just based on how many things that you accomplish without even trying. Your mindset inspires me every day, and I wish for your dreams to come true soon!
***
I wish for nothing more than for your dreams to come true. You work so very hard and never complain about any of the obstacles that life throws at you, and I think sometimes we forget how amazing that is.
***
Tomorrow is an important day for you. I hope all of your dreams come true and that you succeed in whatever pursuit brings you happiness.
***
You are a truly amazing person, and this world would be a better place if everyone was just like you. I wish for nothing more than for your biggest dreams to become a reality because I know that the sky is the limit for you.
***
I cannot wait to see what greatness comes from your life, because I have no doubt it will have an incredible impact on the future ahead. You are going to do so well tomorrow! Keep up all of the hard work because it is definitely paying off.
***
Never stop dreaming, never stop believing in yourself because your dreams are vital to the future of the world. I hope you reach all of your goals and more!
***
I am so proud of you for accomplishing what no one thought you could possibly do, but most importantly for being able to accomplish anything that comes in life after making it this far!
***
Always remember how amazing you are! No matter what obstacles may get in your way, just keep working hard and you will overcome them all. I'll always be cheering for you, so don't stop fighting!
***
The world is a better place with people like you in it. I don't know what I would do without someone as awesome as you to be my friend! Just promise me that you won't ever change, because the way you are now is perfect!
***
You can accomplish anything if you just believe in yourself. Keep working hard and believing that every day things will get better than before. Remember that no matter how bad life gets, there are always good parts around the corner, so just hang on until then!
***
I am so proud of what you have accomplished thus far! All the time, energy, and effort put into this goal has not gone unappreciated. Wish you all the luck in the world. Not that you are going to need it, because you have enough talent and positivity to get you through anything.
***
So many people think of you as a role model because you are so kind, determined, and hardworking! I look up to everything that you have done and aspire for it in my future. Wish the best for you and am confident all of your dreams will come true!
***
I know this means a lot to you. I see the hard work that you have been putting in, and I just wanted to say congratulations! Keep going, everything will be alright!
***
I am so proud of what you have accomplished. It's not very often that someone can accomplish things as great as yours. You are a father, a husband, a student…you're basically a superhero with all these amazing roles that come along with your life. Just keep being awesome!
***
I know how stressful it is trying to balance school and work while keeping up friendships and family relationships. There's only one thing left for me to say: good luck!
***
You are such an amazing person when it comes down to it – kind, caring, and generous. This is not just limited to me though, but everyone that you meet. You are one of the most caring people I know, and it's hard to see that sometimes because of how modest you are.
***
Keep up all the work! Your teachers love you, I love you…and your family loves you too! There isn't anything stopping you from succeeding in life except for yourself. Whether or not you believe in yourself is something only YOU can control.
***
You deserve the very best in life because of who you are as a person. Keep pushing yourself forward so nothing can stand in your way! No one should ever stop believing in themselves when they have such a strong support system around them like yours truly.
***
Friends and family can sometimes be a handful, but they also know how to keep you going in life. I am always here for you if you ever need someone to talk to! You are such an amazing support system for everyone around you, and it's not fair that we get the privilege of having someone like yourself in our lives. Keep working hard!
***
Life is very short, but what matters most is how we would like people to remember us once we have passed on. It won't be because of all the awards or trophies that we will have earned, but because of all the love and happiness that we have given others along the way. That is what life truly means. Congratulations on being a light in this world!
***
You are an inspiration to everyone around you. Just by your presence, you make the world brighter for people like me. Keep working hard because I know that you can achieve greatness in life. Remember that all of us believe in you!
***
You really deserve to be recognized for how awesome of a person that you are. You help out others in order to better their future, which in return helps our community grow in bigger and better ways than it already is now. Thank you for everything that you have done so far, and keep up the amazing work!
***
Your success is my success, which is why I am sharing this good luck with you on your special day! You may not know it yet, but everything that you want to happen will happen if you keep believing in yourself. So go out there and show the world what you are made of!
***
I have always been proud to call you my friend. You have a heart of gold, and I appreciate every moment that we spend together. I wish nothing but the best for you on your birthday!
***
You are such an amazing person, so don't ever let anyone tell you otherwise. Never stop dreaming big, never give up hope in yourself, and never doubt your potential because all of those things define who you are as a human being. Keep going after what makes you happy until it is achieved!
***
People like us can accomplish anything if we put our minds to it. We all know that inside of you is the power to make anything happen, which is why I am wishing for good luck from the bottom of my heart!