Employee appreciation is an important part of a healthy and productive work environment. Thank your employees for a job well done with one of these heartfelt messages. Whether written or spoken, these messages will let your employees know that they are valued and appreciated.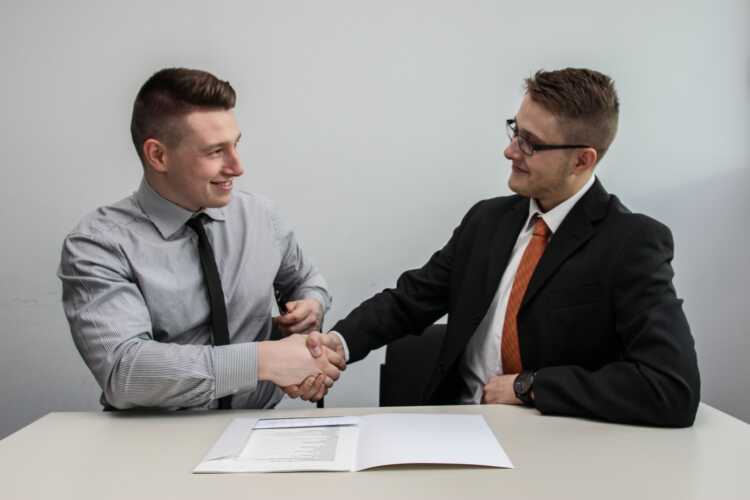 List
#1 I never thought I would have to say thank you to someone for doing their job, but I'm saying it now. Thank you for being the best at what you do and providing me with the tools to make our business better.
#2 Thank you all for working so hard this past year, and making it a tremendous success. You are what makes us great! Here's to another year of teamwork, mutual respect, and growth! Wishing everyone a happy holidays! May your New Year be the best ever!
#3 If appreciation is measured in time, then I lack words to express my gratitude that can cover all that you do. You stare long hours into the night without hesitation or complaint; there isn't much I could ask of you that you wouldn't be willing to do. Thank you from the bottom of my heart for being not simply a good employee, but a great friend.
#4 When your people feel appreciated, they can go places and do things. They sense personal recognition coming from their leader and it encourages them to work harder & smarter. Thanks for all you have done – I Know we couldn't have done any of this without YOU!
#5 I don't take lightly the responsibilities entrusted to me as manager of this team. There is quite a bit that goes into keeping everyone on task, inspired and ready to roll up their sleeves at a moment's notice. You are key players in making sure those objectives get tackled head-on every day, so I thank you from the bottom of my heart.
#6 We've been through a lot together, but I think we're going to be able to say that our best is yet to come. Our future is a bright one, and it's because of all your hard work that we can continue going in this direction. You mean everything to us, and you always will. We couldn't do any of this without you!
#7 You are what makes me look forward to coming into work every day — not just an average joe-schmoe who does his job part time while he studies for midterms, but someone truly invested in our company's well being. Thank you for giving your all–it means more than you could know.
#8 Thank you for all your amazing work this year! Your attention to detail, dedication to excellence and overwhelming capacity for hard work has brought us to new levels of success. I am very grateful for everything that you contribute on a daily basis, and look forward to continuing our journey together.
#9 You are the best thing that has happened in my professional career — I believe in your leadership skills, your potential and the team's vision. You have built a solid foundation filled with loyal customers who support what we do! I'm happy for all your wonderful achievements – Bravo! Wishing you much more success in 2014!
#10 Here's something I want you to take away from today: I appreciate every moment of effort you give towards making this company work. I appreciate you, and the fact that every day you get up and come into work ready to do whatever it takes to make our business better.
#11 I can't begin to tell you how impressed I am with your hard work and dedication. Week after week, you impress me more and more, exceeding my expectations time after time. I'm so glad that you are part of this organization.
#12 If there were a few key components to the secret behind our success, it would be that we have an amazing team working alongside us. More than anything, thank you for your loyalty and for believing in me when no one else did.
#13 You make me look good on a daily basis. For all the help and support you've given me over the years, I simply want to let you know how much it means to me–and how great of an employee you really are.
#14 We are so lucky to have you on our team. You are the lifeblood of this company, and I can't imagine what we would do without you. You deserve all the credit in the world for everything that you do for us, and let me tell you, it is noticed by everyone around here who works alongside you. Thank you!
#15 It's rare to find an employee like yourself who goes above and beyond every single day. We feel incredibly fortunate to call you one of our own, because working with someone like yourself makes us better professionals than we ever could be alone. It has been a true privilege getting to know you over these last few years; thank you for your loyalty and commitment to excellence!
#16 Your ability to understand, anticipate, and resolve issues before they even arise makes me wonder if there is anything you can't do. We may be a smaller team, but we run like the biggest company out there because of your leadership and dedication.
#17 To many people don't see it, but I know that you are working hard to make every project look flawless under my name. I appreciate all that you do to make me look good in front of our clients. It means more than you know!
#18 You are an invaluable part of this organization, and while others might try to come for your role (don't worry, they always fail) rest assured no one would dare tangle with us without you at the helm. Thank you for continuing to lead us through thick and thin with wit and grace!
#19 You're a legend, plain and simple. Your work ethic, your drive, your kind heart — what more can I say? Well how about this: you have been very good to me and the company as a whole, so here's to some fun.
#20 I may lead our department, but you are without a doubt my better half when it comes to hard work. Our team would not be nearly as strong without your help keeping things afloat in the background. I sincerely thank you for that!
#21 Your efforts are much appreciated by all of us here at [COMPANY]. You seem to know what needs done before any of us even has time to think about it because you're always prepared. Thanks so much for your dedication and service!
#22 You're always so encouraging and supportive. I can always count on you to be the first one here and the last to leave. It is refreshing to know we have such a strong leader in our corner. Your values and principles will never be forgotten, as they inspire us every day.
#23 If there was ever a person I wanted on my team it would be you, [WELCOME NEW TEAM MEMBER]. Your work ethic, kindness, and positivity are an absolute inspiration! You bring something special to this company that we all benefit from immensely — thank you for everything that you do!
#24 Your drive and determination is something to admire. You go above and beyond what is expected of you, and it makes a huge difference in the success of our team as a whole. I truly appreciate your commitment to excellence!
#25 Thank you for all you do, especially when no one is looking. It's because of dedicated people like you that we are able to provide such stellar customer service day in and day out. Keep up the excellent work!
#26 Your work ethic is like none other; your energy and passion like no one else's; your ability to take on any task at hand without batting an eye like nothing I've ever seen before. If people knew half of what goes on behind the scenes, they would never stop thanking us for having such a dedicated hard-worker as someone who is part of our team.
#27 I'm not sure that I can put into words how glad we are to have you on our team and in our lives. The energy you bring with everything is amazing, and the way you take care of both home and work is an inspiration to my wife and me alike. Thank you for everything that you do; it makes all the difference!
#28 Your positive attitude has been such a blessing to everyone around here! We know times get tough, but your ability to keep a smile on your face no matter what situation we find ourselves in is truly remarkable. It means more than just about anything else in this world that we have someone like you who treats every day with such positivity and optimism.
#29 I know that you work hard for us, but I also know that you put in just as much effort when it comes to your family. Thank you for everything! Your efforts are noticed and appreciated.
#30 When we were about to make an offer on this business, I knew it would be the best decision of our lives if we did so with your help. However, what really sealed the deal was knowing that you believed in it as much as we did. We're going to do amazing things together –- starting now!
#31 There is no way around saying this: THANK YOU! I don't know how many times I will say thank you before you realize how grateful I am for having a helpful hand like around here. It really does take a village, and because of you that village is constantly growing.
#32 Your commitment to the team has been unmatched from day one until now, and it's going to stay that way. Your hard work never goes unnoticed no matter how much time goes by because you constantly show us why we hired you in the first place. You're irreplaceable!
#33 When I saw your application come across my desk for this job opening, I knew from the very first moment that you were going to make an impact around here…and boy did you ever! There isn't a single thing about your work ethic or your attitude that could be improved upon –- not even a little bit. Thank you so much for everything that you do!
#34 We know that your work is never done, and yet you continue to perform at a level that makes it all look easy. Your ability to keep moving forward even in the face of adversity is one of the many reasons why we are so lucky to have someone with your capabilities on our team. Never stop being you!
#35 You've been working for us for years now, but when I think about everything you do around here, it feels like it has only been days or weeks. You are truly an asset to our company in every way possible, and I honestly don't know where we would be without you. We are so grateful that you were "our guy/girl" from day one!
#36 I want to thank you for everything. For your tireless work ethic, for always being positive, and for setting the example of excellence that everyone strives for. Without you, this company would be lost.
#37 With our recent success in mind, I wanted to say thank you. You've worked hard every day on new ways to keep us motivated and on top of our game. Keep up the great work!
#38 You have made it possible for our team to reach higher ground than we could have ever imagined when I first took over this role. To think where my head was when this all started vs. where we are now is like night versus day. Thank you for believing in my vision and making it happen, brick by brick!
#39 As you know, the last few months have been rough. Through it all, you never once seemed to doubt this company's potential or my ability to steer us in the right direction. Thank you for always having my back and standing tall every time I needed someone by my side.
#40 Doing great work is one thing, but consistently doing so is another thing altogether. You do both every day of the week, with an unshakable passion that has our whole team cheering! WOW!
#41 Your integrity is without parallel. Your drive is unparalleled—you refuse to give up on anything until it absolutely perfect, even if that means putting in extra hours behind closed doors. We can't thank you enough for who you are and what you bring to this team.
#42 I want to thank you for all that you do and have done. There has never been a more selfless, tireless worker than the one holding this pen right now as I write these words of gratefulness. You are appreciated, respected, and valued by me and everyone here at the company!
#43 Without you, we know less than we should about where our money goes. Thank you for spending so much time making sure we're getting the best return on our investments possible—you truly make it look easy!
#44 Thanks for helping us get back on track today; your hard work and dedication is always invaluable. We couldn't do this without you!
#45 It's hard to remember what life was like before you came along—not just for me, but for the whole company. You are an essential component of who we are and where we're headed in the future. Thank you for all that you do!
#46 When I look back on how far we have come since I first started this business, it makes my head spin to think about how different things could be without your help. It is nothing short of a miracle that you do all that you do with no complaints or signs of slowing down. Thank you!!!
#47 Thank goodness there are people like YOU making sure everything gets done efficiently around here, because if it were up to me, our output would be less than half of what it is now. Thank you for all that you do and all that you are!
#48 You really came through for us when we needed it most. The even better news? You've done it so many times, there was nothing to worry about in the first place! Keep up the great work!
#49 I want to thank you for everything—for your tireless dedication, for your willingness to go above-and-beyond every day, and doing whatever needs to be done without a single complaint. We couldn't have come this far without you—thank you!!!
#50 There is a reason why they say "Great things happen in small packages." You represent excellence in every sense of the word, and I feel fortunate to be working with you. Many thanks for all that you do!
#51 You are constantly pushing me to go further than what I thought was possible. With your help, there is no telling how far we can really go! Thank you SO much for everything you do for this company—we owe our success to YOU!!