When someone responds to your request or reaches out to you, it is important to thank them for their efforts. Saying "thank you" not only makes the other person feel appreciated, but also lets them know that you are grateful for their actions. Here are some sample ways to say thank you for your response: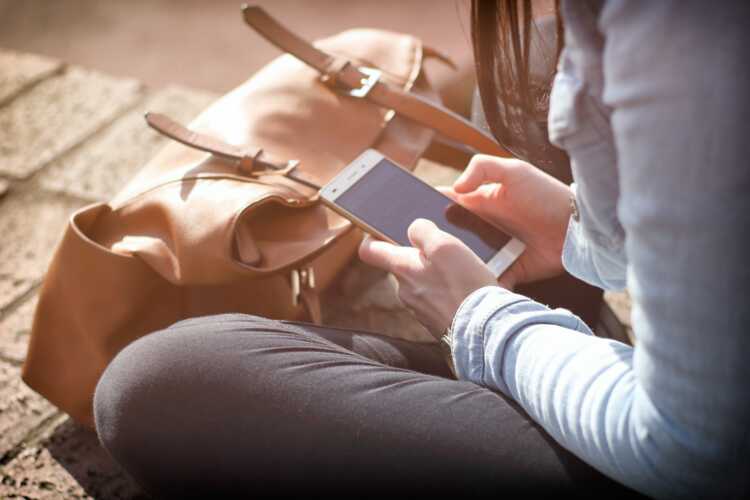 List
#1 You put so much care and detail into the response you sent to me that I can't thank you enough. You've given me brilliant insights, and it's exactly what I was looking for. Thank you!
#2 You have been a fantastic help to me in clarifying some of my questions. Your prompt and detailed response is something that speaks volumes about the company you work for, and I thank you for your professionalism
#3 I can't thank you enough for going through the trouble of getting back to me with such a crucial answer to my question. It's not often someone takes their time out like this, so I really appreciate it
#4 Your promptness has amazed me! Thanks a lot for replying so soon. This is a rare quality these days, and I'm happy to see that there are still people who take pride in what they do
#5 Thank you so much for being helpful when no one else was willing to take up the challenge. You've been very supportive and I really appreciate your efforts
#6 I can't thank you enough for all the information you sent through to me. Everything was spot on, well-researched and accurate. You've been a great help
#7 There's a reason why I'm a loyal customer of this company – it's because people like you make working with them such a pleasure! Thank you for going out of your way to provide me with the information that I needed.
#8 Thank you very much for sending through what was probably one of the most comprehensive answers ever! It's actually quite rare these days to find as much patience as yours when it comes to answering questions from clients. Thanks again
#9 You have been extremely helpful and insightful with your response, and I would like to thank you for that.
#10 I've already thanked you by email but want to reiterate how much I appreciated getting a personalized response from you rather than the automated message that other companies usually send out. Thank you!
#11 Thank you very much for replying so quickly – this is exactly what I was looking to find out, and it has been great speaking with you directly.
#12 Thanks again for your quick reply; it's very efficient of you! It looks like everything is perfect, thank you once again!
#13 Your reply was so full of information and so easy to understand that I don't really know how to thank you enough. It's just what I needed, and it will help me no end.
#14 I'm impressed with the way you've answered my questions – not only did you give me some great answers, but five minutes after sending off my email I had an answer back from you! Thank you very much for your speediness as well as the information.
#15 Thank you for your quick response; it was helpful beyond words. You have put together a great explanation of things I need to know, and it is very much appreciated by this customer like myself..
#16 Thanks for resolving my query. Your response helped me to figure out what I needed to do, and your insight was greatly appreciated. Thank you for taking the time to address my question so thoroughly.
#17 Thanks for the detailed response on how X works, it is exactly what I wanted to know! It's hard when you're trying to figure out something new but having someone there who can help with that makes a huge difference..
#18 Your help was very much appreciated. You gave me some solid answers that helped me figure things out, and made it all so easy! Thanks again for being so patient with me while figuring everything out.
#19 I really appreciate your quick reply – it has given me some great insights about this subject which will be of tremendous help in my research on Y..
#20 Many thanks for your thorough answer. I now understand the ins and outs of this matter, and feel satisfied that you have taken care of my concerns.
#21 I really appreciate how quick you were to respond to me. There was so much helpful information in what you sent through – thank you!
#22 Thanks for your help with this issue. You've been great at understanding where I'm coming from, and it is very much appreciated by someone who knows next to nothing about Z..
#23 Thank you so much for getting back to me on such short notice! Your explanation made a lot of sense, and clearly showed that you had put a lot of thought into it – which is exactly what I needed form this discussion.
#24 I wanted to take a minute out of my day just to let you know that I appreciate the time and effort you put into your responses to my questions. You gave me some great insight, and it's exactly what I needed..
#25 I really do appreciate how quickly you've replied to my requests for information – not only have you provided me with quality answers, but you did so within minutes of receiving my email! Thank you very much!
#26 Thank you so much for getting back to me so quickly. Your explanation was easy to understand, and it answered all of the questions that I had. Much appreciated..
#27 You are simply wonderful at helping people out! You made everything very easy for me because of the way you explained X – thank you!
#28 That was such a fast response! I haven't had to wait for answers like this before, and it really impressed me. You know exactly what you're talking about, and that's going to help me a lot.
#29 Your input gives me the chance to understand the work flow better, and to look at possible options for doing things differently if necessary. Thank you so much for taking the time to get back to me with all of this information.
#30 Thank you so much for taking the time to get back to me on this matter. Your quick response has really helped put my mind at ease, and I feel like we're not stuck in this situation anymore!
#31 It is rare to find someone as helpful as you have been, so thank you very much for your patience with all of my questions and concerns today. It means a lot to be able to count on such an experienced professional.
#32 I couldn't help but smile when I read your email because it was just the information that we needed! And we've even managed to work it into our plans perfectly! Thank you for such a fast response.
#33 You've been really helpful and I appreciate your time, but also the detail you went into with answering all of my questions. It's great that we can rely on people like you when we get stuck in these situations!
#34 Thank you so much for taking the time and effort to get back to me with the information I needed. You did a fantastic job at explaining everything so well and even included some important details I didn't know about before.
#35 Your email was an answer to my prayers because it contained exactly what I was looking for. You were such a blessing today and relieved such a big stress off my shoulders by just getting back to me quickly with clear answers.
#36 I am incredibly thankful that you've taken the time to get back to me on this matter, and I appreciate the clarity of your explanations. It's made things much more straightforward for me, and I'm glad we can work together like this!
#37 It was wonderful getting all these details from you in such a timely manner because it really cleared things up for us. It definitely makes our job easier knowing we can count on people like yourself who are reliable with their information.
#38 Thank you so much for everything you've done to help out on this project, especially taking the time today to give us what we needed when it counted. You really went above and beyond with the service you provided us which is very appreciated!
#39 I really appreciate your effort in sending me all this information. It was so helpful in helping us make an informed decision about our plans. Your efforts are greatly appreciated!
#40 You were very quick in responding to my letter/email, and I am grateful for the time you took to put together such a well thought-out answer. Thanks again!
#41 Your prompt response is just another reason why I enjoy working with your company so much! Thank you.
#42 Just wanted to say thank you for getting back to me so quickly with the information I requested. The news was exactly what I expected to hear, so it didn't cause any extra concern.
#43 Thank you so much for getting back to me on this question. Your quick reply helps me get started with my assignment immediately instead of waiting until tomorrow morning. Thanks again!
#44 I appreciate your help in answering my questions today and hope that we can do business again sometime soon!
#45 I was about to give up finding the information I needed, but I'm so glad you came across it for me. You really went above and beyond. Thank you ~
#46 Thank you so much for your response, I am very grateful for this information as it helps me greatly.
#47 Thank you so much for taking the time to respond all of my questions and requests so carefully and thoughtfully – thank-you!
#48 I wish more people would reply like yourself. You've been a great help, spare no detail or effort in answering my questions. I thank you for that.
#49 Thank you so much for such a quick response, that was amazing! Also, thanks for the information you gave me, it will definitely come in handy!
#50 I really appreciate your help and time answering my question/request. It was extremely helpful and I am very grateful to have received such a detailed answer from you ~
#51 Your response has been most informative and helpful and if at all possible would like to know how much it would be per hour should we need further assistance at some point.