Moving to a new home can be an exciting and scary time. Whether it's your first home or you've moved many times before, it's always nice to have good wishes from your loved ones. Let the special person in your life know that you wish them luck on their journey with one of these 50 thoughtful good luck messages for their new home.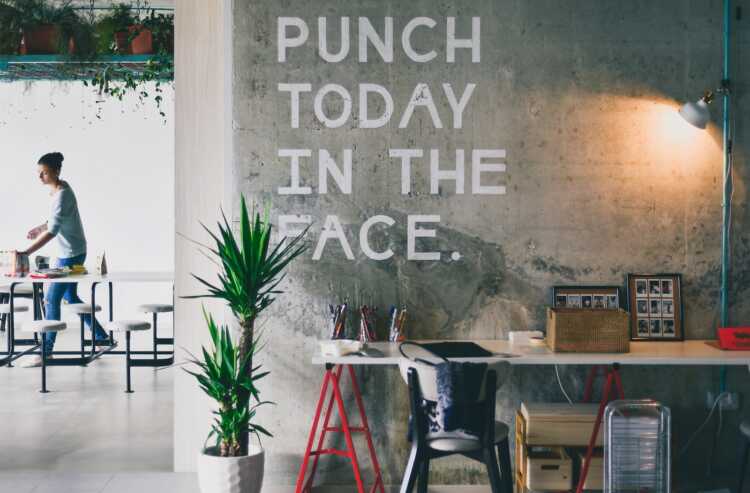 Many congratulations to you for your new home. I am sure you have had many good memories in your old house. But now it is time for new memories! Aim to make this house feel like home to you, and remember that a home can be wherever the heart is. With lots of love from me to you, good luck in your new home!
***
Although we are saying goodbye to an old place, we are welcoming a new one. I hope it will be the best place where you can enjoy your life and each other's company even more than before. All the best!
***
I was so happy for you when I heard about your new home. I am sure you will fill it with happiness, laughter, meals with family and friends, and pictures of loved ones. You deserve to have a place you enjoy spending time and talking. Best wishes for many incredible years in your new home!
***
My dear one, you deserve to have a place that is filled with love and warmth because it is your home. You've been through so much since moving out of your old house, but look forward to enjoying this wonderful house full of memories now that it's your own.
***
Congratulations on this great news! It's a wonderful feeling to know that you have a home to call your own. Have some time now to get settled in before the rest of the world invades it with their unwanted clutter. Good luck and enjoy your new home!
***
Let's say congratulations on your new home! This is a very exciting move for you and I want you to know that it will be easier and more fun as soon as you are settled in somewhere where your possessions are not under threat from an earthquake or flood. I wish for you good luck in all areas of your new life.
***
I am sure that your arrival home will be a wonderful moment for you and your family. The arrival to your new home is a beautiful moment where you meet the people who are going to make this place yours. We do not know much about our future, but I think that this moment will leave something great and precious in our memories. Good luck!
***
It's time to bask in the joy of moving into your new house. I wish you a happy arrival and are ready to have many wonderful moments with all your loved ones. I know that it is also a moment where you will feel how much your family means to you, and they will be around you as much as possible. I am sure that this is a very important moment in your life and one of the most important things.
***
Here you are! The house where many great moments are waiting for you, and of course, the sweetest family members. Since many years the house has been like a safe place where you could be yourself, with all the people who have grown with you. I wish for something even better than that.
***
The saying goes that where the heart is, there is home. But the mind and body can be at home in a variety of places. No matter what your new place is like or whether it satisfies you completely, I'm sure they will all have their moments of joy. Take time to frame the best parts and remember them as you continue to explore possibilities in your new home over months or years! Good luck!
***
Wishing you all the good luck in your new home! Remember that this house is not a mere structure; it is an expansion of your life. It is your opportunity to create and see new possibilities. Let this house be a place where you enjoy yourself, have fun with friends, celebrate Christ's love, and nourish the body by eating healthily and taking time to rest. Best of luck!
***
Congratulations on your new home! I hope it will be a haven from all the pressures of the outside world—just as every place should be. Knowing you are getting somewhere makes me excited for you and my family because we know that it means that we can all move forward together (in spirit)!
***
Congratulations! You've accomplished so much. You found a home that makes you excited, put the deal together, and now you're moving in to start your new life. I'm wishing you good luck in any challenges ahead. Good Luck!
***
I know how exciting it is to start a new life in a new home. This is not only a home where you will live but also one where memories will be made. I am wishing you many good memories with family and friends here in your new house. Have a great time here!
***
A dream becomes a reality when you have the courage to pursue it and make it happen. Congratulations! You've done it. This is your new home and all your amazing family in it! Congrats, enjoy every second of it.
***
What an exciting day you are having! Are you moving into your new house? I am so happy for you, and I wish you a long time of happiness here! Have a great time here in this place where you make memories that will last a lifetime. Good luck!
***
The thought of moving would have made you miserable if you weren't happy to be done with it. Let the experience prepare you to enjoy a place where things are not perfect, but there's plenty of room for improvement and growth. Your new home deserves it. Best of luck to your family.
***
I am excited for you that you have a new home and looking forward to seeing your family grow in their new space. It will not only be a place where you live but also a place where you create memories that will last forever. Good luck, friend!
***
You had my heart racing when I heard the news that you got a house! Now it's time to get back to normal so we can hang out again. It's been too long since we went out together and had fun.
***
You are brave and courageous to have gotten your own place! I am sure you will be able to make it a wonderful home with the skills and creativity you already possess. May the walls of your house echo the laughter of your children, who will soon be able to run around freely in your backyard! Good luck!
***
I am so happy for you that you have a new place where you can create amazing experiences with family and friends. May it wow them too! And please remember me when it's time for you to redecorate. Good luck!
***
Congratulations on moving into your new home! I hope it looks as nice as you imagined. The requirements are not too tough, and plenty of things can get broken or misplaced in a move. Even if it doesn't look like the pictures in your mind, this house will always be special to you, and that's what matters.
***
Congratulations on getting into the place of your dreams! I am sure you have a lot of plans there that will make it all worthwhile. I know you're excited about your new healthy happy home. I wish you all the best!
***
You are so brave to move into your own place! Being an adult is hard and stressful, but it is also rewarding. You made a wise choice. I wish you luck and happiness on your new journey through life!
***
Congratulations on moving into your dream home! I am sure it will be a wonderful place to raise children and celebrate many life events. May good things happen to you in this house that will make it truly yours.
***
I'm glad you got your own crib! Now you can decorate it how you want and make it your favorite space on Earth. Your house is more than a place to lay your head at night. It is the place of your dreams and the place where lasting memories are made. It will be even better when we are all together over there to celebrate and make more memories.
***
Congratulations on getting into your new home! I can't wait to hear all about it when we meet up! Good luck with unpacking and settling in, and don't forget to get some rest in between. Just remember that time flies, so be sure to enjoy this stage.
***
I am so happy that you decided to take the step and buy a new home. It has been my experience that when people decide to grow, it's exciting. I know you will be great in your new home. If you need any help, my number is always available to call. Good luck!
***
I was so excited when I heard the news about your new house! My vision for you is a life filled with love and laughter, warmth and memories, good food, wonderful company, and lights of Christmas trees all around this beautiful place. May you always be happy in this home. Good luck!
***
I can't think of a better way to start the new year than to move into your new house! May this home carry all your hopes, dreams, and aspirations. It will be the foundation that supports you when life is stormy, the place where you find refuge when it feels like the world is falling apart. This place will nurture you and protect you. May God keep blessing your new home with joy and peace each day. Best of luck!
***
When my parents moved into their first home, my mom told me that she would always remember how big and beautiful it was. I am happy that you, too, have a new home. I hope it is as big and beautiful as you want it to be. I wish you all the luck in keeping yours safe and peaceful. May God bless this new place with joys and happiness forever!
***
Congratulations on your new house! Now comes the best part of making a house a home; decorating! I know you will enjoy picking out paint swatches for the walls, furniture for different rooms, window treatments for every window, rugs for every room, and accents like mirrors and pottery pieces. You will add so much personality to this great space.
***
I am so happy that you finally have a place of your own. A home is not complete without the people you love in it. I can't wait to see photos of your new place — please send some! Have fun making it into a home, and remember, this is the place where miracles happen!
***
Congratulations! You deserve your own cozy bed and your own kitchen table where you can sit with loved ones to share memories. This will be an exciting chapter in your life — one that you should embrace! Here's wishing you a lifetime of happiness and good luck in your new home.
***
I'm sure it will take a little while to adjust to life in your new home, but know that no matter what, I am here to help you through this time. And when you are ready, we can show off the place together.
***
Good luck with your new house! It is going to be so fun to see it slowly come together and get all fixed up. You really have no idea how much I envy you right now…I wish I could go on a house hunting adventure with you! Let me know how things are going, okay?
***
Moving into your own place is such a big step. You're so brave to give it a try. You have to promise me that you will be sure to call me if you need help because I really want this to work out for you. Good luck!
***
What an exciting time in your life! I am a little jealous of your freedom…I envy your ability to do whatever you please whenever you please. Good luck with everything and know that I am here for you if you need anything at all.
***
When your old house will become just a memory, you will love it more from the inside than from the outside. Just remember that it doesn't matter how much time has gone by; the only thing that matters is how much you loved that house and all the memories that came out with it. I wish you all the best!
***
Now that you have a new home, I am confident in saying your house will be everything you want and more. You can always make changes to inspire a sense of excitement every time you walk through its door. Best wishes for all the good luck!
***
Your new house is much bigger than what you remember it to be. You're going to love it only more from the inside. The best things about your home will be those moments that will help you remember and cherish every single detail of your experience with it. I trust you are ready for a new adventure in your home! Best wishes for all the good luck!
***
Your new home is a calm and peaceful place to rest. I know it will be filled with happiness, love, and contentment. And I am sure all of your family members will feel comfortable here as they will feel at home in your new dwelling place. I wish you all the best!
***
You have chosen the best possible place for your family to live in and it is full of blessings. It's a great convenience for parents who will be able to take good care of their kids. Best of luck in your new house!
***
With your family, you can make your home warm, bright, and beautiful. I wish that your home will be a place to get together; a place for you to relax, play and work; and a place for all of you to enjoy yourselves. Welcome to the neighborhood!
***
If I was going to put my life savings into something other than real estate it would be into being able to find the perfect home for my family. Thank goodness now I am going to get that opportunity with you. Best of luck!
***
The emotional impact of moving is difficult, but you will be happy that you took this step. I hope that as you are settling in, you enjoy the peace of home and love the new location. May your new home bring you joy, laughter, and contentment. Have a good job and a healthy family!
***
The move seems like a long and tiring process, but after all it is the smallest step towards making a home that you will always treasure. I am very happy for you! Good luck on settling down!
***
It is really amazing that you're finally moving into your own place. Congratulations on leaving one thing behind and starting a brand new adventure with your family. I am so happy for you! Have a great time settling into your new home!
***
You are about to be in a completely different world, away from public eye and confined in your new house. Your family will be closer than ever before, increasing the love and affection between all of you. I wish you the very best in your new home and a happy life!
***
You have to be excited about starting a new chapter of your life. After all, you will be able to create a house that is not only comfortable but also one that you will love. Things such as housewarming and moving day are nothing but mere milestones towards creating a house that everyone in your family can enjoy and pouring love into it every single day. I am really happy for you! Good luck on all of your endeavors with the new house.
***
A home should be a place that is both personal and public, private and accessible. It should be one where you like to make yourself comfortable and ease your stress, have fun with the people you love most, or invite a friend to share your precious time.
***
Congratulations on moving into your new home! I hope you find it as convenient as you hope it to be. I also wish that this room has the right furniture for all its functions. I would like a large sofa in the living room so we can sit while watching TV and having dinner with friends or playing board games with the family, and an armchair in front of the fireplace to relax on when feeling chilly.
***
Although I didn't get to see your new house, I was one of the first people who saw pictures of it! Just from the pictures and your descriptions, I could tell that you are so happy about it. This beautiful exterior is just the beginning, and as you decorate it with your personality, it will begin to feel like home. Good luck!
***
Congratulations on choosing such a nice home! It was so much fun seeing all the images you sent me of your new place. Your backyard looks like a paradise; I have never seen such a green lawn and such colorful flowers before.
***